Ever heard of Shiva Meditation before? If not, then you must try this right away! This meditation technique, which happens to be developed by Lord Shiva, provides you with peace and happiness. It comes with many other benefits as well.
Would you like to know more? Continue reading.
What Is Shiva Meditation?
As most of you must have understood, Shiva Yoga is associated with Lord Shiva, who happens to be one of the most powerful Gods in Hindu mythology. He is known as the successful yogi and belongs to the world of duality. Lord Shiva has also been called the Master of Life. He has pioneered several new meditation techniques and ideas that will help you open the third eye and reach enlightenment.
How To Do The Shiva Meditation?
Shiva Meditation requires a bit of focus and attention. Select a calm and peaceful environment before you practice. Also, remember to wear comfortable and loose clothes. Meditating on a mat would be a better thing to do than being in direct contact with the ground.
[ Read: How To Do OM Meditation And Its Benefits? ]
Firstly, make fists and bring your hands next to your head.
Shake them and think to yourself "I am a winner, and I will achieve my goals…"
Now let your feet rub the ground and think of the Himalaya Mountains. Imagine as if you are sitting there. Tell yourself that you are strong and you will develop perseverance.
Do that for a minute or so before you move to the next step. Make sure you are calm and relaxed throughout. Take your time.
Now, use your hands to make large circles and think of the cosmos that are full of stars. Say the following to yourself – "I live in such an environment where everything is beautiful. I like to take things just the way they are."
Once that is done, imagine the Kundalini serpent around your neck. Move your toes gently and again tell yourself that you are a Hatha Yogi, and that you would like to save yourself with spiritual exercise.
Move your hand and imagine that you are emanating light to all the living beings of the world. Say – "I send light to…" Believe that all things in the world deserve to be happy. Shiva always means "the good". It is his goal to preserve peace and happiness.
Now rub both your palms and imagine the sky that is right above you. Chant Om and tell yourself that you are blessed with wisdom and guided along every step of the way in life.
Think of the picture of Shiva now. Push out one hand and absorb some energy from Shiva. Chant "Om Namah Shivay" several times.
Finally, bring both your hands together and place them on your lap. Move your toes and chant Om Shanti for a minute or so. Stop for a minute after every thought. Remember to keep the spine straight up. Your belly should be relaxed. Sit only in one place. Do not think. Just relax.
Benefits Of Shiva Meditation
Shiva meditation helps you lose weight and boost immunity.
It helps you sleep better at night and boosts confidence.
With Shiva meditation, you learn to become a forgiving person.
You learn to develop peace of mind and learn about your purpose in life.
It helps you become a stronger person both emotionally and mentally.
You also learn how to have better control over your thoughts and ideas.
If you suffer from any fear or phobia, this is the meditation technique you need to apply.
How did you like this post? Have you tried the Shiva Meditation technique yet? Let us know your views and experiences in the comment box below.
Recommended Articles

The following two tabs change content below.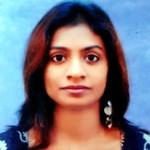 Latest posts by Maanasi Radhakrishnan (see all)