The benefits of practicing yoga are many. Not only does yoga help in improving overall general health and wellbeing but also helps in calming your mind and controlling emotions. But when is the right time to practice yoga asanas? Switch on your television early in the morning and you are sure to see more than one channel broadcasting yoga asana, and with a reason. While one may argue that yoga asanas can be performed any time of the day, most experts claim that dawn is the best time!
Yoga Dawn, which is also known as the time of ambrosia is the best time for yoga practise, not just on television shows but in actuality. There are many practical and scientific reasons for the same. Some of these reasons are as follows.
Dawn: Why is it the best time to do yoga?
This early hour of the day is known in the Hindu cosmic cycle as Amrit vela. Wake up early in the morning to perform yoga asanas. Since yoga is a ritual and unlike any other form of exercising, it is best to do it when your mind is fresh, it is best that you slot early mornings to perform yoga asanas. Dawn without doubt is the best time to do something as spiritual as yoga. The serenity and calm of the wee hours of the morning add to the experience.
This is the best time for yoga because in this way you are less likely to feel tired or feel the temptation to skip it completely. A number of distractions crop up when we are working or with our friends, and these tend to interfere and wreak havoc in our schedule. Thus it is best to get yoga over and done with early in the morning. It will refresh your mind and spirit.
Yoga breathing exercises stimulate the mind and body and keep you going through the day. Yoga is a lot like a cup of hot and rich coffee for coffee lovers. All the fresh oxygen in the morning will give you a great start to face the many challenges that the day will throw upon you. And what's more? The energy boost that you derive from a session of yoga in the morning lasts for a lot many hours than the effects of cuppa coffee. Not only do you feel fresh, your mind remains energized and clear!
Did you know that yoga can make you look and feel younger? The stretching exercises tighten your body and you will feel both lighter and brighter. Yoga asanas stimulate the levels of serotonin and endorphins that are feel good chemicals. The increased levels of these chemicals in the blood stream lend a glow to your skin. In fact many studies, also have established that praticing yoga in the wee hours of the morning help slow down the ageing of liver, kidneys, and heart.
It is best to practice yoga in the morning because that is when our muscles and joints are most stiff. On doing so, we get added flexibility to tackle the rest of the day. However if we are going to do yoga at night, we don't need the help that yoga provides in loosening our muscles and joints. Thus practicing the difficult and strenuous asanas of yoga early in the morning is a great way to fully wake up and embrace the day.
For people who have very tight schedule in the morning or whose day starts very early, a few poses in the morning are enough, and they can practice for a longer time later in the day. As the proverb has it some yoga is better than no yoga at all.
[Read:How To Do Zen Meditation]
Not a morning person? Well, be:
Yoga is all about enforcing discipline and a sense of commitment to whatever you do. Weather in fact forms an important part of which asanas you want to practice. Hot and cold, the humidity in the air, the amount of light that you are exposed to is all factors that affect the body's performance. Therefore, it is important that you start practicing early in the morning.
Similarly, the poses which the body can do in the morning may not always be possible at a later time when we neither have the energy nor the enthusiasm to complete yoga postures or to challenge our tired bodies. Thus early morning is the way to go.
Our sweat production is also low in the morning so the body's chances of getting dehydrated while practicing the tough postures of yoga are also lower. Hence, most people perform yoga asanas early in the morning or dawn, which is also considered to be a sacred time amongst Hindus.
For those of you who cannot practice yoga in the morning at all, doing yoga at any time of the day that suits you also suffices. People's needs and schedules differ so there is no hard and fast rule about the time to practice yoga. In fact, just because you can't practice in the morning, do not make it an excuse to skip your yoga session even by a day.
Yoga also helps speed up your body metabolism. This means what you eat is digested faster and the calories are burnt faster too! When you practice yoga asanas early in the morning, the food you ate is digested faster and the body gets it's much needed nutrients. You also do not need to worry about weight issues, as yoga burns up all fat deposits in the body.
When I started practicing yoga, the first positive effect I noticed was I felt calmer. Traffic jams did not bother me much; neither did my pressing work schedules, or household chores. Everything seemed a lot less stressful.
Generally, in terms of specific time or hours of the day, 5 to 7 in the morning is considered to be the best time. This is when you feel active, the air is cool and crisp and it is a pleasure to work out.
[Read:Shilpa Shetty's power yoga]
These are just a few of the many benefits that you can derive by practicing yoga in the morning. So what are you waiting for? Set your alarm for 5 in the morning, and no matter how groggy you feel, do not fall to the temptation of snuggling in your bed. Kick off your sheets and try a few yoga asanas, you feel taller, younger and a lot more energetic!

The following two tabs change content below.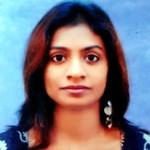 Latest posts by Maanasi Radhakrishnan (see all)