Are you a fitness freak? Do you always look for more interesting and effective fitness programs to try out? If yes, 'Zumba' will be an excellent choice for you. If you have already heard about this exclusive fitness craze, I'm sure that you are absolutely in love with it. But if you are among those who are yet to know about this fun and super effective fitness workout program, you are missing out a lot! So, let us talk about Zumba – the unique way to fitness that is rapidly gaining great popularity in the world of fitness.
What is Zumba Fitness?
Zumba is an elite fitness workout program that combines the goodness of both aerobic exercises and effective dance moves. The cardio elements of the program are excellent for burning excess calories; at the same time, the easy dance moves play a key role in toning up the entire body as well as help in reducing the waistline. Most of the physical exercises chosen for Zumba classes are of low intensity. They are based on aerobic procedures and produce lots of energy. In contrast, the choreography of the program features a variety of moves, such as samba, cumbia, meringue, soca, flamenco, hip-hop, reggaeton, salsa, cha-cha, mambo, tango, etc. along with Latin beats.
The Merengue, Salsa and Cumbia (not pretty exotic looking desserts but the names of the zumba tracks) so foreign a few days ago, make your body pulsate to the rhythm of the extremely groovable Zumba-esque Songs.
Squats and lunges for a part of the routine, targeting your problem areas. These classes typically burn between 500 to 1000 calories in an hour.
Where Did It Come From?
In the year 1990, the concept of Zumba was brainstormed by Alberto "Beto" Perez – the famous dancer, choreographer and celebrity personal trainer from Cali, Colombia. One day Perez had to get along an aerobics class with some non-traditional aerobics music, such as meringue, salsa, etc. as his record, consisting of conventional aerobics music was left behind at one of his classes. However, the improvisation was loved by his students and soon it got immense popularity in Colombia. In the year 2001, Perez reached the US to take his initiative ahead with Alberto Perlman and Alberto Aghion. Finally, they got the license for running marketing campaigns and launching videos from a company named 'Fitness Quest'.
What Do Zumba Classes Include?
There are around 14 million people in more than 150 nations across the globe who attend weekly Zumba classes, and the number is still growing. Usually, the duration of each Zumba session is 1 hour and is conducted by licensed experts. During the workout session, trainees can practice resistance training with different types of rhythms. However, depending on the age and capacity of the exerciser, Zumba classes can be divided into eight categories:
Zumba Fitness – A regular Zumba class as mentioned before.
Zumba Gold –Resembles regular Zumba Fitness party classes but the exercises are intended only for aged people.
Zumba Toning –Includes cardio and entire body sculpting by working on the muscles of the arms, abdomen, thighs, and so on with the help of toning sticks.
Zumba Gold-Toning –Another initiative for elderly people, to help them tone up their bodies and enhance posture, movements, potency, coordination, etc.
Aqua Zumba –A regular Zumba class that is practiced in a swimming pool.
Zumba in the Circuit –A 30-minute session that blends dance moves with strength exercises like circuit training.
Zumbatomic –Resembles a regular Zumba Fitness class but the regimen is designed exclusively for kids of 4 to 12 years.
Zumba Sentao –A unique chair workout for body toning. It also makes use of the body weight of the exercisers in order to make them stronger.
A Few Facts You Should Know about Zumba
Zumba is for everyone. Each and everybody, irrespective of age and gender, can join this fitness workout program due to its versatility.
It is super effective. Yes, you can drop any amount of calories between 500 and 1000 by attending a single Zumba session! One of the major benefits of zumba!
You don't need to be a trained dancer or a fitness maniac to opt for Zumba. The exercises incorporated in this program are quite simple, and the dance steps that you need to perform are extremely easy to follow. If you are doing both of these for the first time, you are most welcome!
Celebrities love Zumba, and the list of star Zumba-lovers is quite interesting. Jennifer Lopez, Jackie Chan, Natalie Portman, Kirstie Alley, Emma Watson, Shakira, Victoria Beckham, Halle Berry – well, do you really need more?
The basic premise of Zumba is to shake your booty err body to burn all the calories that you can at your present fitness level. The resulting endorphin rush when you have accomplished the fast and seemingly difficult moves leaving all your inhibitions behind is immense.
Sometimes, when you are down and out with the daily grind and feel like just putting your feet up and sleeping, just zumba. Another cherry on the anyway healthy frosting is, your improved body image and self-confidence once you begin bumping it up on the dance floor. Zumba is also acknowledged with improving your social skills…here you are, moving, dancing and having fun with a whole bunch of strangers…of course you'll be popular. Just like celebs like Jennifer Lopez, Natalie Portman, and Victoria Beckham.
Zumba is now in your neighborhood gyms too. If the bug hasn't caught where you live…buy a DVD from amazon.com, invite a few friends or just party with your special someone and have a wonderful time.
So give Zumba a try and trust me you'll not regret it, especially if you're doing it Gangnam Style!
So ditch the workout and join the party!

The following two tabs change content below.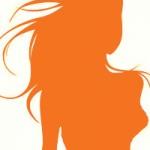 Latest posts by Nilankeeta Roy Chowdhury (see all)