Which Hair Removal Technique Do You Prefer?
Removing hair from the surface of our facial or body skin becomes unavoidable when we have wishes to wear short skirts, tank tops and evening dresses.  Most of the women around the world remove the fine facial hairs from their chin, upper lips and other facial skin to get that supple looking model-like facial skin and that's what every women want too! Let us check now, three of the most familiar hair removal techniques and their advantages and disadvantages. Know more about your hair removal processes and be wise with your skin; choose the one which is suitable for you.
Shaving :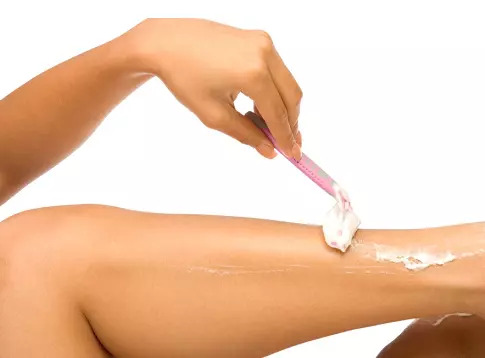 Shaving is one of the quick and easiest ways of hair removal. It removes the hair from the skin surface but not from the hair roots. Usually shaving results in faster regrowth of hair, of course some what thicker too. Hair grows back within one to three days after shaving. Always use a sharp blade and a good lotion while shaving your skin and also avoid shaving the facial areas. You can use threading or waxing for the hair removal on facial areas for better results.
Threading : 
Threading is done with double cotton strands by twisting single hair and pulling it from roots. A normal eyebrow threading process takes ten to fifteen minutes and the cost is relatively cheap other than the costs of shaving or waxing.  Threading is a better hair removal technique when it comes to the removal of chin, upper lip and eyebrow hairs.
Waxing : 
Applying a thick wax mixture on skin and making it to stick to the cloth, then pulling it off in the opposite direction of the hair growth is how waxing is done usually. Depending on the types, the thickness of the wax mixture and methods vary. Waxing removes the hairs from the root and the hairs that grow back after waxing grows thinner. The hair removal technique of waxing may be a painful process for the first time but the pain reduces with regular usage. It is suitable for facial, body and bikini area hair removal depending on the waxing mixture type.
So which method do you prefer girls? Do share your opinions with us.
Like this post, then :