You Will LOB The WOB – Classy New Hair Styles in town
Surprisingly, this hairstyle is spreading like wildfire in tinsel town, both Hollywood and Bollywood, and it looks like it's here to stay. Presenting to you 2015's most stunning makeover, the wavy bob.
It is amazing to see our pretty silver screen damsels breaking out of the usual and shedding their long luscious locks for a chic, bold style. Be it the elegant Emma Stone, or quirky Katy Perry, the bold Sonakshi Sinha, or the graceful Frieda Pinto, everyone is gung-ho about the bob, and here is why even you could try it with great ease.
It Works With All Textures Of Hair:
Whether you have natural waves, straight strands, or even curly locks, a little bit of styling will enhance that look. A great haircut and a few products will transform the hairstyle magically.
It Doesn't Need Much Styling:
This look is supposed to look messy. It is a bed head kind of style, so you definitely do not need to spend hours with your iron. Just taming the waves will do the trick and you will be good to go.
It Keeps Your Hair Healthy:
When the amount of styling is reduced, there is automatically less breakage and less damage. Plus, short hair also means no split ends. So, you are left with hair that is healthy and looks bouncy.
It Grows Out Beautifully:
Unlike the other trending hairstyles in the past, like the asymmetric bob and the pixie, the wavy bob is quite a simple haircut. Therefore, you will never have to deal with an awkward grow-out phase. You will look just as trendy even while it's growing out. And you will be pleased to know that as it grows out, it will look like the second most trending hairstyle, the LOB (long bob).
Talking About The Lob…
The LOB is a longer version of the Wob, and looks just as cool. It would suit oval faces the most. But it is also a hairstyle that takes off excess weight from your face. The best way to wear a LOB is as follows:
Keep it loose and natural, so that it flows and bends around beautifully.
You could keep it poker straight for formal dos or night outs. (Gives you a dressy look)
The length is perfect to either tie it up or leave it loose. Therefore, you definitely have more hairstyle options with this one.
The Bob is a very versatile haircut, and if you are wondering how you could style short hair differently each time, worry not, because there is a plethora of styles that you can choose from. The Piece-y Wave, The Retro Chic, Karat Waves, The Barely There Waves, The Half and Half, The Twisted Tendrils, and many more. And here's elaborating two simple and easy styles you can master very quickly:
1. The Lovely Lob:
This style gives the Long Bob lovely natural waves.
The Styling:
Heat your curling iron to a medium or high heat.
Apply some styling mousse to your hair.
Part your hair to a side. You can do that with ease using the inner corner or the middle of one eye as a guide to create the parting.
Blow dry by lifting the fair from the roots using your fingers.
Now take sections of your hair, such that they are larger than the diameter of your curling iron, and curl away from and towards you face alternatingly.
Finish with a spray.
This hairstyle is versatile and would suit any face shape.
2. The Deep Wave:
This is a more uniform texture that uses deep waves to give a more polished look.
The Styling:
Apply some volumising mousse throughout your hair.
Blow dry your hair well.
Separate your hair into three horizontal sections, and fasten the top two sections with clips.
Now curl the entire section together to give it a nice deep wave.
Style the middle and the top section the same way.
Finish with a spray.
Again, this hairstyle is versatile and would suit any face shape. 
It is time you headed to the salon and sported the trendiest style of 2015 before it goes out of vogue!

The following two tabs change content below.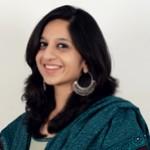 Latest posts by Shirin Mehdi (see all)