Do you go to the bed, longing for sleeping, but your mind keeps wandering, keeping sleep away? It may happen that you sleep and wake up in the middle of the night and start thinking about your exams or an office project. This happens with most of us due the stress that we are subjected to during our hectic routine. Only a relaxed mind can sleep well. Both your mind and body needs a sufficient daily dose of restful sleep. Everyday stress can impact your health and can lead to serious health issues like sleep disorders, heart problems, digestive problems and high blood pressure.
There are a several relaxation techniques to enhance the nature and period of sleep each day. The relaxation techniques should preferably be accompanied by a healthy lifestyle and a regular sleep schedule.
The top 10 relaxation techniques for sound sleep are:
1. Guided Visualization Meditation:
Guided visualization meditation is an effective relaxation technique for sound sleep. This type of meditation uses hypnotherapy and relaxation techniques to take you into a calm, deep relaxed state of half sleep. Then it guides you through a series of stimulating sensory experiences. Finally it ends with a wonderful feeling of weightless bliss.
[ Read: Relaxation Techniques To Manage Your Anger ]
2. Massage:
Massage is beneficial for treatment of sleep disorders, stress reduction, releasing tension and even strengthening the immune system by improving blood circulation. A good massage provides deep muscular relaxation which has a calming and energizing effect. Massage is a great way to relax the body and mind. It makes you feel completely rejuvenated.
3. Exercise:
Exercise is a great way to enhance your mood and relax your body. The endorphins, which are released by the body during exercise provides a boost of energy, reduces anxiety, clear the mind and helps to induce a sound sleep. Exercise is most beneficial when done in the morning as it improves the mood, reduces stress levels, keeps you active all through the day and gives better sleep at night.
4. Meditation:
Did you ever try meditation for sound sleep? Meditation calms the mind, reduces anxiety, relaxes the body and re-energizes the soul. Meditation is highly effective for insomnia and other sleeping disorders. Meditation helps to reduce stress, provide a sound peaceful sleep and takes the mind into a state of deep relaxation.
5. Deep Breathing:
Deep breathing is an excellent relaxation technique to reduce anxiety. It relaxes the mind, reduces stress and helps to get good sleep. Deep breathing has a calming effect and can also be included in meditation or supplemented with other forms of exercises.
[ Read: Practice Progressive Muscle Relaxation ]
6. Yoga:
Do you know how effective is yoga for sound sleep? Yoga is a great way to calm your mind and body. Yoga has an instant de-stressing effect and helps to improve your overall health and wellbeing. Yoga can also be practiced right before bed time. It helps to cure insomnia and other abnormal sleeping habits.
7. Tai Chi:
Tai chi is a moving meditation, which helps to get a better sleep. Tai chi gives a feeling of harmony, peace of mind and relaxes the body. Tai chi is gentle and helps to deal with insomnia. It also calms the nervous system and provides relief from stress and anxiety.
8. Progressive Muscle Relaxation:
Progressive muscle relaxation is a systematic relaxation technique for stress management and deep relaxation. This is as excellent relaxation technique for individuals who find it difficult to sleep at night. This technique focuses on tensing and releasing various muscle groups throughout the body to produce a state of relaxation. This helps to reduce stress and improve health.
9. Biofeedback:
Biofeedback takes you into a state of deep relaxation by reducing stress and anxiety. This relaxation technique helps the mind to take control over the involuntary functions of the body. With a regular practice you may be control your heart beats, breathing and muscle relaxation.
10. Hypnosis:
Hypnotherapy is used for treating many stress related conditions, insomnia, eating and digestive disorders. Hypnosis results into deep relaxation. Enhancing focus, it shows effects similar to meditation. This can be practiced with the help of CDs, self-hypnosis books or done by a qualified hypnotherapist.
[ Read: Breathing Exercises For Relaxation ]
Other Mental Relaxation Techniques for Sound Sleep:

If thoughts seem to flood your mind when you go to bed, try out mental relaxation techniques. These will relax your mind so that you can have a peaceful sleep. Some of these are:
Counting numbers
Stopping the thought process
Visualize and creating pictures or patterns
Imagine floating in the air
Follow reverse psychology by staying awake so that you can feel sleepy.
Find ways to calm your wandering, over active mind. Unwinding from your chaotic daily schedule is an effective way to overcome insomnia. Sometimes sleep deprivation and stress makes you feel miserable and turn on a vicious cycle. Sleep well to stay healthy!
How do you de-stress yourself? Do you follow any of these techniques to get a sound sleep at night? Please share your experiences in comments section.
Recommended Articles:

The following two tabs change content below.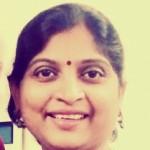 Latest posts by Rashmi Vilas (see all)