'Yardley of London' is one of the traditional British cosmetics brands, launched in the year 1770. They have a large variety of fragrances, bath and body luxuries, and skin and hair care products. These are all-natural with delightful fragrances. They make your skin soft, smooth and refreshed. Bollywood actress, Katrina Kaif is the current brand ambassador of Yardley. Yardley soap in India, however has been quite a hit.
Here are the top 10 Yardley soaps:
1. Yardley Jasmine Soap:
This is luxury soap made with a triple-milling process that helps to drain off excess water and thus the soap will last long. This will also give you many satisfactory warm baths. It is formulated to be unisex, suitable for both men and women. This is a perfect family bath soap that is suitable for everyone. It contains rich jasmine extracts that work to uplift your mood, remove stress and fatigue. The soap has a very creamy texture and soothing lather that you can gently massage on your body. This will leave you feeling relaxed and pleasant. This has a lingering jasmine floral fragrance. It also stimulates your brain cells to calm an anxious mind and helps you to stay free for a longer duration. This makes your skin silky after your shower. This is a 100% organic and natural soap.
Quantity – 3 x 100 g
Price: Rs. 140
2. Yardley April Violets Luxury Soap:
These are triple high quality milled soaps. It is useful to gently cleanse the skin and condition it. This has a floral fragrance that is very fresh. It leaves your skin feeling fresh by nurturing it.
Price: Rs. 1251
[ Read: Liril Soaps in India ]
3. Yardley English Lavender Soap:
This soap romances with your skin and contains the extracts of English lavender. This lavender soap can calm your skin as well as the mind. It has a creamy and soothing lather and is easy to apply. It is natural and organic; it leaves your skin soft and supple. This will truly help to redefine your bathing ritual. This is a very classic botanical soap that contains ingredients from the natural bounty of lavender and many essential oils. This makes it aromatic and therapeutic when used during a bath. This will nourish, hydrate and revitalize your skin. It will deep moisturize your skin and make it soft and supple. The lavender fragrance is very lingering that stays throughout the day. The Yardley London English lavender bar is suitable for all skin types and is paraben free and sodium lauryl sulfate free. This is not tested on any animal. This is also smooth and fine in texture. This is made in a French style to immerse you in the luxurious pampering and sweet aroma of a flower bed.
Quantity – 3 x 100 g
Price: Rs. 140
4. Yardley Red Roses Soap:
Yardley Red Roses soap contains the goodness of red roses that fill the aroma in the air and make you feel romantic. It nourishes your skin and pampers dry and dull skin each day. This set of Yardley Red Roses soaps is just perfect to take along on your holiday to give you a refreshing bath. It rejuvenates and stimulates your mind after a stress-filled day. This soothes the mind and cures sleeping problems with its refreshing and calming scent. The luxury soap is made by the triple-milling method that removes excess water and impurities in the soap. This gives a long life to the soap. It forms a creamy lather which gives moisturization and hydration for soft and supple skin at all times. The aroma of red roses on your skin is very lingering. This soap is unisex and can be used by both men and women.
Quantity – 3 x 100 g
Price: Rs. 125.00
[ Read: Cinthol Soaps and Shower Gels ]
5. Yardley English Rose Soap:
Yardley English Rose soap is devoid of harsh, synthetic and chemicals fillers. It is 100% natural and gives sheer skincare bliss to your dull and lifeless skin. It is available in a handy pack of three that gives you a rejuvenating bath experience each day. It lets you get the feel of a spa treatment with its gentle yet effective natural formulation to protect your skin. This contains the magic of an orchard full of English roses for a lingering spa-fresh fragrance. This is a triple-milled luxury soap that forms rich and creamy lather to soothe, clean and polish your skin. It has a very sensual floral smell that adorns you with compliments.
Quantity – 3 x 100 g
Price: Rs. 140
[ Read: Best Medimix Soaps ]
6. Yardley Sandalwood Soap:
Yardley Sandalwood soap is ideal for both men and women and is a 100% natural product. This is a triple-milled luxury soap that forms a rich, creamy and soothing lather. This makes it easy and comfortable to apply and use. The fragrance of the soap is better than any other sandalwood soap. This feels very smooth on the skin and gives a nice cleansing effect. The sandal smell of the soap lasts for more than 12 hours.  This also brightens your skin and is suitable for all the family members.
Quantity – 3 x 100 g
Price: Rs. 140.00
Have you tried these Yardley soap? Let us know in the comments section below.

The following two tabs change content below.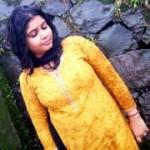 Latest posts by Jayshree Bhagat (see all)