Yoga has evolved over the years, to embrace a wide range of styles and disciplines. It has gained immense popularity among athletes, seniors, fitness freaks and even surfers. Both yoga and surfing are practiced for spirituality and vitality.
Here are the tops 10 yoga surf retreats to give you an invigorating yoga experience.

1. Las Olas Surf and Yoga:
Las Olas Surf and Yoga camp is recognized as the world's premier yoga surf camp for women. This yoga safari was featured in the Oprah Magazine, Newsweek, Times, Travel and Leisure, and several other renowned magazines. The safari appoints a certified yoga instructor for a series of yoga surf asanas. You can also choose to explore the village, walk on the beach, shop or just relax.
2. Luna lodge:
This yoga surf lodge offers yoga and spa treatments in the midst of the most biologically intense places on earth. This secluded eco-lodge is set in the pristine and captivating Osa peninsula near the Corcovado National Park in Costa Rica. The post yoga diversion includes kayaking, horse riding and sailing.
3. White Lotus Foundation Retreat Center:
The White Lotus Yoga Foundation is a stunning yoga surf retreat situated in the mountains of Santa Barbara. The retreat is renowned for its comprehensive content and transformational experiences of studying with yoga pioneers. The retreat offers a complete yoga teacher training course to learn non-dogmatic synthesis of classic and contemporary techniques of yoga.
4. The Standard:
Located in Miami, The Standard is a chic spa hotel, which offers yoga and meditation classes. The retreat offers fitness training, acupuncture classes and nutritionally-focused cooking lessons.
5. Kalani Retreat:
Kalani is Hawaii's largest yoga surf retreat center, situated in one of the most picaresque spots of the United States. It is one of the most potent and nurturing retreat centers in the world. People from all across the world visit the center to witness a colorful mix of arts, nature, cuisine, adventure and other diverse programs. You can also enjoy other activities like scuba diving, surfing, snorkeling and hiking by the waterfall.
6. Sacred Circle of Yoga:
The Sacred Circle of Yoga is located on the Martha's Vineyard Island. The retreat is especially created to assist people who want to adopt a healthy lifestyle and learn practices to support their well-being. You can choose a personal yoga program, group yoga retreat or simply join the daily schedule of complementary yoga classes.
7. The Body Holiday:
The Body Holiday, located in St. Lucia, is one of the most beautiful yoga surf retreats in the world. This well-known spa resort promises a vacation for both mind and body. It offers a plethora of activities like volleyball, archery, sailing, meditation, dancing and yoga. The center provides a range of treatments to keep you lively and busy from dawn till dusk.
8. Kamalaya Wellness Sanctuary and Holistic Spa Resort:
The Kamalaya Spa resort is Thailand's award winning wellness sanctuary and holistic spa resort. It offers an ideal environment for yoga surfing. This yoga and wellness retreat is suitable for beginners and experienced yogis alike. The wellness programs include solutions for detox, yoga, stress, fitness and weight control. The team of neuropaths works together with the travellers to help them create their own health program from their extensive range of holistic therapies.
9. Villa Ananda:
Villa Ananda is an amazing destination for nature based activities and eco-tourism, situated in Mexico. It is an inexpensive and a homey getaway for people who want to enjoy peaceful surroundings. The place specializes in Ayurveda therapies, Panchakarma, and yoga. It is one of the best places to find harmony and self-discovery.
10. Daainkanbaa Yacht, Maldives:
This yoga surf retreat is a fun alternative to the luxurious spa resorts. It is a perfect place to escape, relax and unwind while practicing yoga. You can also cruise through the islands and visit the traditional villages of the uninhabited atolls. The retreat offers sunrise and sunset yoga classes, 3 dives a day with proper guiding and sightseeing to uninhabited rural islands.
And now all you have to do is pick one of these spots! You will definitely have a great vacation for sure!

The following two tabs change content below.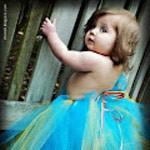 Latest posts by Arshi Ahmed (see all)