If you are a mother who would love to experiment with different foods for your child, then how about chicken nuggets? And your kids would love them, wouldn't they? Chicken nuggets are one of the tastiest and loved foods, whether as a snack or in a meal!
And if you are looking for some lip-smacking chicken nugget recipes that can make your taste buds dance, then here you go! Read the post and get ready to be gastronomically enticed!
Let's have a look at the 10 mouth watering homemade Chicken Nuggets recipes here:
1. Baked Chicken Nuggets:
Here comes a simple recipe of chicken nuggets to prepare at home. It is a sure shot solution for those chicken dish lovers who do not want to put on extra pounds! The dish also goes down well with kids.
You Will Require:

Boneless chicken breasts
Grated Parmesan cheese
Seasoned bread crumbs
Dried thyme
Salt
Melted butter
Dried basil
How To Make:

At first, preheat the oven to 200 degrees C.
Then cut the chicken breasts into small cubes.
In a bowl, blend bread crumbs, basil, thyme, salt, and cheese.
Now dip chicken pieces in the butter and coat with the mixture.
Put coated chicken pieces on a greased cookie sheet.
Bake in the oven for 15 to 20 minutes.
[ Read: Crispy Chicken Recipes By Sanjeev Kapoor ]
2. Spicy Chicken Nugget:
This chicken nuggets recipe is ideal for those foodies who have a penchant for hot and spicy foods. This dish with a flavor of paprika and thyme awakens your taste buds instantly. Buttermilk adds a unique taste.
You Will Require:

Chicken breast half pieces
Beaten eggs
Buttermilk
Salt
Red pepper
All-purpose flour
Chili powder
Garlic powder
Dried whole thyme
Vegetable oil
Paprika
How To Make:

Keep chicken pieces in a bowl.
Pour eggs and buttermilk in it, cover and then refrigerate.
Mix all spices well and coat chicken pieces in the mixture.
Deep fry each chicken piece in oil.
Drain excess oil using paper towels.
3. Sweet-Sour Chicken Nuggets:
This is a perfect chicken nuggets recipe for kids who cannot tolerate spicy dishes much. The flavor of pineapple adds to the taste, and it can be prepared fast.
You Will Require:

Breaded chicken nuggets
Green pepper chunks
Chopped onion
Chicken broth
Cider vinegar
Pancake syrup
Soy sauce
Cornstarch
Pineapple chunks
How To Make:

Sauté the onion and pepper till they become soft.
Keep the vegetables aside.
Boil broth, vinegar, soy sauce and syrup together.
Blend cornstarch and juice of pineapple. Add this to the broth.
Finally, add the chicken nuggets. Cook for some time.
Pour in sautéed vegetables and serve hot.
4. Pan-Fried Lemon Chicken Nuggets:
This variety is a unique variation of chicken nuggets that you will not find easily in restaurant menus! The tangy flavor of lemon makes the nuggets taste awesome, to say the least!
You Will Require:

Boneless chicken breast
Cornstarch
Pepper
Salt
Olive oil
Soy sauce
Lemon
How To Make:

Cut the chicken into cube-shaped pieces.
Season with lemon juice, salt, and pepper.
Drain off the excess liquid.
Heat olive oil in a big pan.
Cover chicken pieces carefully with cornstarch.
Cook the pieces in heated oil, until brown on all sides.
Pour in a small amount of the soy sauce.
Serve when it is warm.
[ Read: Chicken Pakora Recipes ]
5. Pan-Fried Honey Chicken Nuggets:
This dish will win your guests for dinner or evening snacks. The fried and crispy nuggets marinated with honey have a unique yummy taste that is hard to find.
You Will Require:

Boneless chicken breast pieces
Beaten egg
Honey
Breadcrumbs
All-purpose flour
Oil
Salt
How To Make:

Cut the chicken into small cubes.
Pour some honey over chicken pieces and marinate in refrigerator for some time.
Now, keep the beaten egg in a bowl.
Blend salt, bread crumbs, and flour.
Dip chicken pieces in egg and then roll them in the flour mixture.
Heat oil in a big skillet.
Cook the nuggets till they become golden brown.
6. Chicken Cheese Nuggets:
You can be assured that your kids will not want to head to fast food joints for gorging on those chicken nuggets after you offer them this delicious dish! It takes a little time to prepare as well.
You Will Require:

Chicken breasts
Salt
Red chili powder
Green chili paste
Melted butter
Breadcrumbs
White vinegar
Eggs
Cheese
How To Make:

At first, preheat the oven to 200 degree C.
Cut the chicken into small cubes.
Season chicken pieces well with salt, green chili paste and spices.
Then cover chicken nuggets with the cheese.
Mix eggs and vinegar well.
Then dip chicken pieces in egg and cover with crumb mixture.
Drizzle melted butter on the pieces and put on greased baking sheet.
Then bake the pieces for 10 minutes and flip. Cook until the pieces turn brown on all the sides.
7. Onion Chicken Nuggets:
These tangy tasting chicken nuggets are ideal when you want to give your taste buds a refreshing relief from drab meals. The ground black pepper adds a sensation of spiciness.
You Will Require:

Dry onion soup with recipe mix
Ground black pepper
Dry bread crumbs
Egg
Boneless chicken breast
Melted butter
How To Make:

At first, preheat oven to 400 °F.
Mix the soup mixture with black pepper and bread crumbs.
Now beat egg with whisker separately.
Dip chicken pieces in egg mixture and cover with crumb mixture.
Put chicken pieces on a baking sheet.
Bake for 20 minutes or so. The pieces will turn golden brown.
8. Garlic Chicken Nuggets:
This yummy chicken nuggets recipe is little high in calorie count. You may use olive oil with caution if the calorie value needs to be within limits.
You Will Require:

Boneless chicken breasts
Olive oil
Water
Garlic powder
Breadcrumbs
Salt
Cayenne pepper
Pepper
How To Make:

In a microwave safe bowl with lid, blend pepper, garlic, oil, water and chicken.
Marinate the chicken for 30 minutes or more.
Mix salt, cayenne pepper and bread crumbs in a separate plate.
Drain the chicken well.
Coat chicken with bread crumb mix.
Preheat the oven to 400 degree F.
Place chicken pieces atop a cookie sheet.
Bake at 425 degree F for 15 minutes.
[ Read: Garlic Chicken Recipes ]
9. Chicken And Zucchini Nuggets:
This chicken nugget recipe is perfect for health conscious people who occasionally like to gorge on chicken snacks. Zucchini and buttermilk add to the flavor. Serve them with a spicy basil ketchup.
You Will Require:

Boneless chicken tenderloins nugget
Finely grated zucchini
Buttermilk
Ground almonds
Cornmeal
Crushed cornflakes
Cayenne pepper
Smoked paprika
Pepper
Kosher salt
Ketchup
Finely chopped basil
Sweet chili sauce
How To Make:

Prepare Spicy Basil Ketchup by mixing Ketchup, sweet chili sauce and blending with fresh basil.
Now preheat the oven to 200 degree C. Drizzle a baking sheet with olive oil.
Mix buttermilk with chicken separately.
Now blend grated zucchini, ground almonds, cornmeal, cornflakes, cayenne pepper and smoked paprika
Add pepper and salt to it.
Then coat chicken pieces with crumbs.
After brushing with olive oil, put the chicken pieces on a baking sheet.
Bake for 10 minutes. Stop the oven and flip the pieces.
Bake again and serve warm with Spicy Basil Ketchup.
10. Herbal Chicken Nuggets:
This recipe is an herbal spin off on chicken nuggets. The flavors of thyme, parsley and black pepper blend to make your taste buds charmed! Ensure you trim off fat from chicken before cooking.
You Will Require:

Boneless chicken breasts
Water
Beaten eggs
Chopped fresh parsley
Crushed red pepper
Dried thyme
Wheat germ
Dried bread crumbs
Ground black pepper
Oil
How To Make:

At first, preheat the oven to 220 degrees C.
Cover a baking sheet with cooking spray.
Cut chicken into mid-sized cubes.
Add beaten eggs with water and mix with chicken pieces well.
Now mix the herbs and spices well. Mix some oil into it.
Toss chicken pieces in the mixture for even coating.
Now put the chicken pieces on a baking sheet.
Bake the pieces at 220 degrees C for some time. Then flip the pieces over.
Stop when the chicken pieces turn tender and brown.
Yes, making nuggets is as easy as that! Simply dip and fry. Chicken nuggets are best choices as a midday snack, or with a regular meal. You can also bake these in the oven if you do not want to fry them deep. Try these recipes today, and tell us which one did you like the most! Comment in the box below!
Recommended Articles:

The following two tabs change content below.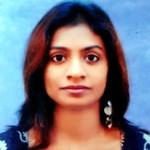 Latest posts by Maanasi Radhakrishnan (see all)