"I think all kids need snacks. Mine are fruit machines. I give them things like apple slices, berries and melon. Do I let them eat ice cream? Absolutely, but not every day." Emeril Lagasse
The king of primetime cooking television has summed it up aptly. Snacking is good but not just for kids. Snacks should be plentiful, but they should be sensible 90% of the time, with 10% of indulgence.
Are you a "snackaholic"? Most of us, knowingly or unknowingly, love snacking and find ourselves lost in the world of tasty potato wafers. Tasty snacks however need not always be loaded with calories. In fact snacking in regular intervals keeps our tummies full and ensures that one doesn't indulge in mindless grazing. Studies suggest spreading your meals into 5-6 mini meals with snacks.
There is a wide range of healthy snacks – baked, raw, and toasted – from which you can pick and choose for munching in between your meals. Let's take a deep dive into a tasty culinary journey with these ten baked tasty and healthy snacks
[ Read: Healthy snacks ]
Best Baked Tasty and Healthy Snacks:
1. Baked Tofu:
Made from soy, tofu is a great source of protein and has negligible levels of fat.
To prepare this finger licking good snack, cut tofu into 1-inch size cubes.
Next, marinate the cubes in a spicy low fat yogurt flavoured with assorted spices of your choice, and bake it until golden brown. Bake at 350 F for 15 minutes. Keep checking to avoid burning
You can even try marinating the tofu cubes in a sweet and spicy sauce for a delectable snack.
Calories in Tofu: 94 calories in half a cup of tofu.
2. Almond Oats Cookies:
These are low in fat. Flavored with honey, these cookies come with the goodness of whole wheat flour, oats, and almonds. While oats are packed with dietary fibre, almonds offer you the goodness of antioxidants.
Coarsely powdered almonds are mixed with whole wheat flour and finely powdered oats and flavoured with honey.
Bring together into dough using a little yogurt. Refrigerate the dough for about one hour before shaping the dough into cookies.
Bake at 350 F for 15-20 minutes and keep checking for browning
Calories in this snack: Approx 100 calories in 1 cookie.
[ Read: Honey ]
3. Baked Vegetable Nuggets:
These are a low fat version of the golden brown deep fried goodies you love. Prepared using assorted vegetables and low fat cheese, these baked delicacies make awesome treats, especially if you are on a diet.
Potatoes are inevitable ingredients of the nuggets.
Mash the boiled potatoes well and mix it along with other finely chopped vegetables and browned onions.
Season it the way you wish with spices and herbs of your choice.
Dip in beaten egg, roll in the breadcrumbs, and bake until they turn golden brown. Relish these healthy munching snacks hot along with a spicy low fat dip.
Calories in this snack: 161 calories in 4 pieces.
4. Baked Beet Chips:
Known as the natural Viagra, beets are packed with minerals such as potassium, magnesium, phosphorus, and iron. They are also dense with the presence of assorted vitamins, including A, B & C; beta-carotene, beta-cyanine, and folic acid. A good source of fibre, beets make a good choice as a snack.
Remove the peels of this deep red veggie and slice it as thin as possible.
Arrange the sliced pieces on a prepared baking tray, sprinkle olive oil followed by the seasoning of your choice, and bake until the beet slices turn crispy.
Allow to cool thoroughly before enjoying it with a spicy mint dip or a low fat mayonnaise.
Calories in this snack: 120 calories for 1 cup
[ Read: Almonds ]
5. Cranberry-Honey Spice Pinwheel Cookies:
Give your taste buds a sweet touch with these cranberry filled pinwheels. The process involved in baking these cookies is tiresome, but worth the efforts.
Just bake a jar of these zesty and inviting cookies whenever you can so that you can satiate your snack craving in a healthy way. Rich with the flavors of orange zest, cinnamon, allspice, and honey, the cookies offer you the goodness of cranberries. One cookie yields just one gram of fat (zero saturated, one gram mono). Hence, munch on just one or two so that your snacking is under control.
Here is the link to the cookie recipe: http://www.eatingwell.com/recipes/cranberry_honey_spice_pinwheel_cookies.html
Calories in this snack: 54 calories in 1 cookie
6. Baked Potato Wedges:
Those deep-fried pale golden potato wedges served hot with tomato ketchup at the McDonalds restaurant is simply irresistible. Packed with the flavours of Italian spices and a dash of garlic, these potato delicacies are absolutely lip smacking.
You can now enjoy the flavours of this delight without consuming the calories by preparing the baked version at home.
Wash and scrape the potatoes and cut into wedges,
Add into to a mixture prepared from olive oil, garlic, and spices of your choice and toss well for even coating.
Arrange on a prepared baking tray with skin side down, spaced evenly, bake until golden brown at 425 F. Relish hot as such or sprinkle a little chaat masala for added taste.
Calories in this snack: 269 calories in 231 gms
[ Read: Folic acid ]
7. Spiced Apple Crisps:
Keep those hunger pangs at bay by snacking on a healthy dried fruit. This baked healthy munching snack is made using the Granny Smith apple and packed with flavours of cinnamon.
Just core the apple and slice as thin as possible into even slices
Dust with a little cinnamon powder, and bake until the crisps get a mouth-watering golden brown colour. The good news is that you can store these to be enjoyed later.
Calories in this snack: 50 calories in 1 serving
[ Read: Top 10 Healthy Foods For Teens ]
8. Baked Bananas:
Do you love bananas? Bananas, as such, make a wonderful snack option. A good source of potassium and fiber, these yellow skinned fruits can be baked and flavored with cinnamon and honey to be relished as a low fat snack.
Slice the banana as you like and arrange it on your baking parchment.
Next drizzle honey, sprinkle cinnamon, and bake. The time you need to bake depends on how you want to relish it – the more you bake, the gooier the banana will be.
Calories in this snack: 163 calories in 1 banana
9. Baked Mozzarella Sticks:
Use skimmed, reduced sodium mozzarella string for preparing a healthy snack.
The mozzarella sticks are dipped in egg, coated with seasoned breadcrumbs and baked until golden brown
Serve along with a spicy sauce, preferably marinara sauce. Delectable, yet healthy, you can reap your daily dose of protein with this munch.
Calories in this snack: 216 calories in 1 serving
[ Read: Vegetables Are Rich In Proteins ]
10. Baked Zucchini Chips:
You will not be able to distinguish between the deep fried and baked versions.
The thin round zucchini slices are dipped in skim milk and coated with seasoned breadcrumbs before baking into crispy delights.
You can devour these crisps right from the oven. A ¾ cup of baked zucchini chips yields about 1.9 grams of fat.
Calories in this snack: 105 calories in 1/2 cup
[ Read: Yummy Juices For Glowing Skin ]
Snacking, when done in the right fashion, helps in keeping your energy levels prepped up. The right amount of munching in between meals actually boosts metabolic rate, cuts down the net calorie intake, and thus help you keep track of your weight.
Say goodbye to those high calorie, rich sugary and deep fried snacks and start munching on these baked tasty and healthy snacks for a healthier life!
The following two tabs change content below.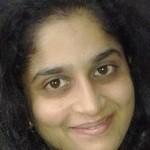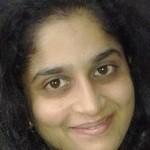 Latest posts by Nithya Shrikant (see all)