Avon True Color Blush Mad About Mauve Review
I am not very much into blushes but I have a couple of them which I use it regularly. I don't care much about the blush though. This girl  who works with me, who is an agent of Avon products, brings every month catalogs which really tempts me to buy something. So one such time I decided to buy this blush.
The shade looked different from the one which was shown in the booklet. It comes in a black plastic outer cover but unfortunately I lost it somewhere.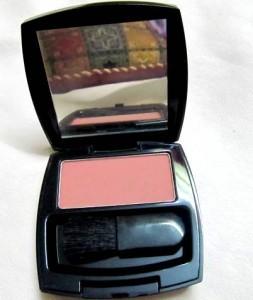 Please read the full review here.
Like this post, then :
I am an IT professional and makeup is a recently found passion. I have started a blog http://mymakeupmirror.blogspot.com few months back