Monochrome Makeup Look
I have lot of makeup products which I bought seeing their color but ended up keeping them at the bottom of the stack without using much. Some of the lipsticks and eye shadows among them are similar shades so I thought of doing some makeup looks with them. Of course, you cannot use blues and greens in creating monochrome look but I thought I could use a lilac shade for this look.
Here I have used In Color Professional eyeshadow in Violet shade for the eyes and cheeks. To match this shade I have used Faces Go Chick Lipstick in Rich Lilac on my lips. Both shades are not exactly same but I felt that they go with each other.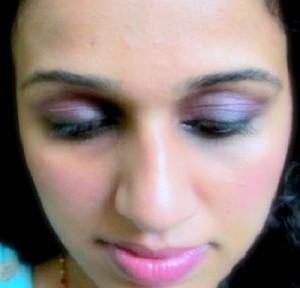 To read the full post please visit my blog post HERE.
Like this post, then :
I am an IT professional and makeup is a recently found passion. I have started a blog http://mymakeupmirror.blogspot.com few months back