The Insider – Shalini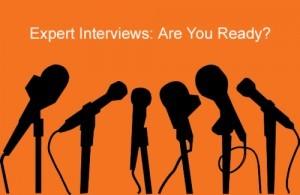 The insider has but one aim. To bring to the forefront what it is about makeup that makes your fav Bloggers fall head over heels in love with it! This week is going to be about what Shalini of http://www.bbeautilicious.com had to say to us..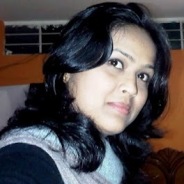 1. What was it that prompted you to begin writing about beauty and make up?
I come from a middle class family and spending every single penny on makeup/ beauty product takes lot of thinking, researching and guts… then ending up with a product which doesn't suit skintone/type or adversely affecting always pinches the soul. By reviewing beauty/makeup products I love or dislike, I am spreading the word, and people with my skintone/type/likings can get benefited and stay away from repeating such mistakes. Besides this Writing about your passion is always fun!!
2. For how long has your blog been up and running?
1 year and 3 months
3. From where did your love for makeup and beauty care stem? (first exposure)
I have an elder sister and her love for the beauty & makeup was so fascinating that when I started hoarding makeup & Beauty products I don't even remember now…
4. What was the first beauty product you ever used?
Lakme Kajal
5. Your most loved product that you just can't do without? And why?
Vitamin E cream for very dry skin from The Body Shop. I have recently become mom and this entire pregnancy struggle gave me "alligator skin". I tried numerous creams but only this cream has restored moisture and glow back to my face.
6. How is it that you believe you are able to help your readers?
I myself used to surf internet before buying a beauty product to gain more knowledge and effects. When I try a product, I give it enough time to understand the benefits/ flaws and furnish honest views that in turn helps lots of readers in deciding whether or not to buy a product. To make sure it benefits the right audience I always mention my skin/ hair type/ tone in every post I upload.
Also when I review a makeup product I always upload clear pictures which show texture, color, and consistency of a product clearly, so if someone is looking for a particular product can decide on whether or not to buy it after looking at the swatches.
7. What does it feel like knowing that your words influence decisions that matter so much to those that come to you with questions?
It feels so much honoring yet responsible for altering/ helping in a reader's decision and guiding them to invest their each penny to suitable products. Putting influenced/unjustified reviews can only end up in losing credibility of my words amongst them.
8. Have you ever met one of your subscribers face to face? How does it feel?
Not yet.
9. How has caring about yourself influenced your life? Personally and professionally?
It has made whole lot of difference. No matter how much people deny it but looking good always boosts up the confidence level. When you are feeling good about yourself, you enjoy knowing new people and socializing as well. I now end up making lots of friends in any social gathering. One who takes care of himself/ herself well & is well groomed, always gets the attention and opportunities in professional world. I am a recruitment consultant and I have seen it personally as to how I myself & numbers of esteemed clients have rejected shabby looking people.
10. What is the one thing that you would advise people to follow as a beauty care routine on a daily basis?
Using a good eyecream before eye bags, dark circles or wrinkles show up…
Like this post, then :