The Mother of all Giveaways – 1000 Member Milestone celebrations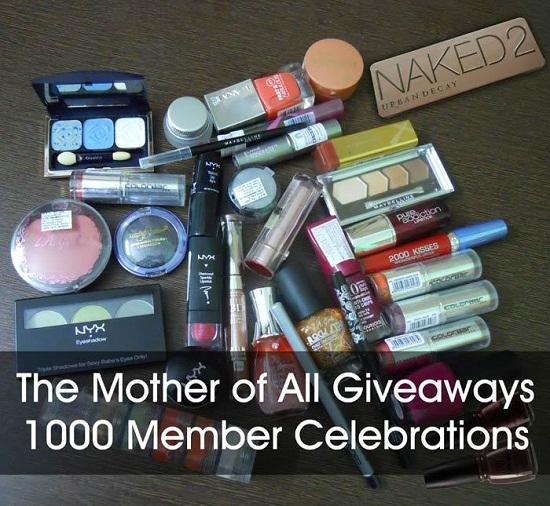 And we have new reason to celebrate! We have hit 1000 members and we have no one but you to thank for this. So here is our surprise. Not exactly a surprise but we present to you a new giveaway. Actually, we present to you "The Mother of all Giveaways". Just one thing, it doesn't end till we hit 2500 members. There we have said it, now we'll leave you to the business of winning it. Cheers!!
Click here for the complete Giveaway Product list. 
Ok folks, the wait has ended. After a long and tiresome exercise of counting and verifying all the entries, we now have a winner selected via random.org (believe us when we say this – it is a life saver). 
And the winner of this Awesome giveaway is Mounika Raghavan (mounikaraghavan1@gmail.com). Congrats Mounika. Please leave us your address @ chetana@stylecraze.com. 
Thanks again to all the people who have entered the giveaway and made this a success. We are starting a new module in the Community which will be very useful for all the community members and the next giveaway would be centered around that.