Can One Ayurvedic Face Pack Help Reduce A Majority Of Common Skin Issues?
Surprisingly, yes.
Chances are, you won't believe me, but that's okay.
It's exactly how I'd feel if I was an aware consumer.
In fact, I urge you NOT to believe me right away. Not until I give you enough reason. Definitely not until I give you enough proof.
But before we get there I will ask you to do something ridiculous.
Warning: You Will Not Like This, But For Truth's Sake, Consider It.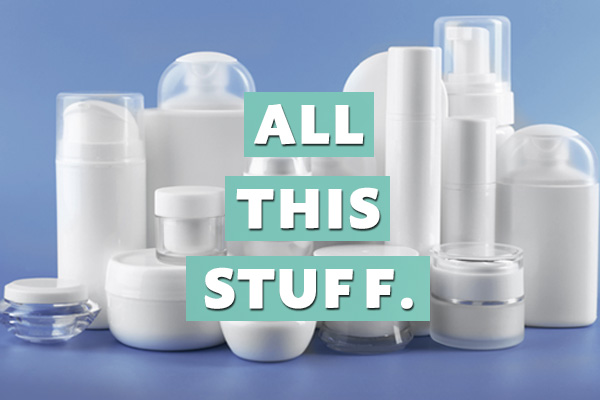 Take a look at all your skincare products. The lotions, serums, cleansers, day cream, night cream, all your stuff. Now pick one moisturizer you love the most. The one that has worked for your skin for the longest time. The same one that you've never had a second thought about before purchasing over and over again throughout the years.
Keep that one.
Everything else can go. Out of your life. Into the bin. Into recycling...anywhere but on you.
No matter how expensive it is, who recommended it or what it's made of, let me tell you this, it's not worth your time.
A bit too much?
I can explain.
If you're here and reading this, the following is true for you.
You want better skin. Better than what you got going on right now.
Actually, you want amazing skin. Flawless skin that - A. needs no makeup and B. gives no stress.
You have tried to make your skin better - Ma's advice, doctor's advice, friend's advice, Google advice...you've tried it all. And have never been impressed.
Well, there is a BIG reason nothing ever worked out for you.
The Real Reason Most Skincare Solutions May Fail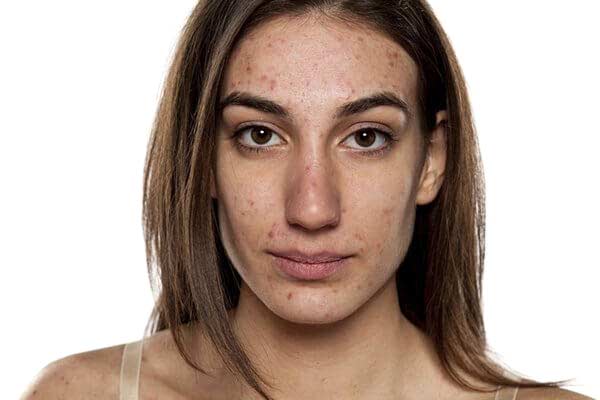 Truth is, all those failed remedies targeted mere symptoms while the real problem lies unaddressed. To fix your skin issues you must first understand what's causing all your skin problems.
Thanks to modern lifestyles & urban pollution your skin may age faster than you are.
Let that sink in. Now I'm not talking about the natural process of ageing and getting older. Your skin's ageing process has accelerated by 2 times, it's deteriorating twice as fast and is unable to revive itself completely due to environmental aggressors and pollutants present everywhere!
Think about it..your food is artificially enhanced, your water is polluted, microscopic specks of acid, smoke, soot and chemicals are released into the very air you breathe from power plants, cars, construction sites, your usual environment. Your skin is having to put up a stronger fight against several destructive factors that your body is not powerful enough to counter.
The biggest damaging factor, however, actually hangs above our heads like impending doom for your skin – the sun. UV rays cause 90% of premature skin ageing, and if you don't use sunscreen, more than half the damage is already done.
I'm not making things up; you don't have to take my word for it. Let's talk science.
The Science Behind Bad Skin.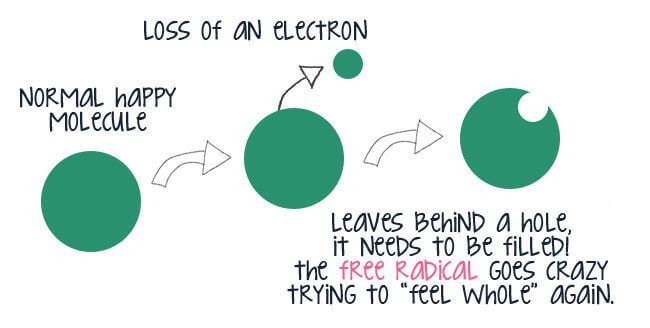 Imagine several uncontrollable metal balls bouncing off walls inside a room. They destroy everything they touch and it's chaos in there. The walls are slowly beginning to dent and the paint is chipping off inch by inch.
This is what's happening to your skin. The room is your body and the unrestrainable and damaging metal balls represent 'Free Radicals'.
Here are the all-you-need-to-know, top 4 FAQs on Free Radicals:
1. Why should you care about Free Radicals?
Because it's the only skin issue that actually matters! The real skin problem you should be fixing first is - Free Radical Damage. In reality, the origin of every skin issue is the presence of Free Radicals (first proposed in 1956). Free radical damage is associated with accelerated deterioration of skin quality, A leading cause for all your skin problems!
2. So, what exactly is a free radical?
By definition, a free radical is created when a simple molecule (stuff that everything is made of, even your skin) loses an electron. This loss leaves the molecule incomplete and turns it into an unstable free radical that bounces around your skin, trying to be complete again.
While it does that, it causes severe damage to your cell membrane or even your DNA, just to fix the loss of an electron.
3. How does this actually affect your skin?
These free radicals might enter into a toxic relationship with organic substances like proteins in your skin and oxidize them i.e, 'chemically burn' them. Destroy them. And the damage is what shows up right in time to ruin your morning.
Dark spots (also called sun spots), facial warts, hyper pigmentation, uneven skin tone, fine lines, dullness, and the worst - loss of elasticity in your skin. There is also damage that isn't visible to the naked eye.
4. And, now that you know what a free radical is, you would want to know what creates free radicals? Here's the fun part.
Almost everything. Anything that challenges the skin can create free radicals.
UV Rays (Sunlight)
Air, Water, and Ground Pollutants
Heat and Humidity
Cold and Dry Weather
Medication
You get it – it's a huge problem.
The Eliminator Of Free Radical Damage- Antioxidants!
Here's where antioxidants come into play. When antioxidants enter the room, all those violent metal balls freeze, drop to the ground and attach themselves to the antioxidants, finally calming down for good.
Think of them as a superhero army that fight free radicals and stop them from harming your skin. And they do it in the most peaceful way ever.
Antioxidants have a free electron to donate, and hence, they neutralize the free radical and put an end to the damage.
Your body can actually produce antioxidants by itself to counteract the free radicals. However, this production decreases with age and is also slower. The resulting damage will hence be seen in loss of firmness, radiance, elasticity.
Remember, you are constantly being exposed to damage. If you don't do something about it right away, you'll regret it!
2265 Men And Women Achieved Flawless Skin Doing Almost Nothing.
What if, right now, I give you an excellent reason to bypass all these struggles and show you a straight, simple, effective and natural skin remedyfor skin damage.*
What if the answer to free radical damage lies in one 100% natural solution made with 2000 yrs of medicinal expertise that has no comparison in modern, chemical based skincare?
A beauty solution so powerful that 2265 men and women, of varied ages between 24 - 45, who used it over a period of 60 days experienced a transformation that shocked their friends and families. These men and women led regular lives, had regular jobs and also spent at least two hours of their day in regular traffic, exposed to sun, dust, dirt and smoke, like a regular person, like YOU.
For 60 days they used just one skincare product, the only one, that made a real difference.
They didn't spend an hour in the morning and another at night going through an elaborate routine of complicated steps using product after product to achieve the glowing and clear complexion they so excitedly flaunted. They were not on any special diet or any medication that caused their skin to tighten and brighten like it did.
Day after day their skin started to change, the skin issues they had been fighting for years were replaced with a calm look of confidence and the effortless attractiveness that only comes from feeling good(looking good). Their lives progressed through ups and down of the daily grind and yet, the stress refused to manifest through any dullness, breakouts or patchy skin. Whatever the weather, their skin glowed endlessly.
This is enough reason. This is unquestionable proof. This, right here, is the beauty solution that can actually solve all your skin issues solely because it's a logical and direct approach to skincare where the root of all skin problems is addressed and not just the symptoms.
Introducing, Royal Indulgence Lodhradi.
Your Prayers Have Been Answered.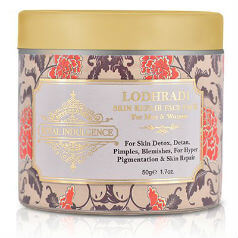 Royal Indulgence Lodhradi is the most effective beauty solution from the prestigious science of natural healing, Ayurveda, that counters free radical damage, the underlying cause of all skin issues! This secret formula created thousands of years ago by Ayurvedic healers using the most potent herbs from the lush valleys of the Himalayas is exceptional in its abilities to restore skin health and maintain a healthy skin replenishing cycle.
But to know why this works, you must first understand 'How' this herbal formula scavenges the damaging agents in your skin. It does it in 3 simple steps:
Step 1 Supplies a powerful dose of antioxidants to zap free radicals.
Step 2 Herbal nutrients repair the existing damage and reinforce quality with skin nourishment.
Step 3 Keeps continuing the cycle of clearing free radical damage before they harm your skin leading to a drastic reduction in recurring skin issues.
It does all this without using any chemical based substances, only a specific composition of three herbs that do the job effectively.
Infused With Three Potent Herbs That Can Help Fight Skin Damage Naturally
The Royal Indulgence Lodhradi formula uses a unique, combination of three potent herbs – Lodhra, Dhanyaka, and Vacha. Each of these herbs contain powerful properties that would give the top cosmetic brands a run for their money. Highly effective and difficult to process and store, these herbs are attentively cultivated in the lap of ancient Ayurveda science itself – the pristine forests of Himalayas, Uttarakhand and Kerala.
Lodhra (Symplocos racemosa)
Lodhra in Sanskrit means 'that which makes the body firmer'. Its essential property is 'Shavaro', which beautifies, and 'Andgalavastatha', which retains shape.
Boosts collagen and 'lifts' skin
Reduces appearance of fine lines and wrinkles
Reduces darkness and uneven complexion
Lightens blemishes
Aids deep detoxification and cleansing of skin
Dhanyaka (Coriandrum sativum)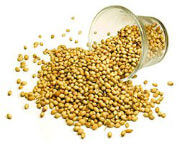 Dhanyaka is an astringent and has antibacterial, antiseptic, antifungal, disinfectant, detoxifying, and anti-inflammatory properties.
Possesses highly effective free radical destroying antioxidants
High on Vitamin C content, which has skin lightening and brightening properties
Gives instant radiance through gentle surface exfoliation
Cleanses clogged pores and invigorates complexion
Vacha (Calamus)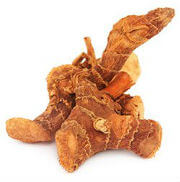 Also known as Sweet Flag or Myrtle grass, this herb is known to be instantly effective in improving circulation. It is the unique factor that contributes to the flushed look the skin has on regular usage.
Improves blood circulation and increases oxygen to skin cells
Irritation caused by pollutants
Heals inflammation and swelling, reduces appearance of tiny bumps on forehead and skin.
The Plan Of Action - How To Use Royal Indulgence Lodhradi
Each pack contains 50 gms of product that will last you for 15 applications.
The pack needs to be used every alternate day for 3 months for it to complete its detoxifying and health replenishing cycle.
How to Apply: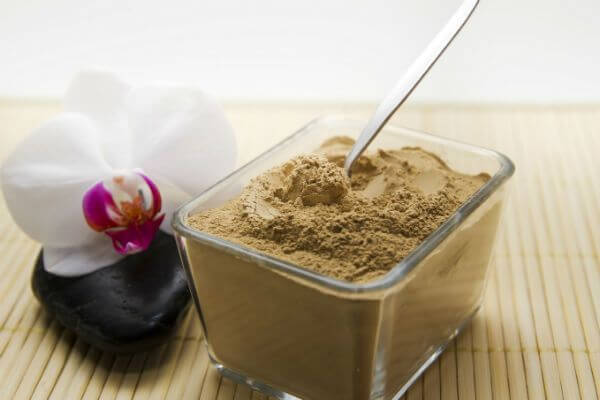 Mix a good quantity of Royal Indulgence Lodhradi with milk adding enough to get a thick pasty consistency.
On a freshly cleansed face, apply the paste in even strokes from the center of the face going outwards.
After 80% of the pack has dried, wash with cold water and pat dry.
To see visible results, one must use Royal Indulgence Lodhradi every alternate day for a period of 3 months. Additionally, use the pack for the 4th and 5th month to maintain skin health for a longer time.
Results may vary -
* In case one is suffering from chronic/severe acne or an underlying medical condition like Thyroid dysfunction, PCOS(Polycystic Ovary Syndrome), Hormonal Imbalance or any other ailment leading to skin damage. Please speak to our customer support/ skincare advisor for a more detailed analysis of your skin concerns.
** Premature ageing signs like wrinkles & fine lines caused due to prolonged exposure to sun and pollutants.
Important: In case of any known/diagnosed medical condition which has resulted in skin damage, we advise you to undergo medical treatment for the same.Lodhradi heals/repairs skin only externally. Proper diagnosis and medication is required to cure the underlying medical condition or cause for a permanent and long term solution to your concern.Please call customer support for any further inquiries.
Disclaimer: Content on this page is provided for general informational purposes and should not be considered medical advice. Product information is not intended to diagnose, treat, cure or prevent any disease.
Comments and feedback about product effectiveness are based on customers' opinions and should not be substituted for medical care.
Royal Indulgence Lodhradi is not liable for any individual reaction to any particular ingredient. Remember to read our ingredient lists carefully and follow the appropriate directions for use. If you have a specific allergy or sensitivity, do not use ingredients that may trigger a reaction. An allergy patch test is recommended if there is any doubt or history of skin reactions. Discontinue use if a reaction occurs.
Please consult a healthcare provider if you have any questions about a particular health condition.


1,20,000+ Bottles Sold, Lodhradi Is Loved Across India!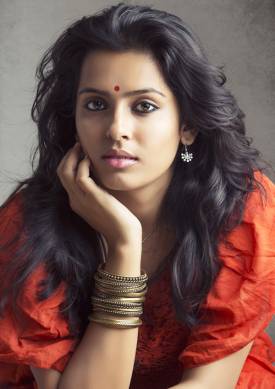 In September 2016, everything changed.
Lodhradi was a huge success with a 99% positive response right in the first month of its sale online. In fact The demand grew so out of reach, we had to pause sales to cater to the overwhelming numbers! Our inbox was flooded and our phones rang off the hook as thank you emails from our customers poured in. In December 2016, the Royal Indulgence Lodhradi production unit was tripled in numbers, we expanded our Ayurvedic expert team for consultation and scaled up the daily production to meet the growing number of orders.
Guess what hasn't changed though?
Despite all this, we still sell out. Therefore, I'm letting you know beforehand, buy now! Or you might miss out entirely!
We Will Refund Your Money If You're Unhappy With The Product
This product is so truly effective and amazing, it comes with an equally amazing guarantee.
Go ahead and order the pack
Meticulously apply it every alternate day for 30 Days (15 uses)
If you're unhappy with the results mail or call us at (support@royalindulgence.in & 040-39561410) to claim your money back.
It's that simple. At the end of 30 days, if you use the pack as directed and still don't see results, let us know and we'll wire the money back to you- NO QUESTIONS ASKED.
Note: This only applies if you've used the pack every alternate day for 30 days (15 uses), do that meticulously, now we have no way of knowing that for sure, but we are willing to take your word for it. So follow the instructions right to see the miraculous results this product can offer!If you're still skeptical about this, call us right now at 040-39561410 (I mean right now, while you're reading this) to clarify this and be sure of the guarantee before you make your purchase.
6 Reasons Why Lodhradi Can Work For You!
Save Time, Save Money, Save Effort!
Three Herbs - Lodhra, Dhanyaka And Vacha Replace Your Entire Skincare Collection, One Skin Solution Is All You Need For Problem Free Skin!*
Burn Your Worries Away!
Doubt is Out! KNOW That The Pack Is Repairing Your Skin With The Beauty Burn- A Moderate To Strong Tingling Sensation That Indicates Deep Cleansing Of Pores and Breakdown Of Toxins!
A Natural Skin Care Solution!
Watch Your Skin Issues Reduce* Naturally !
Superb Value For Money!
C'mon, Don't Let This One Slip Away - Limited Period Offer - Buy 2 Get 1 Free + Buy 3 Get 2 Free!
We'll Bear The Costs....
Free Shipping To Any location Within India + Cash On Delivery
A Safe Purchase!
Get Your Money Back If You're Not Happy!
About The Creator Of Royal Indulgence Lodhradi: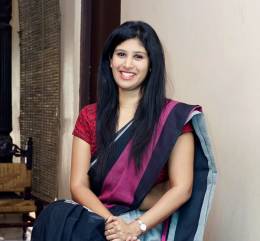 Dr.Manjusha S. Manneri, an Ayurvedic physician, formulator, Marma Healer & Yoga expert chose Ayurvedic medicine by passion.
Born and brought up in Hyderabad, she always had a deep connection with Ancient Sastras, Art & Literature. After her Bachelors in Ayurveda from NTR University of Health Sciences, she was sent to Kerala to learn Authentic Ayurveda in its true form from Guru Sri.V.Vasudevan, one of the famous gurus in the field of Ayurveda, Marma Chikitsa and Yoga, who hails from the lineage of Kerala Ashta Vaidyan families.
With more than 880 yrs lineage of holding the science of Ayurveda, she is blessed to be selected by Sri.V.Vasudevan as his Sishya. She did Gurukula Sishyarikam under her guru's guidance for more than 4 yrs and gathered immense knowledge in Ayurveda, The Science of Life, Unique Anti-ageing and Detoxification Techniques, Traditional Rare Medicinal and Beauty Formulations, Rejuvenation Techniques and Marma Chikits.
She is one of the very few healers all over the globe to be trained in the Ancient Marma Healing Techniques.
Try Royal Indulgence Lodhradi Risk-Free Here
ATTENTION: Due to high recent demand we can no longer guarantee supply. As of we currently have product in-stock and will ship within 24 hours of purchase.
BUY NOW & Get Assured Delivery Before
BUY 3 BOTTLES, GET 2 FREE!
Free Shipping
BUY 2 BOTTLES, GET 1 FREE!
Free Shipping





Certified by Ministry of Ayush India
Exclusively sold by StyleCraze.com
Get This Amazing Deal Now! - Valid Only Till .
Our Happy Customers Share Their Stories..:)

★★★★★
QUICK TAKE:
very simple, impressive
"I originally bought this from online after reading all the positive reviews. i was extremely excited to use this. After only a couple of days my skin became better, when i say better i mean, the texture improved and the uneven skin tones and darkness cleared. My skin was looking glowy and healthy! "
Akhila Reddy* Location: Hyderabad Skin type: Combination
Jan 2nd, 2017
---

★★★★★
QUICK TAKE:
great for oil control and scar lightening
"So I got this last month, and all I can say is that I absolutely love it. I have oily, acne prone skin, and while my acne is slowly reducing this product has made my skin look radiant within the first three uses. I wake up and it looks like my skin is clear, clean, and vibrant. Two of my friends and I got it together on the 2 + 1 offer, so it was a good deal!"
Jyotsna* Location: Delhi Skin type: Oily
Love Love Love
30th Jan, 2017
---

★★★★
QUICK TAKE:
stopped using other products
"This did wonders to my sensitive skin and I actually stopped using a lot of other products for my skin. It took a while, up to 4 weeks and I noticed my pigmentation / mild acne scars fading.. literally fading.. My skin is very sensitive and so this does tingle for about a second or two when I put it on.. but other than that nothing but great results! Recommend this to everyone for pigmentation and to get rid of deep tan. "
Dyuthi Chand* Location: Kerala Skin type: Combination
2nd Feb, 2017
*Testimonials are personal experiences shared by happy customers after using Lodhradi. Results may vary from person to person.
---
FAQ
How do I know this product is safe to use?
This is a 100% natural product and has been clinically tested on various skin types with absolutely no side effects. However, test the product on the inside of your elbow before you use it to check for any allergic reactions.
Does this product have any side effects?
This product has NO side effects.
How long will it take for the product to be delivered?
You will receive the product within 3-5 Business days from the date of purchase.
How long do you take to dispatch an order?
We dispatch your order within 24 hours of purchase.
Is a Cash On Delivery (COD) option available?
Yes. If you're not comfortable making an online payment, you can pay with the Cash on Delivery option where you pay in cash at the time of actual delivery of the product at your doorstep, without requiring you to make any advance payment online.
What is the 'Your Money Back Guarantee'?
At the end of 30 days (15 uses) if you do not see visible results, you are entitled to a full refund of your purchase amount. To clarify/claim please call 040-39561410 or mail us at support@royalindulgence.in.
Do you ship to all locations in India?
Yes we ship to all locations within India.
What are the shipping charges on this product?
There are NO shipping charges. We offer FREE SHIPPING to any location within India.
Is this product certified by a regulatory authority?
Yes, Royal Indulgence Lodhradi has been rigorously tested and certified by Ministry of AYUSH (Ayurveda, Yoga, Unani, Siddha and Homeopathy), Government of India.
Can Royal Indulgence Lodhradi be used by all age groups?
Yes, Royal Indulgence Lodhradi can be used for men and women of all age groups above 15 yrs.
Disclaimer: Content on this page is provided for general informational purposes and should not be considered medical advice. Product information is not intended to diagnose, treat, cure or prevent any disease.
Comments and feedback about product effectiveness are based on customers' opinions and should not be substituted for medical care.
Royal Indulgence Lodhradi is not liable for any individual reaction to any particular ingredient. Remember to read our ingredient lists carefully and follow the appropriate directions for use. If you have a specific allergy or sensitivity, do not use ingredients that may trigger a reaction. An allergy patch test is recommended if there is any doubt or history of skin reactions. Discontinue use if a reaction occurs.
Please consult a healthcare provider if you have any questions about a particular health condition.