Get The Most Beautiful Feet In Just 10 Mins/Week!
The results are in. Every Indian woman has three things in common. And whether you're a housewife, working mom, young adult or elderly grandma, there is a 99.95 % chance I'm talking exactly about you. So what am I talking about? I'll tell you:
Thing #1 that unites every Indian woman is the hard, dry, and rough skin on her feet and heels. That's right.
Thing #2 ? We Indian women love to show off our feet.
As for #3, we'll cover that in just a moment. But before we do, I'd like to talk about a little experience that I truly enjoy - It's pretty common and I guarantee you do it too. It's called footwear shopping... but, as you might have already guessed, it's not the footwear that is most concerning. Let me explain.
The Common Cold Of Our Feet
If you're anything like me, you too love trying out new kinds of sandals, slippers and heels! I think it's fair to say the experience is a part of who I am. It makes me feel good to be a woman.
But as I said, the footwear is not the problem. And if you're wondering what is... A quick look at your heels will give you the answer.
I call it the common cold of our feet, because it's just that familiar.
And with rough, callused and cracked heels, the problem isn't just a physical one - It's also a major mental issue. Before you call me crazy, think back and remember if having cracked heels made you think twice about wearing that particular pair of sandals, chappals or heels at any time. Yes? Me too, and I'm going to tell you why... but be warned, you're not going to like it.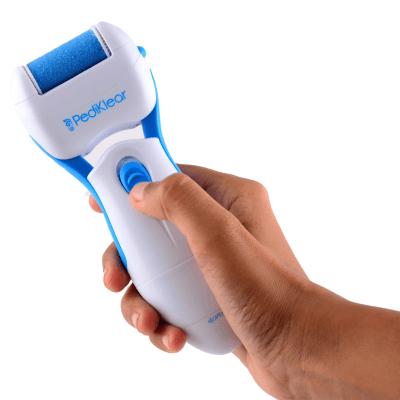 An Uncomfortable Truth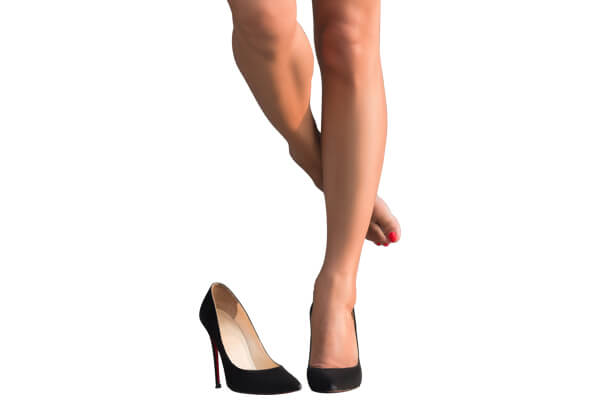 People judge you by the state of your heels. Whether it's right or wrong, whether you like it or not. And you know it too, because you try to hide your feet from strangers' eyes. From your boss. From overly friendly "friends" and judgmental relatives.
You know it every time you hesitate from putting your feet up on a chair. Unfortunately, having rough skin, calluses and dark cracks on your heels looks extremely unattractive and gives the public an unnecessary and judgmental insight into your supposed "character."
And if there's a cute guy you're interested in? Forget it, you're never letting him see your heels! Also,
It affects the view your boss has of you
It affects how friends might think you're beneath them
It affects how a potential partner might view you or your habits
Now I'm not saying any of that is right. I'm just saying it happens.
So, just as a man who's losing hair rushes to cover up his bald spot, we women want to cover up our cracks. Even better, we want them gone, forever! But, how?
It seems the only choice I had as a working woman was to either bear my cracked heels (with the judgmental looks and loss of confidence).... or wear only sports shoes with cotton socks! And I know the majority of women feel the same. But there's a part of me that screamed:
I'm Not Giving Up One Of The Main Things That Makes Me Feel Like A Woman - My Footwear.
I'm a woman, and I like my footwear. It makes me feel special and empowered. It makes me feel feminine and proud to be a woman. It gives me style and confidence. So I went looking for a way to get rid of the dry, rough, unpleasant cracks and skin on my feet.I wanted to have beautifully soft, graceful, gorgeous looking feet – feet that I would love to show off every single day. But more importantly.
I wanted something I could do quickly and effectively. That works. Not expensive creams that can barely get through the deep cracks and rough skin, and not pumice stones which would make my arms hurt, while making the skin on my heel raw and painful.
I just wanted something simple and effective. I tried creams and I tried scrubbing. No use. I was not going to be held back by cracked heels of all things. After many frustrated attempts, my big break came in a rather unusual way. Let me explain.
Forget About Bad Heels
My colleague, a 40 something mother of two, had just about the loveliest feet ever. I thought it was genetics. But I asked if she had a secret. It was embarrassing, but I was desperate.
I knew she wasn't a woman who had all the time to pamper herself while staying at home, so if it wasn't just pure luck, she must have a way. She informed me about a product… Now comes the good part.
That was a month ago. I had already spent thousands on creams, lotions, pedicures and nightly repair formulas, so I just ordered the product she recommended as one final try. I was soon to find out something vital, and worth sharing, the reason I'm talking to you about this in the first place. And that's the fact that:
The Answer To Every Woman's Problem Is A Tool So Simple, Even Your 5 Year Old Could Use It.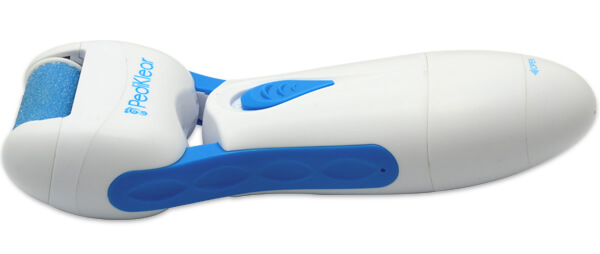 That's right. Introducing the PediKlear Callus Remover. A device that's elegant, simple and designed for a singular purpose – to give you the most attractive, smoothest feet ever. No matter who you are, and no matter what your feet look like now.
I Know What You're Thinking: "If I Could Just Be A Little More Regular With My Pedicures And My Moisturization…"
Stop. I call this the pedicure delusion. I understand, though. Every woman has her "If I…" clause. Mine was "If I can soak my feet for just 10 minutes, use the moisturizing cream and wear clean socks before bedtime, I will have soft, clean feet and can wear my heels without anxiety everyday. In rain, shine, dust and traffic.
Yours might be "If I'm regular with my pedicures…" or anything else really. It doesn't matter. Because it doesn't work. If it did, we wouldn't be having this conversation.
Pedicures are one more thing to fit into our schedule, and yes, they do feel amazing, and we all love to show off our feet after a pedicure... But what about the other 29 days? Consistency in getting pedicures is a good theory, but as I'm sure you have found out, time and money are major obstacles.
On the other hand, the PediKlear Callus Remover:
Saves you time (Pedicures involve soaking, washing and drying your feet) - meaning more time to yourself and for family, and perfectly pretty feet.
Enables beautifully smooth, clean, crack free feet in the comfort of your own home - meaning no getting out of your relaxing clothes.
& Most Importantly:
The PediKlear Callus Remover pays for itself several times over in the course of a few weeks when compared to even the most moderately priced pedicure or treatment… - meaning you get perfect, exquisite and baby soft feet for years, at an affordable one time payment. That's right.
To Recap: Get great-looking, baby soft feet in the comfort of your own home, saving yourself the time and bother of treatment and travel, and also... Get those gorgeous feet at an incredible value.
The Only Thing You Need For Silky Smooth Feet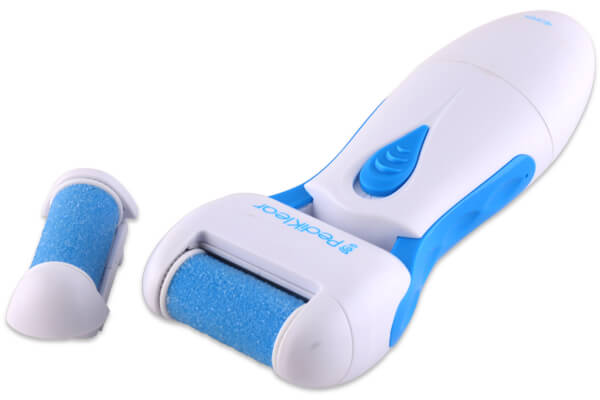 Here's how the PediKlear Callus Remover works: Switch it on and apply the rotating head to the cracked, callused and rough skin on your heels and feet. The grinding motion of mineral surface head will whittle away the dead, hard, callused skin, and you will see softness and smoothness that you never even knew existed. That's it. If there are deep cracks, they will heal very quickly with a basic moisturization technique, which I'm sure you've been following already.
One thing to note: PediKlear works flawlessly with wet as well as dry skin. Use before/after shower, before or after moisturization, use the device in the bathroom without fear of getting it wet. You get the idea. The PediKlear is no-nonsense and guaranteed to deliver (more on that later). Here are my results:
In just 3 days, I went from having the kind of feet where I would only take off my footwear when I was alone, to having the confidence to kick off my sandals in the office cafeteria. And my feet were not just slightly cracked, they were embarrassing. And yet...
Here's What Happy Users Have To Say About PediKlear!
With PediKlear Callus Remover, I Got The Kind Of Feet I Always Wanted To Have.
And you can too. Anyone can. Because the effectiveness of the PediKlear Callus Remover lies in the following features:

Ergonomic Design
German design with 360 degrees of rotation and wide angle contact head means always getting to the tough to reach spots.

Easy To Use
Designed with simplicity and efficiency in mind, so just switch it on and apply to your cracks, calluses and rough skin, and watch them disappear.

Effortless Operation
PediKlear's battery operation means all you do is care for your feet, minus the sore arms and pain from scrubbing.

Hardened Mineral Surface Head
The fastest, most effective and efficient pedicure ever, done at 40x per second. No foot files, scrapers, pumice stones, just gorgeous feet.

Tested For Safety
The PediKlear doesn't compromise on safety, it ensures it. Meaning no injuries, no cuts, no abrasions. Just beautiful, soft heels.

Handy & Practical
No expensive salon treatments, just luxurious, gorgeous feet at the push of a button. Fits your schedule and goes wherever you go.
Powerful With Wet/Dry Feet
Use before showering? No problem. Use right after showering/soaking? Go right ahead. Either way, you can depend on PediKlear.

Durable & Made To Last
PediKlear is water resistant and includes a protective cover and cleaning brush in the box, meaning years of buttery smooth feet without fuss.

Trouble-Free Maintenance
Your PediKlear Callus Remover is water resistant, so simply run it under a tap when you want to clean it. It couldn't be easier.

Includes Replacement Roller
PediKlear comes with a replacement head right out of the box, so you don't have to worry, you can just show off your great-looking feet.

Convenient & Portable
Frequent traveler? Visiting family? Long train ride? Just slip the lightweight, compact PediKlear into your bag and never miss a beat.

Child-Proof
Every PediKlear comes with a safety lock, meaning no more concerns about your children playing with it, or random switch-ons while traveling.

Maximum Moisturization
Just 2 minutes of use ensures lotions and creams get absorbed up to 10x times better than with hard, rough and cracked heels.

Incredible Value
Essential, durable and matchless performance with one payment. No more expensive, time taking trips for the beautiful feet you want.
So, to sum up: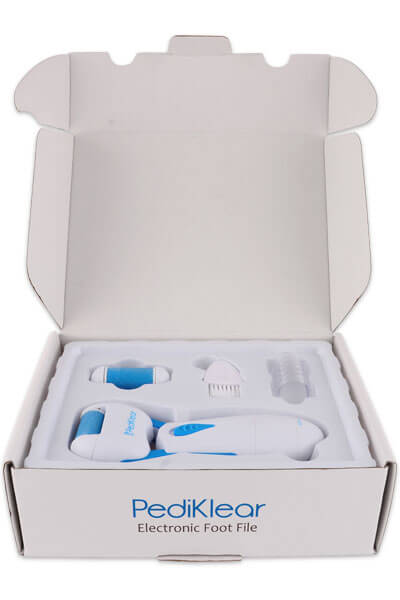 Upon Ordering Your PediKlear, Here's Exactly What Will Happen:
We will immediately ship to you a package containing the following:
Your Very Own PediKlear Callus Remover - Don't fret about cracked heels, unsightly feet, rough skin and any of that ever again. No hiding your feet in public anymore, show them off with pride instead! And get used to the compliments, even if many of them are in the form of envious looks.
Replacement Head - That's right, right out of the box, because we're not looking for you to worry about getting a replacement just when you're loving your new, gorgeously soft and super smooth feet. Just pop the replacement head on and you're good to go.
Cleaning brush - Keep the Callus Remover hygienic with 20 seconds on your time. Dust off the dead skin and keep the Callus Remover ready for its next use.
Safety Cap - Just pop on the safety cap after you're done and never worry about accidental switch-ons in your beauty kit, on your bedside table or even in your purse. But that's not all!
'No Questions Asked' Money Back Guarantee!
Our refund policy is very simple: In the unlikely event that our product doesn't meet your expectations, get in touch with us and we'll issue you an immediate refund. No questions asked. Reach us at support@royalindulgence.in and 040-39560308. So there's just one thing left to say:
You Are Worth It.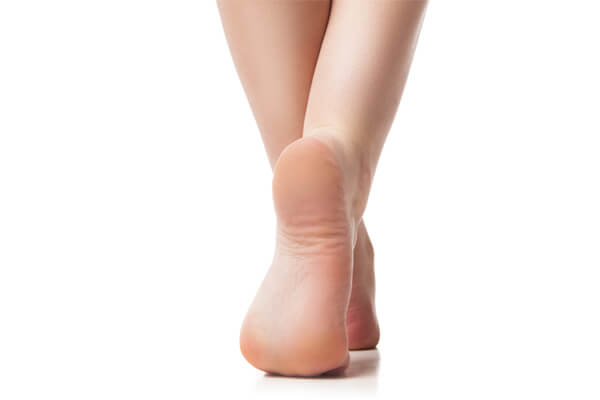 Because you deserve to be free, once and for all, of the judgment, frustration and embarrassment that comes with having rough, hard, cracked feet.
And because you deserve the self-esteem, confidence and pleasure that comes from putting your smooth, luxurious and sleek new feet in your beautiful footwear.
You owe yourself a new you. You are worth it.
It's Simple: Order Now To Wake Up Tomorrow With Gorgeous Heels, Beautiful Feet And A Whole New You.
Click the buy button below and fill out your address, and we'll immediately ship the entire package straight to you. It contains everything you need to immediately get started to have gorgeous, soft feet - a dream to walk on, a delight to flaunt. Order now and start showing off.
Get a PediKlear Callus Remover Today Only For Rs. 1,999/-
UPDATE: Only 5 Left In Stock, As of . Hurry up before you lose them!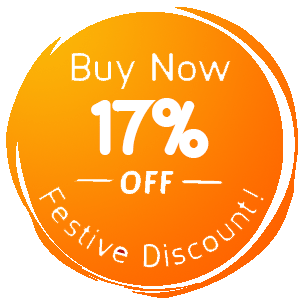 Frequently Asked Questions
Is PediKlear Callus Remover Safe To Use?
The PediKlear Callus Remover is 100% safe to use. It features a mineral surface head that is gentle, yet highly effective in removing the dead, rough and callused skin that leads to unsightly cracks. The PediKlear Callus Remover comes with CE certification which means that it is compliant with use in the European market. It is a much better alternative to dangerous tools such as scrapers, shavers, files, and even pumice stones.
Are There Any Side Effects To PediKlear Callus Remover?
Due to the custom mineral rotating head and the ergonomic wide angle wet/dry design, the only side effects you'll have to worry about with PediKlear Callus Remover is the simply gorgeous feet you're going to have very soon. Oh, and investment in those shoes you always wanted to flaunt your feet in.
Do You Deliver To My State/Locality/Area?
If you're in India, anywhere, we deliver to you.
How Long Will The Product Take To Ship?
Placing the order right now will mean that the product will reach you within 3 working days, wherever you are in India. We ship immediately upon receiving your order.
How Much Do You Charge For Shipping?
The cost of delivery to receive your PediKlear Callus Remover – FREE.
Can We Pay Through Cash On Delivery?
If you are not comfortable making an online payment, you can choose cash on delivery. However, in light of the recent government mandate, we will not be able to accept the old currency notes of Rs. 500 and Rs. 1000 denominations.
Can I Get The PediKlear Callus Remover In My Local Store?
The only place to get your PediKlear is right here on Stylecraze.com, the certified Gold Supplier and only Authorized India Retailer.
How Can I Maintain My PediKlear?
With PediKlear Callus Remover, maintaining both your feet as well as your product is simplicity itself. Use the supplied brush to dust away any particles and you are done. A gentle wipe with a wet/dry cloth may also be used occasionally.
Can't I Just Get A Normal Pedicure Instead?
If you're asking this then you clearly haven't tried it or given it much thought. But let's clear this up. Pedicures are one more thing to fit into our schedule, and yes, they do feel amazing, and we all love to show off our feet after a pedicure... But what about the other 29 days? Consistency in getting pedicures is a good theory, but as I'm sure you have found out, time and money are major obstacles.
P.S. - Not taking action and ordering the PediKlear for yourself is doing yourself a disservice. You wake up tomorrow with the same cracks, judgmental looks and lack of confidence. Get that out of your life, click the buy button above.
P.P.S - Remember right at the start when I told you there were three things every Indian woman had in common? The third thing is the fact that for all of us, all the focus is up there. It's all hair and face. Truth is, people judge you by your feet. Time to do something about it. Click the buy button above and take back control.