India's First 100% Organic Acne Remedy Combined With French Scar Lightening Science!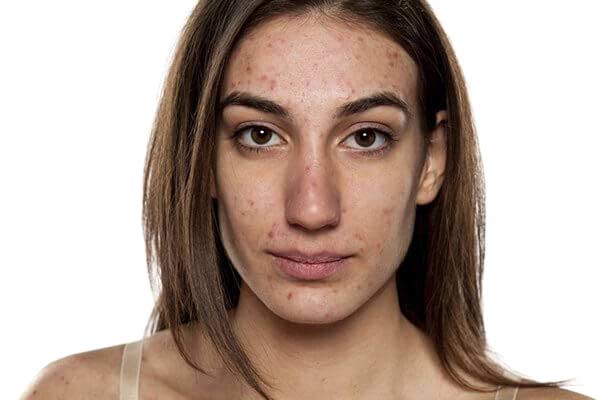 Dear Reader,
If you're here and reading this I know three things about you.
Most obviously...you probably have acne.
Logically assuming...you've probably done or are doing something about it.
Reasonably guessing... it didn't work.
Well, the good news is, now that you're on this page, I can guarantee that you will either leave with a solution that finally gets rid of your acne or with a whole lot of information on everything you've been doing wrong and why your acne keeps coming back!
Either way, it's a win-win. Or at least, a no-lose.
So for your skin's sake, please keep reading!
Everything Everyone's Doing Wrong When It Comes To Treating Acne!
If I know one guaranteed thing about acne, it is this.
It is the most misunderstood and mistreated of skin issues. A sensitive, helpless problem that needs careful attention, gentle care and more than extra love, but is met with nothing but violence.
Imagine a baby crying. Would you yell and scream at the baby to make it stop?
You would never!
And that's exactly my point. Exactly the problem I have with the way acne is handled by most women, men or hormonal teenagers.
For years now, acne has been subjected to the harshest treatment - first hand skincare-torture by acne sufferers who have zero to minimal clue about what pimples are and how to deal with them.
Followed then by brutal 'acne- eliminating' cosmetic solutions that use Salicylic Acid, Benzoyl Peroxide, Sulfur, Retin A, Differin, XYZ Antibiotics or other such skin dehydrating, acne aggravating substances that cause irreversible damage to your skin!
And yes, this includes your beloved face wash.
And then people have the audacity to complain about acne scars!
These are chemical based substances that destroy acne causing bacteria trapped inside your skin, therefore, destroying your skin while destroying the bacteria;
Ask yourself then, is this the right treatment for hyper sensitive acne prone skin?
Of course, there will be pigmentation! Obviously there will be dark, ugly scars!
#Reality Check - Basically, you slathered a whole bunch of chemicals on your face, while expecting your acne to vanish...but the fact that your here and reading this is enough to know it didn't.
Think about this for a second...
This Isn't A Product Issue, It's An Education Issue
The first step to eradicating pimples from your life, forever, is learning about them. In fact, there's no other way.
Quick Lesson# 1: Scientifically Speaking, Every Pimple Is A Tiny Infection.
Let's break it down.
You have pores all over skin. You're covered in them. Maybe you know them by their other name- hair follicles.
Within these hair follicles you have glands that produce oil; this seeps up to the surface of the skin and moisturizes it. This oil is Sebum- your skin's natural moisturizer that comes free with your body. It's an amazing thing, sebum.
It keeps your skin healthy and hydrated. But here's it's bad side; what happens when sebum gets trapped inside a pore.


Even if you're someone who doesn't squeeze their pimples, if you have recurring acne, it only suggests that there are many other ways bacteria is getting transferred to other parts of your face with a wide range of reasons to blame- your pillow covers, your phone or even your hands spreading the bacteria around when you touch your face.
Alright, now you know what a pimple is.
Before we address what you've got to do to get rid of them let's talk about what not to.
Quick Lesson #2- "Don't Ever Do This To Your Acne"... Oh..You've Already Done It.
This is a list of things that any acne sufferer must not do. Now I know that you probably are guilty of more than one of these but let's call them out so you know just how much damage you've already done trying to help your acne..
Popping your pimples- Do you really need this advice? You know, it's a bloody mess every time you try bursting the pus out of a pimple and a dark spot afterward is guaranteed (bolded). So don't. Do not pop your pimples! (next time).
Using a face wash to get rid of your acne: Over cleansing with harsh face washes will dehydrate your sensitive skin and will result in over production of sebum, making your face oilier and creating an imbalance that keeps your acne coming back over and over again.
Using Acne creams: Even if the active ingredients in the creams do help in reducing acne, the cream base clogs your pores putting your skin at risk for a continuous acne cycle. With the repeated usage of such products acne surely resurfaces in the same spot.
Using Acne treatments with any of the following:

Benzoyl Peroxide – An antibacterial that sucks all of the moisture from your skin, dehydrating it and accelerating the ageing process of the skin. Result- Loss of collagen and elasticity even at a young age.

Clindamycin – An antibiotic that your skin will become immune to after a some uses rendering it inefficient.

Retinoids- Known to aggravate acne, this extremely popular acne deterrent is known to increase sun sensitivity making it a big NO for usage in India, where the sun is almost unavoidable all year round.

Salicylic acid / Glycolic acid – A good exfoliant but dehydrating. Cleansers made with salicylic acid are especially harsh detergents that dry out your skin.
Right about now, you're thinking: With all possible options gone, how am I actually supposed to be get rid of my acne? I surely can't just live with it.
Well, you don't have to.
Quick Lesson #3 - There Is One More Way To Deal With Acne...
Yes, you would love to have acne free skin. But to get there, you need to change the way you think about acne and subsequently change the way you deal with acne. Following this, there's bad news and there's good news.
Bad News First:
Studies show that although everyone has Propionibacterium Acnes (the bacteria responsible for acne) present on their skin's surface, some skin types show greater tolerance towards it, while some breakout with recurring, painful zits and pimples.Hence, if you have recurring acne, understand that acne is not a temporary problem for you. It's your skin type that is prone to acne so your 'problem' can never be completely eliminated, only controlled.
If you're anything like me, that is simply the most horrible news you've ever received in your life. But there is one saving grace...
We'll call it Good News. But before I tell you what that is, you need to read the next part.
2 Simple Steps To Never Let Another Pimple Ruin Your Morning Ever Again
Trust Science to know that once you get your skincare right, healing and preventing acne becomes far easier and you can have a clear, acne free face for as long as you keep your routine up.
All you need to include in your skincare regime are, the components listed right here for you.
Step 1- Treat and Cure
A Mild Exfoliant- To clean away dead skin from the surface so they don't clog your pores. This prevents Acne formation in the first place.
A Potent Antibacterial Agent - To kill Acne causing bacteria. In any case if there is an overgrowth of bacteria on your skin, this agent eliminates it reduces the chance of bacteria getting trapped in pores. This takes care of Stage 2 pretty smooth.
An Anti inflammatory Agent- To reduce the irritation caused by acne and reduce the size of a pimple. This controls the sensitivity of your face, keeping it calm and less reactive to stress.
If you do this, 90% of your work's done. Remember preventing acne is the easier task as against healing existing or new acne. The next step, however, is equally important, ignoring this step while doing step 1 will be counterproductive for acne.
Let's look at what you've got to do to reinforce all the benefits of Step 1.
Step 2- Repair And Protect
Your hyper sensitive skin must be protected from irritants like heat, dust, dirt and stress to avoid inflammation. It also needs extra nourishment to heal the damage caused by previous while eliminating the occurrence of a potential scar. To do both, you need the following:
An antioxidant- to reverse damage, stop accelerated ageing and encouraging the skin repairing process.
Vitamin B3 - A better alternative to antibiotics- reducing the chances of new pimples being formed and lightening scars by preventing Melanin(skin darkening) pigment from reaching the surface.
That's it Step 1 + Step 2 for at least 8 weeks until you see a clear, visible change that'll shock you.
Pretty simple, right?
If you said NO then you're right!
How on earth are you going to gather all these agents when we've already ruled out most drugs containing these acne eliminating ingredients as harmful and deteriorating to your sensitive skin!
After all, the ingredients listed are only found in chemical based products that are given in Dermatologist's prescriptions or over the counter oral medication for Acne! If you can't choose among these, what are the options you're left with?
It's either Acne now or pigmentation forever.
Well, that's where you're wrong.
Good News Is, For Every Chemical Based Acne Solution There Is A Natural Substitute That's Far More Powerful!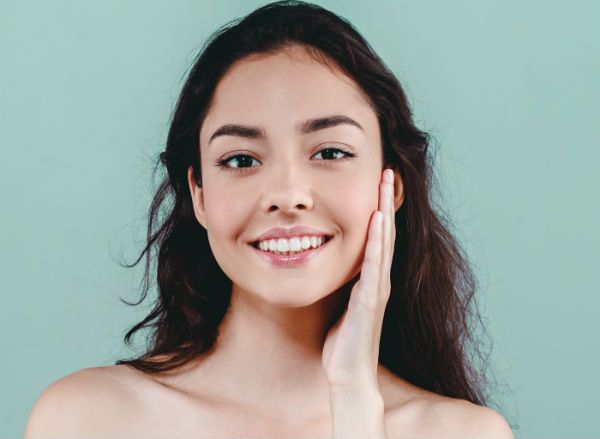 Introducing Suganda Daily Acne Care Kit - For Active Acne And Scar Lightening, an all natural acne kit that eliminates acne while healing your skin with power packed nutrients and skin repair enabling ingredients that many chemical based acne solutions lack!
With its multi functionality and intelligent formula of active ingredients, Suganda Daily Acne Care gives you the Acne free skin you're longing to touch, feel and flaunt without leaving you with dark scars or post acne pigmentation.
It includes a skincare formula so unique and potent, it has proved to reduce Acne with up to 90% visible change within your skin's regular 8 week acne cycle!
With every Suganda Daily Acne Care Kit you get the following:
Suganda Neem & Green Tea Face Pack
Suganda White Lotus Moisturizing Gel With Sepicalm VG.
1. Suganda Acne Neem Green Tea Face Pack
A fine powdered mixture of high concentration Neem Extracts, Premium Quality Organic Green Tea, Organic Rice and Papaya Extracts. This pack is 100% organic.
The Anti-Bacterial Agent- Neem Vs Benzoyl Peroxide
Neem (Azadirachta indica) is used in this 100% natural acne treatment instead of the usual Benzoyl Peroxide because the former is equally effective in killing acne causing bacteria however(this is important), unlike Benzoyl Peroxide, Neem does NOT have long term side effects like extreme dehydration of skin leading to scarring and accelerated ageing.
The Anti Inflammatory Agent -Rice Vs Tetracycline and Minocycline
To tackle the painful inflammation that comes with cystic acne and zits, Suganda has used the star ingredient of Korean skincare- rice.
Rice has amazing anti inflammatory properties on par with drugs that serve the same purpose i.e soothing irritated skin. Also Rice also works for protecting acne prone hyper sensitive skin from further sun damage.
The Exfoliant - Green Papaya Extract Vs Salicylic Acid
Due to the presence of Papain, papaya is an excellent exfoliant that instantly dissolves dead skin hence aiding in exfoliation of dead cells at the surface of your skin. Think of it as fine polishing for your skin where the top layer of dead skin, dirt and grime gets immediately separated and washed away giving you that instant glow.
This is exactly why Papaya is most popular as a skin lightener, where in fact, it only exfoliates the surface giving the appearance of brighter skin. This works amazingly well for acne as it gets rid of the dead cells that clog pores and aid pimple formation. (remember stage 1?)
The Bonus Super Ingredient - Anti Oxidant – Organic Assamese Green Tea Extracts
Suganda used a powerful antioxidant along with a powerful antibacterial to sweep up the mess that acne leaves behind- the scars. One of the richest sources of antioxidants, Green Tea is the main active ingredient in your face pack; it is what helps your skin recuperate and heal from the damage, while slowing down the ageing process by oxidizing free radicals.
Most acne treatments lack this factor which leads to ugly scarring and black marks on the surface of the skin after the pimple has been removed. Suganda uses high quality and handpicked Assamese Organic Green Tea extracts in the acne controlling face pack.
3 Big Reasons Why Green Tea Is A Must Have For Any Acne Solution!
Safely reduces sebum(oil) production in Acne prone skin, one study showed 70% reduction after 8 weeks of use!
It's believed that Epigallocatechin Gallate, the signature antioxidant of green tea can be up to 100 times more potent than the most skin nourishing vitamins, Vitamin C and Vitamin E, both therefore aiding in skin repair that's far more efficient!
Protects skin against sun damage; several studies have proven that green tea actives can prevent and mitigate the damage caused by UVB rays, making it a compelling alternative for pore clogging sunscreen.
2. Suganda White Lotus Moisturizer With French Patented Sepicalm Vg Formula
Serving as a reinforcement for all the acne eliminating properties in the Neem and Green Tea face pack, Suganda has created a mositurizer that is light and soothing and most importantly, gel based.
A wearable hydrating product for oily skin that glides over your skin forming a protective barrier between environmental irritants and harsh sun light. An added advantage is that due to the unique formulation of the product, this works as a perfect primer to wear underneath your makeup especially for sensitive skin acne prone skin.
To create the perfect moisturizer for Acne prone skin, Suganda chose ingredients that not only calm skin and keep pores unclogged, but also lighten existing scars and repair damaged skin.
The Non-Comedogenic Base - Oil- Free Moisturizing Gel VS Heavy Comedogenic Cream Acne Cream Base
Suganda uses a light and non sticky moisturizer which is non comedogenic(that which does not block pores), controlling oil on your skin without eliminating it throughout the day. The gel is cool to touch calming your skin from the outside and keeping it hydrated all day.
The Anti- Scar & Skin Lightening Agent- Sepicalm VG - (Patented in France by Seppic Pharmaceutial- Sepicalm VG contains concentrated White Lotus Extracts For Anti-Inflammation and Scar Lightening)
Made from Water lily extracts, Sepicalm VG is a highly effective inflammation modulator with excellent skin lightening properties. Sepicalm VG helps reduce pigmentation, post-acne damage like accelerated ageing causing fine lines and wrinkles, hyper pigmented spots, red blotchiness and also increases skin hydration levels.
This main active ingredient in the Suganda Daily Moisturizer will give you clear skin with a radiant glow that you lost due to prolonged acne induced damage.
The Skin Replenishing Alternative - Vitamin B3 Vs Antibiotics Like Clindamycin
Suganda Daily Mositurizer uses Vitamin B3, a powerful antioxidant that helps reduce acne, even skin tone & and visibly reduce signs of aging. Vitamin B3 as against antibiotics prescribed by dermatologists is better for treating acne for a very simple reason.
On repeated usage, your skin will adapt to antibiotics (and the results won't show) but topical application of Vitamin B3 can be considered for long term wear for more skin benefits overall which includes- better hydrated skin with a glowing and youthful radiance.
This right here, is the winning combination to finally conquer your acne struggle. This very treatment had helped over 4000 men and women eliminate their acne in less than 8 weeks.
But for you to see real results, you need to change your attitude toward acne.
Why Is Suganda Daily Acne Care Kit Unique?
The Complete Acne Care Kit With French Scar Lightening Science.
Suganda Daily Acne Care Kit is a Wholesome Skincare Regimen that targets all three phases of your acne struggle.
the present - reduces current acne
the past - lightens acne scars
the future - prevents recurring breakouts
With 6 strategic ingredients that target each stage of acne formation, the kit provides a 360° Acne Care Routine that can guarantee more than 50% reduction in acne.
That's not all, by combining all acne care functions into a one complete skincare regimen, Suganda reduces your skincare routine to just two steps:
Step 1- Suganda Neem & Green Tea Face pack Prevents Acne
First, to kill the bacteria (Propionibacterium Acnes) that causes acne, Suganda uses pure concentrate Neem extracts with powerful antibacterial properties that work better than chemical alternatives. With this, it reduces the chances of new pimple formation by 90%!
Premium quality Green Tea Extracts provide an abundant supply of antioxidants to heal skin after the antibacterial agent destroys bacteria within pores to prevent leaving a dark mark or pigmentation where the pimple had formed.
Next, Papaya extract and Organic Rice gently scrub away dead skin build up on your skin's surface to prevent blockage of open pores with bacteria trapped within- an extra effort to prevent new pimples!
This is a 100% organic acne pack.
Step 2 - Suganda White Lotus Moisturizer With French Scar Lightening Science
Suganda uses a light and non sticky moisturizer that is infused with SEPICALM VG a French patented organic White Lotus Extract that can lighten even the most stubborn acne caused pigmentation.
It essentially calms inflammation but is known for its excellent skin lightening properties. Sepicalm VG has the potential to significantly lighten stubborn dark spots and pigmentation patches due to acne. It can also lighten skin to at least 2 shades fairer.
The moisturizer also uses Vitamin B3 instead of antibiotics like Clindamycin (prescribed to acne patients) to helps reduce acne, even skin tone & and visibly reduce signs of aging.
This moisturizer is 99% organic.
Chemical Alternatives For Acne May Bring You Bigger Battles In The Future...
Other chemical alternatives for acne can surely reduce your acne.
But at what cost?
Harsh anti-bacterial agents and aggressive components use Salicylic Acid, Benzoyl Peroxide, Sulfur, Retin A, Differin,etc which may leave skin unprotected to sun damage- results- pigmentation.
Pigmentation is not just a far worse issue compared to acne, it is much harder to heal and lighten.
Suganda's all-natural remedy gives you the effectiveness of other acne systems with aggressive components - but without the skin damage. Ingredients in Suganda are tried and tested to be soothing, and active on your skin.
And that's why Suganda is 100% organic and completely safe. It doesn't just control your acne problem but does it safely, keeping the future of your skin intact.
Suganda assures you no side-effects. No skin damage. No adverse reactions. No further blemishes.
The Wisest Decision For Acne Prone Skin..
Having the Suganda complete regimen for acne is most important simply because it ensures that you don't need any other product to control and prevent your acne breakouts.
While Suganda takes care of your acne problem, you will not need to overload your skin with extra products that may lead to more acne.
You won't even need a facewash as the Neem and Green Tea mask is the best replacement for dehydrating acne face washes. Use the pack as a cleanser twice a day and in just one week you will see a clear improvement in the way your skin looks and feels.
The moisturizer on the other hand is designed to calm inflamed pimples and repair damaged skin, you can use this multiple times in a day. You can even use it under your makeup as the gel moisturizer also works as a great primer!
Stop Fighting Your Acne With Chemicals And Start Parenting It. Yes, I said Parenting.
Fighting your acne is the last thing you should do when dealing with a hyper sensitive, acne prone skin type. Sugandas recommend 'parenting' it. And the Suganda Daily Acne Care Kit does just that.
It takes charge, works on fixing the problem and nourishes your skin while repairing it. It provides an excellent support system for your acne giving you clear, radiant and acne free skin- safely.
What Suganda Daily Acne Treatment Does:
Eliminates acne safely and nourishes acne prone skin with 99% reduction in acne within 60 days.
Uses highest concentration of active ingredients Organic Neem, Green Tea, Rice and Papaya Extracts so you actually see results with visible reduction.
Uses the natural and nourishing ingredient- Sepicalm Vg in an oil free moisturizing gel that gives you radiant and glowing skin while getting rid of dark spots, pigmentation and scarring due to acne.
Condenses complete acne skincare regimen to two steps for easy, safe and effective removal of acne
Bonus Skin Benefits That You'd Love:
A natural, healthy glow all day long
Brighter and lighter complexion
Reduced appearance of fine lines and wrinkles
Reduced appearance of uneven skin tone
Reduced occurrence of dry patches on skin
Visible reduction in pigmentation.
How To Use Suganda Daily Acne Care




I Can Go On About Dos And Don'ts But You're In Charge!
I can do all the talking. The science. The research. The results. But you're the one who makes choices when it comes to your skincare, so if you want your skin to be the least of your concerns, you must try this. And if you've used every other acne product out there and nothing has ever worked, then you really must try this!
International Cosmetic Standards At Domestic Prices:
When it comes organic skin care, the average consumer's options are limited to International brands where a sizeable chunk of the price are taxes. You pay less for the product and more for the paperwork. And that's not cool.
Suganda bridges this gap by bringing the quality and efficacy of international standard organic skin care to India ensuring you invest in your skin and your skin only. The ingredients used in our products reflect premium quality and our formulations, the commitment to research and expertise in production.
Important:
Suganda Daily Acne Care is an organic acne fighting and scar lightening kit that is certified by the ministry of Ayush, (Ayurveda, Yoga, Unani, Siddi and Homeopathy), Govt. of India. Consumers are advised not to purchase organic cosmetic products that do not have Ayush approval for sale, to avoid skin hazards and ensure safety.
Warning: Limited Quantities Per Batch, Get It While Stock Lasts!
The ingredients used in Suganda Neem & Green Tea Acne Face pack and Suganda White Lotus Moisturizer for sensitive skin are purely natural and made fresh with only 200 bottles per batch. We strictly control production for two important reasons:
You don't want cosmetics stacked in dusty warehouses on your face and neither do we. We promise to only give you freshly made products that you paid for.
To avoid cheap duplication of the products that can seriously harm your skin if formulated incorrectly.
We maintain limited quantities and run out fast. If you miss this batch, you'll have to wait 3 months before we restock; 3 months you could have used to have gotten rid of your Acne already! So, get it now, while stock lasts.
I'm not done yet. Here's the biggest reason you should try the Suganda acne treatment.
6 Indisputable Reasons Why You Should Get This Right Away!
Reduction In Acne*
Imagine having a much, much clearer face from now! This intensively researched and tested formula gives you 50% reduction in active acne with visibly lightened acne scars!
It's As Safe As Acne Removal Can Get!
No chemical peels, no antibiotics or harsh chemicals; only natural ingredients used to prevent any harmful side effects or long term skin damage. No other Acne removal method can guarantee this!
No Post-Lunch Oily Face!
The Suganda White Lotus Moisturizer keeps your skin calm and hydrated controlling oil production throughout the day; keeps your face looking matte and fresh with all day oil control!
Bonus: Get Bright and Glowing Skin!
The ingredients used in the formulation have skin replenishing properties with antioxidants and skin brighteners giving you lighter and glowing skin while getting rid of Acne simultaneously!
We'll Bear The Costs...
Free Shipping Across India + Cash On Delivery Available!
This The Most Confident Purchase You'll Ever Make!
30 Day money back guarantee ensures you get a full refund if you're not satisfied with the results!