10 Best Inspiring Makeup Tips From Mickey Contractor
This celebrity makeup artist indeed has some tricks up his sleeves, which he is ready to share! Makeup trends and tricks keep evolving, and you need to keep yourself updated. So, here we are with some of the best inspiring makeup tips from Mickey Contractor, one of the favorite makeup artists of Bollywood. This article will give you an idea about different techniques and tips that go into the Mickey Contractor makeup style for traditional, modern, and even red carpet looks. So, keep reading to know more!

Keep In Mind
For Vibrant Eyes: For Vibrant Eyes Mickey Contractor suggests using contrasting colors to make the eye color pop or a monochromatic color scheme for a more polished look.
For Natural-Looking Finish: For Vibrant Eyes Using matte textures and a combination of cream and powder blushes can provide you with a natural-looking flush.
For Flawless Makeup Application: For Vibrant Eyes Investing in good makeup tools can help achieve a flawless and professional look. Use synthetic brushes for liquid products and natural hair brushes for powder products.
Makeup And Self-Expression: For Vibrant Eyes Mickey Contractor recommends using makeup to enhance one's natural features and using it as a medium of self-expression.
Mickey Contractor Makeup Tips:
1. Moisturizing the skin should be the first thing to do before applying makeup. Moisturizing the skin helps in smooth application of foundation and concealer, according to Mickey Contractor.
He advises that a foundation, which matches one's natural skin tone, should be used. For a dewy look, the makeup application should be reversed and foundation should be applied at last.
2. If you have small eyes, you need to make them appear more open by applying highlighter in the middle and blend it. He says that people, who do not blend in the highlighter and just leave a dot in the center of their eyes, look awful.
3. His Favorite M.A.C products are – MAC fluidline, Studio Fix Fluid Foundation and Viva Glam lip gloss.
4. He recommends girls, who are not shy of color, wear hot pink lipstick, which would look striking with a nude face!
Mickey was quoted saying that the rosie brown hued Blush in Sur is ideal for a flawless contour, while the white gold Blush In Gana works brilliantly as a highlighter on cheekbones to give the complexion a beam of radiance.
5. Bollywood makeup artist Mickey Contractor suggests further that men also should use skin care products on a regular basis and applying bronzer may be a good idea! Mickey further added that men also should try using concealer on their under-eye area so as to make their eyes look well rested and skin radiant.
Mickey Contractor was also quoted by Huffington post, for his views on the strongest makeup trends in Bollywood. Mickey says that 'eyes' has always been the center point for attention as they speak volumes. He added "Bollywood is all about eyes, I think India is all about eyes, because we draw a lot from our tradition, we draw a lot from our culture — for generations it's always been about eyes."
Mickey went ahead saying that most Indians don't really wear makeup, and if they do, it's all about kohl (eyeliner) and bindi as they add color to their faces. "Kohl is so important to every Indian woman, it's also our highest selling product at MAC. It will always be eyes," added Mickey.
7. Mickey advises women to stick to their natural skin color, adding that in India every woman wants to look fair for some odd reason. But a woman should respect her own skin color and should not wear foundations which are 2 shades lighter and all, but should apply a foundation which is closest to one's natural skin color.
8. A blush in a shade of peach or pink is recommended by Mickey Contractor bridal makeup.  A blush should be applied on the apple of the cheeks and one should work upwards and outwards.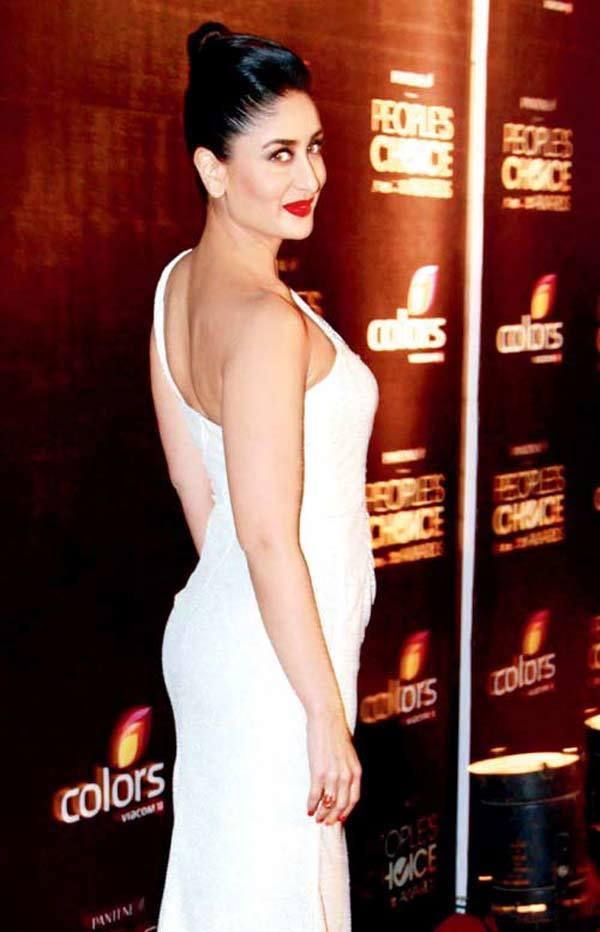 9. Lips should be lined using a lip liner, and then should be blended along with a pale shade of lipstick leaving no sharp lines.
10. Finally, MAC brow finisher is the product he recommends to get natural looking eyebrows. He says that eyebrows form the frame of the face, and thus, one should concentrate on the brows to make them look right.

Did You Know?
Mickey has created the iconic looks of several prominent actresses. Examples include Alia Bhatt's red lips in Student of the Year, Rani Mukherji's stunning makeover in Kuch Kuch Hota Hai, and Aishwarya Rai's smokey eyes in Ae Dil Hai Mushkil.
Rainy Day Makeup Tips:
On rainy days, for women who cannot avoid foundation, use M.A.C. Face and Body foundation, which is water-proof and provides long-lasting, natural coverage for face and/or body. Waterproof eye makeup like M.A.C. Powerpoint eye pencils and MAC Splashproff Lash mascara are a good investment. MAC tinted lipglosses are your safest bet for rainy days.


Quick Tip
The phrase "Less is more" is his favorite mantra. He believes that every girl should use this while they do their makeup.
Makeup is not about purchasing tons of makeup items and applying them right away. It is an art and requires a good amount of knowledge and practice. Also, it would help if you keep updated with the latest, evolving makeup trends. But we have sorted it out for you as Mickey contractor makeup tips and tricks are here to rescue you. All you need to do is buy the products that suit your unique needs and apply them by religiously following this famous makeup artist's words. So, go ahead and get started!
Frequently Asked Questions
How has Mickey Contractor's makeup style influenced the beauty industry in India and beyond?
With a career spanning four decades in Bollywood, Mickey Contractor has a keen eye and deep understanding of Indian skin tones and textures. He is an advocate of understanding one's own skin before going for a particular makeup look or blindly following social media beauty trends. He is also very skilled with no-makeup makeup looks and even advises brides to go easy on the bling on their big day. His mastery in customized makeup that fits like a second skin has led him to launch his own lines with MAC Cosmetics. Today, he is the director of makeup artistry at MAC India.
What are some of the challenges faced by Mickey Contractor when creating makeup looks for movies and photo shoots?
The first challenge Mickey faced in the industry was securing a platform as the fashion, hair, and makeup industry within Bollywood did not have men in it. The next challenge was lack of media reach. Stars back then preferred pronounced, dramatic looks whether it suited them or not. Although Mickey understood their features and wanted to experiment with something different and more suitable for them, he had to let them have their way. There was no way to prove something more subtle can be just as beautiful as there was no instant validation that social media platforms provide these days. It took him nearly twenty years to show natural-looking makeup can be just as glamorous.
How has Mickey Contractor adapted his makeup style to changing beauty trends over the years?
Mickey is a trendsetter and has a perfect grasp on fundamental and classic makeup styles. He knows any viral trend that does not adhere to the basics will die down quickly, while the classics keep making glorious comebacks. With that in mind, he has his own signature smokey eye look with dark eyeshadows and the minimal look with a splash of color that we have seen actors like Aishwarya Rai and Alia Bhatt sport in Ae Dil Hai Mushkil and Student Of The Year, respectively. He says anything can be experimented with if you have a strong foundation in makeup and beauty.
Reference: Huffington post, Peachesandblush

Delve into the magical world of makeup with the legendary artist, Mickey Contractor. Discover his secrets, techniques, and passion for enhancing beauty in this captivating video.

The following two tabs change content below.