60 Best Long Hairstyles for Black Hair
A little bit of spunk and style is all you need to give your black hair a trendy makeover.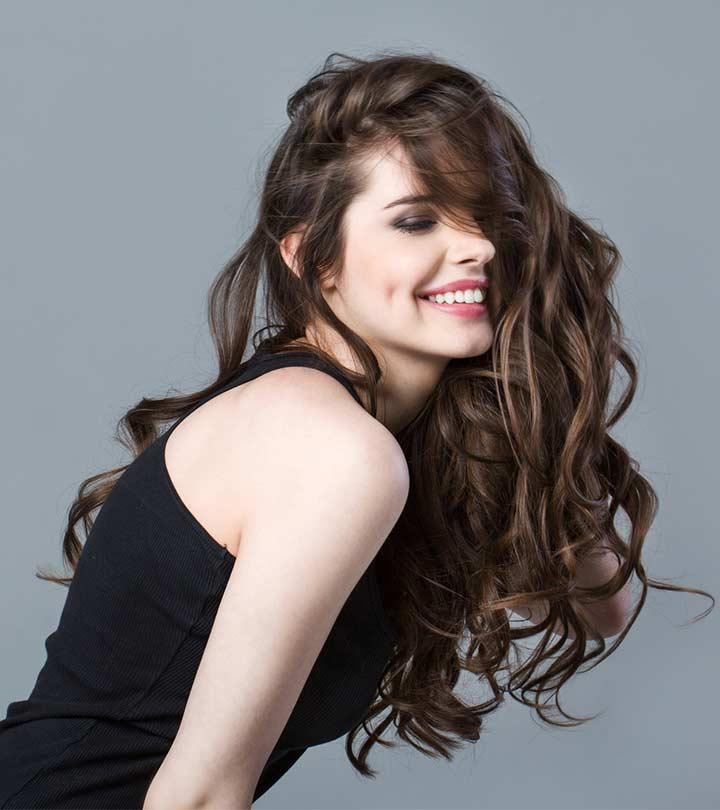 If your hair is naturally black and is now long enough to be rolled up in a bun, long hairstyles for black hair are what you need to explore now. Long hair might make you feel overwhelmed, but before you think of tying it up in a bun, here are some hairdos specially created for you. Keep scrolling for some interesting options!
1. Wavy Long Hair with Front Bangs:
Long hair is the best way to show it off. Natural waves can be displayed with open hair and glam up the style with front bangs.
2. Loose Curls:
These loose curls will look funky and stylish on long hair. A backless dress can just sex up the affair!
3. Sleek & Straight:
Sleek & Straight is one of the most common hairstyles for black women with long hair. Straight hair, keeps them healthy, eat well and protect it with a hair mask. The shine it exudes is unbeatable. Secure it with hairspray to prevent flyaways.
4. Tied Up with Messy Curls:
Tie up all the curls behind. Keep some in the front. Neat yet tender!
5. Small Perms:
Perm the long locks and then open them to bloom.
6. Big Loose Curls:
Bigger curls or those ringlets can be oh so alluring. Sexiness ups the style.
7. Sleek & Layers:
Sleek hair, yes and if you layer them, wow still wow.
8. Curls & Tops Bangs:
Here come one of the best hairstyles for long black hair. Curls and bangs go together. The bangs in the front not too heavy complement the curls on the side.
9. Dew & Mess:
Looks like morning dew rested on the tresses and the mess thus created oomph's the vogue.
10. Messy Curls:
Messy curls are one of the best black long weave hairstyles for a Saturday night out with girlfriends!
11. Single Long Pony:
The school girl pony can be so chic for the long locks.
12. Specky Bun:
The bespectacled girl can be sexy with a big messy bun. Who want to be all tight and smooth?
13. Simple Ponytail:
Tie up the long locks in a simple pony. Make sure the hair is entangled.
14. Cool & Cute:
Open the hair put a small flower and you are cute and cool at the same time!
15. Curly Bangs:
Try this hairstyle with your long tresses! It would look super curly and cute.
16. Slant Braid & Long Hair:
A braid that begins from the side of the temple and goes to the other side across the hair!
[ Read: Home Remedies For Hair Growth That Work Wonders ]
17. Long Lower Braid:
A braid tied really low can be super cool. Put it in front or let it be at the back.
18. Geisha Curls:
Style the bun like a Geisha! Sassy and attractive!
19. J-bun Style:
A tiny knot like a bun, while the rest of the hair is free. Unconventional yet trendy!
20. Jagged & Bouncy:
The layers are jagged or yeah cut zigzag, but give the bounce and fall!
21. Heavy Bang and a Side Pony Tail:
Put those bangs in front and set a pony to the side. Casual and free!
22. Outcast Hair:
Frizz, curls altogether at the back give a different and unique feel. Try them!
23. Zuzanna Hairstyle:
A half tied up hairstyle with hair open. Formal and casual!
24. Traditional Braid:
The long manes are always well tamed by a braid. Tame the mane and see the magic.
25. Fermaglio Antico:
A small J-bun in the back tied style is good for both classic and formal occasions.
26. Golden Rocked Hair:
Gold bred locks always turn out hot. If you can pull the style wear it.
27. Hot & Blonde:
The blonde shade bun if you really like it!
28. Red and Cute:
Dab the black red and sport the cute style.
29. Red & Sexy:
Go red with wavy touch and be sexy and classic.
30. Red & Dark:
The dark imaginations become red with style, and wow so attractive.
31. Curly Bun:
The curls hair and be pulled back rolled up in a bun.  Extra tender!
32. Goose & Loose:
A headband to glamorize the loose bun! Make it star studded.
33. Half Up & Half Down:
Wear a tiara or just hold the style with pins. This style suits everyone.
34. Pony Wave:
Tie up the waves into a pony. Simple yet cool!
35. Pony Braid:
Braid the pony, you create the style!
36. Bubbly Pony:
Rapunzel styles get up for long locks. Beautiful and so Disney!
37. Faux Bob:
Wrap your hair up and make people think you cut the hair. Faux bob yes, retro and fresh YES!
38. French Braid:
The braids are the best for the long manes .Tame or leave it messy they are bound to stand out. Braids are best friend of long hair.
39. Fish Braids:
Tacky yet interesting, it's awesome! Braid in the fishy style.
40. Crown Braid:
Braid the crown around the bun and yes it looks hot. Pass off as royalty and be a stunner.
41. Box Braids:
Braid all the strands of your head and get those wonderful sequences.
42. Box Knot bun:
Bun up the strands and yes you going to love it. The high knot bun is fun and classic.
43. Bouncy Blowouts:
Kate Middleton's awesome blowout layers are just beautiful. Bouncy and elegant!
44. Layers with Slight Bend:
The layer with a slight curl at the edges is just superb.
45. Uneven Bounces:
The edges are bouncy but yet uneven. The uneven rims can further play up the bounces.
46. Undone Waves:
When you back comb, the waves or just don't fidget with the already set up mess, that's the result you get.
47. Curls Volume:
The gorgeous bunch at one end, wavy and curly! The whole volume set you up.
48. Retro Waves:
The 60's touch in the waves you decide to wear, just spices up the flair.
49. Side Bangs Long wave:
The long waves are complemented with side bangs. Make them long or short.
50. Double Braid Headband:
Make double braids across the crown, merge it with a longer braid down or pack it in a bun.
51. Single Braid Headband:
The Single Braid head band when you have remarkable thick hair. Neat and tight just hold you high in authority.
52. Messy Bun:
The messed hair pulled back tight or loose.
53. Poofy Waves:
Puff up at the crown and let the waves flow.
54. Fringes and Layers:
Have fringes cut at the front and layers at the back. Sexy and punk!
55. Voluminous Up do:
The bun at the top boasts of your hair volume. Shock with style!
56. Fresh & Retro chic:
Retro in taste, yet fresh to the core. Spice up by running your imagination wild and creative.
57. Curls & Bangs:
The bangs along with curls, makes you go soft and tender. Yes sometimes younger.
58. Rolled Affair:
Roll up the long hair and fuse it into the Pony. Cut the hair! Na..! Curled and twirled yes.
59. Spiral Pony:
Do the spirals bind on the pony! Bronze Age style with modern tweak.
60.  Band the Locks:
Just put a simple hair band and leave the long locks open. A 90's thing is back? Oh yes!
Black long hair is a sign of healthy tresses and should be shown off. From buns to loose curls and waves, there are many long hairstyles to flaunt your long dark tresses. If you have type 4 hair (curly and coily), try the recommended black hairstyles for long hair, such as a weaved voluminous updo. And you can use any of these hairstyles for various occasions such as business meetings, casual outings, formal events, or parties. So, scroll up, pick out your top 10 favorite hairstyles from this list and try them out on your lovely dark locks. Also, you can accessorize your hairdo with decorative clips, pins, beads, and other hair accessories.
The following two tabs change content below.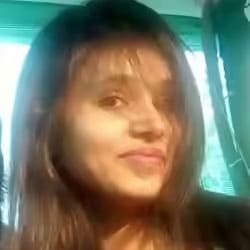 Jyotsana Rao is an engineering graduate from NIT, Nagpur, who discovered her love for writing during her undergraduate days. She...
more