10 Formal Curly Everyday Hairstyles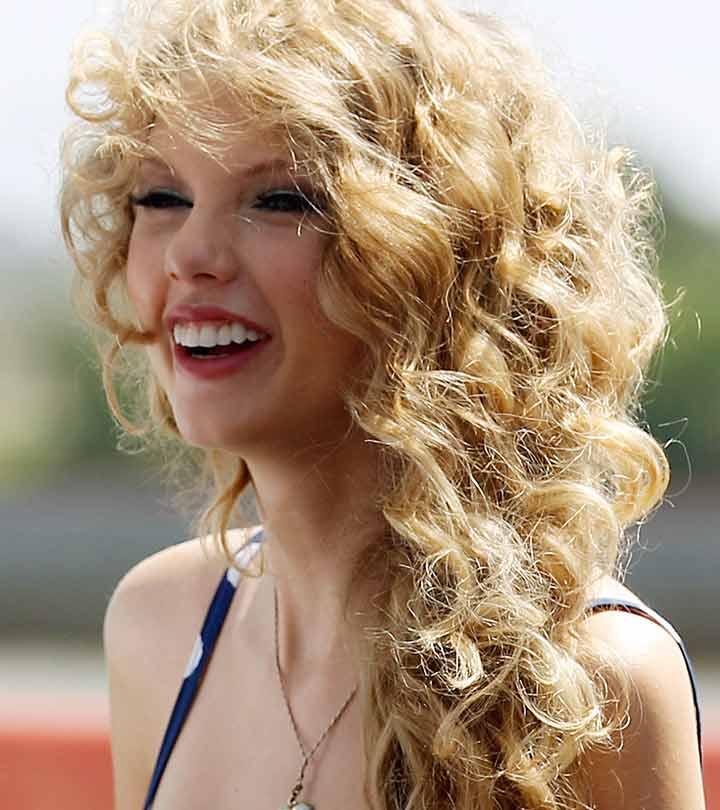 Formal curly hairstyles are in need all the time for an office goer. It becomes especially important to sport a good hairstyle when it comes to office parties or formal meetings or gatherings.
They are lots of formal curly hairstyles that you can choose from. No matter what hair length you have, a hairstyle for curly hair can make you look gorgeous. Needless to say, you can't do them without a curler. Here are 10 Formal and beautiful hairstyles for curly hair for your inspiration.
1. Simple Big End Curls:
Some loose big curls with your big barrel curler can give you a perfect look for a formal evening party. Loose long bangs can go pretty well with this hairstyle. A classic and sassy look for that perfect formal get-together. This is one among the good hairstyles for curly hair.
2. Miss Curly Bob:
Do you have a short curly bob hairstyle? Pep it up with curls. Curl up hairs from tbe top. Add some strong hold hairspray to keep them in place. The hairstyle is a sure stand out.
3. Back Tied Messy Curly Hairstyle:
Who said a messy look can't be the look for a formal party? . Give loose curls to your hair. Preferably unwashed hair can be good for messy hairstyles. Leave some sections at the front and take the rest back to tie it into a low rung pony tail. This one of the all the cute hairstyles for curly hair has the ability to give a cute yet sexy look!
4. Classic Inward Crunched up Curls:
Inward curls isa totally classic look for a medium bob. A bit retro but this hairstyle lasted for generations with minor changes. This change can be the touch of curly crunched up hair. Try this and turn heads at a formal party.
5. Loose Curly Bob Hairstyle:
This can be a jazzed up look for a formal party. Start up with a back brushed hair. Add some curls of your medium length bob from crown and from sides till their ends. Use a hair setting spray to hold them in place.
6. Bouffant top with Lustrous side curls:
A bouffant top and hair dragged on to side, pinned up and made into curls can be a great look for a formal occassion.Try this on. You can use some hair serum before styling to give that shiny appearance to your hair.
7. Curly Back Tied Hair with Front Bangs:
Start on dry hair with some teasing at the back. Tie up the bunch of hair at the teased end in a ponytail. Take a barrel curler and curl up the loose ends from the tip of the pony to their ends. Sweep any bangs that you may be having to a side. Use a shiny hair serum on the bangs for that shiny look.
8. Back Tied Curly Bun:
If you want hairstyle for medium length hair, then this can be a show-stopper look for a formal party. Curl from the crown till the ends. Take the sections at the back and use some hair pins to secure them tightly. Loosely crunch it up into a bun. If you have any bangs, avoid curling them up. Just side sweep them.
9. Low Hung Back tied Curly Pony Tail:
If you think ponytails are the classic look for a formal get-together, then try this look out. Very easy to do and if you have front bangs, then they add even more glam to the look.
10. Teased Back Tied Curly Ponytail:
If you are looking for a sweet girly formal look, then try this formal yet prom night look for your hair. Start on clean hair. Tease the crown a bit, use a strong hold spray and repeat this process. Make a high pony. Curl up the loose sections. Use some floral pins to tie your curled up hair at your back. Finish with some hair serum or hair gel to tame down the frizzy tresses here and there.
Here is an easy video tutorial on how to do Formal curly hairstyles.
The following two tabs change content below.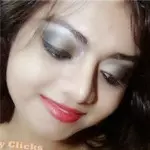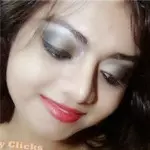 Zinnia
I love makeup,dance,dressing up,singing,writing ,acting (stage drama),eating and nail arts. I live life to the fullest and enjoy every moment as it comes.