50 Hairstyles That Take Less Than 10 Minutes To Style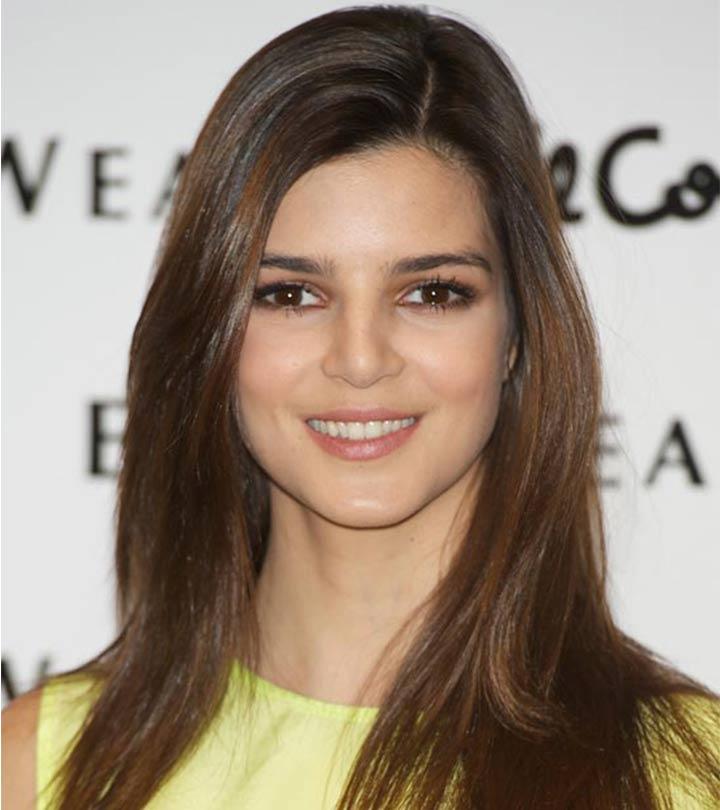 Do you always find it tough to manage your hair and look stylish, when it comes to attending a get together or a casual party after a last minute call? Fret not. We can help you set your hair in just 10 minutes without compromising with your glam factor. Surprised?
Here are 50 gorgeous and easy 10 Minute Hairstyles for you to check out and learn the tricks:
1. Middle-Parted Straight Layers:
Nothing is easier than styling straight layered hair. Just part it to the middle and brush it down. It should frame your facial structure and hug your shoulders lovingly.
2. Side-Parted Layered Waves:
Creating such subtle waves on hair needs minimal time! And if you are blessed with natural wavy hair, simply add extra shine to it by applying a serum, side-part it and let the layers cascade your shoulders.
3. Center-Parted Waves With Spiral Ends:
Wearing this hairstyle is absolutely easy and fun. You need to part your hair to the center and curl up the ends of with a large barrel curling iron so that beautiful spirals are formed.
[ Read: 28 Top Hairstyles for 2012 and 2013 ]
4. Semi-High Spiral Ponytail:
This simple semi-high ponytail is also very less time-consuming. Apply mousse to your hair for additional body, make the pony at the center-back position and create the spiral shape by using a big barrel iron.
5. Messy Low Ponytail:
Give this messy pony a shot, when you are in a hurry. Gather all your layered hair at the nape of your neck and secure them with an elastic band. Apply hairspray generously to maintain that messy look.
6. Bohemian Braided Head Chain:
We can't help but fall in love each time we see this easy Boho hairstyle. Leave your middle-parted waves loose. Then, create a thin front braid starting from your part, wrap it around your head like a head chain and secure it near its starting point. Super chic!
7. Sleek Embellished Ponytail:
Believe us, this beautiful ponytail will consume less than 10 minutes of your busy schedule. Section off your top hair and make a semi-high pony with the remaining tresses. Now, brush the top section back and secure it into the pony with another elastic band. Use a crystal hairclip for embellishment.
8. Thick Low Side Plait With Hair Wrap:
A plait might look complicated, but it actually isn't. Turn your side-parted locks into a low side pony. Then, braid it up and wrap up with hair. Widen the braid by pulling it a little and spritz hairspray for added texture.
9. Short Chopped and Feathered Bob:
Short chopped bob is all in rage these days. You can make it look even better by getting it feathered in the outward direction. But the best thing about this haircut is that it needs no styling at all. Just apply mousse liberally and you are done.
10. High Curly Ponytail With Hair Wrap:
Start with applying a good serum all over your hair for shine and smoothness. Now, turn it into a ponytail at your crown, wrap with hair and curl its ends slightly with a medium-barrel iron.
11. Voluminous Loose Curls:
Loose voluptuous curls are the most viable option for looking dazzling in less than 10 minutes. Side-part your layered locks and apply mousse for extra volume at the roots. Now, curl up the ends of the layers randomly. So simple!
12. Gorgeous Side-Swept Curls:
Here is another way to boost your glam quotient in just 5 minutes, while keeping your hair loose. Part it deeply to one side, curl up its ends and gather the curls to the opposite side of the part. Then, apply serum to the long smooth side-swept curl and make it look stunning.
13. Hair-Wrapped Topknot Bun With Textured Ends:
Make a tight topknot bun at the top of your head and wrap it up with a wide section of hair. Finally, add texture to the end part of the hair wrap by applying a strong hold hair gel.
14. High Wavy Ponytail With Pompadour:
If you think that creating a pompadour is very much time-consuming, you are totally wrong. All you need to do is tease the top-front hair, smoothen it by brushing up the upper section and secure it at your crown with bobby pins. At last, make a high ponytail with all your wavy hair together.
15. High Twisted Donut Bun:
Apply lots of serum all over your hair so that it looks a smooth and glossy. Now, pull it tightly at the back and twist it up into a small high donut bun right at your crown. It should not take more than 5 minutes.
16. Hair-Wrapped Side Ponytail With Side Sweep:
This low side ponytail can be created in as less as 5 minutes. Part your hair to one side and sweep it lightly to the other. Now, secure all the locks at the nape of the neck with an elastic band and wrap it with a thin section of hair. Finally, spritz hairspray to avoid flyaways.
w
17. Side-Parted Waves With Tucked-Behind Side:
Keep a nice hair clip handy and you can look this stylish in less than 10 minutes. Create an off-center part and curl up the larger section of hair lightly with a big barrel curling iron. Tuck the other section behind your ear and secure it with the clip.
18. Casual Twisted Bun With Puffy Crown:
It is a casual bun to amp up your natural beauty without wasting your time too much. Apply serum to your hair for extra shine and volumize the crown area by teasing it up. Now, create a semi-high twisted bun and let it ends remain free.
19. Side Curls With Twisted Side Sweep:
Well, you have already seen how gorgeous side curls can turn you fab from drab in no time. But here, the style has been tweaked a little. Just twist up the side sweep and secure it at the back of your head with bobby pins.
20. Messy Side Braid With Hair Wrap:
Part your long hair to one side and gather it to the other side. Now, braid it up loosely starting from the upper back side of your head and wrap with hair. Widen the braid a little and let a few loose strands embrace your face adoringly.
21. Textured Curls With Side Braid:
Side-part your hair and curl up the larger section with a large barrel curling iron. Braid up the smaller segment and secure it at the back. Finally, use hairspray to add texture and avoid flyaways. A less time-consuming way to look elegant!
[ Read: 50 Most Popular Hairstyle Video Tutorials Ever ]
22. Long Segmented Ponytail:
When there is no time for styling, this segmented ponytail can be your savior. Sweep the hair at both sides and make a low ponytail at the base of the neck. Now, divide your long pony into several sections by using elastic bands at equal distances.
23. Tousled Side Braid With Fringes and Side Bang:
A tousled braid can not only enhance your feminine charm, but it can also save your time considerably. Here, the long wavy hair is gathered and braided up loosely, while the front fringes are left loose and the side bang is curled up to some extent.
24. Thick Hair-Wrapped Ponytail With Outward Curls:
This is one of the easiest 5 to 10 minute hairstyles for school that can make you look attractive. Apply mousse all over your thick hair and turn it into a semi-high pony. Now, wrap it with another section of hair and curl up its ends in an outward direction.
25. High Side Pony With Hair Wrap and Fringes:
This high side ponytail can alter your everyday look completely and that too in a very less time. Section off the front fringes and gather rest of the hair at one side of your crown. Secure it with an elastic band and wrap with a thin section of hair. Finally, create subtle waves on the loose locks of your ponytail.
26. Smooth Tucked-In Bob With Side Part:
Keep it sweet and simple with this 5 minute hairstyle. Side-part your shoulder-length bob and curl its ends slightly to create a tucked-in effect. Now, apply a strong hold hair gel to smoothen up the entire hair and keep the style in place.
27. High Top Ponytail on Smooth Straight Hair:
Smoothen up your long straight hair with mousse or serum. Then, pull the hair high up on the top tightly and secure it with an elastic band. You can beautify it even more with a thin hair wrap.
28. Low Twisted Bun With Smooth Finish:
This no-fuss bun hairstyle will take only 2 minutes of your busy schedule. Make your hair smooth with the application of a serum. Then, pull it at the nape of your neck and twist up into a small cute bun.
29. Soft Curls With Side-Swept Bang and Headband:
Add soft curls to your medium-length hair and leave it loose. Now, sweep up the front bang to one side and put on a nice headband. You are ready in less than 10 minutes!
30. Hair-Wrapped Wavy Pony With Puffy Crown and Side Bangs:
This simple ponytail can give your naturally wavy hair a wonderful look. Keep the short front layers loose at both sides, add volume to the crown by teasing it up and create a regular pony wrapped by hair.
31. Slicked-Back Straight and Loose Hair:
Want to look smart and sensational with minimum styling? Follow this slicked-back approach in which the long wavy hair is brushed back and given a wet look by applying lots of pomade or hair wax. You are all set to rock the party in just 2 minutes.
32. Long Wavy Hair With Twisted Sides:
If you have long and naturally wavy hair, this one minute hairstyle would be the easiest hairstyle for you to try. Part it to the center and let it flow down your shoulders. Now, twist up two thin sections from the front and secure them at the back with bobby pins.
33. Messy Layers With Zigzag Part and Puffy Crown:
No, you don't need the help of a stylist to achieve this ultra-sexy look. Just create a zigzag part, tease up the crown and give the whole hair a messy finish. You have just styled up your hair perfectly and that too in 5 minutes!
[ Read: 50 Latest Hair Trends ]
34. Side Waves With Rolled Back Top:
Gather all your tresses to one side of your head and create beautiful waves on them. Now, tease the top-front section and roll it back gently. Hot and charming!
35. Medium-Length Bob With Dramatic Curls and Side Sweep:
From workplace fashion to retro-themed party, this side-parted bob is just perfectly suitable for all. And the best thing about this hairstyle is that it can be achieved in less than 10 minutes. Add large curls to the ends of the bob and add texture with hair gel and hairspray. Voila!
36. Long Braided Pigtails With Puff:
Braided pigtails are extremely easy to wear and needs very less time too. Here, the top hair is teased and rolled back in order to add a touch of uniqueness to the hairstyle.
37. Middle-Parted Low Bun With Slicked Sides:
Middle-part your hair neatly and create a solid low bun by pulling it back at the nape of your neck. Now, apply hair wax to the top hair liberally in order to give it a smooth wet look.
38. Half Up Bun With Fringes and Curls:
A half hairdo is always considered as a time-saving way of styling. Let the long fringes rest on your forehead first. Now, make a fluffy high bun at your crown and leave rest of your hair loose. Finally, add soft curls to the ends of the loose hair.
39. Side Twisted Topknot With Messy Finish:
Just like a typical precise topknot, this messy version also needs minimal time. Pull all your hair high up at one side of the top and twist it up into a loose topknot. Quite different, isn't it?
40. High Ponytail With Messy Top and Flared Bottom:
This exclusive ponytail needs neither too much time nor too much effort. Apply mousse to the top-front hair and turn it into a high ponytail at your crown. Now, create random inward and outward curls at the ends of your pony to get a flared effect and look differently beautiful.
41. Simple Low Side Bun With Side-Swept Bang:
Deep side-part your hair and tease the crown to add volume to it. Then, sweep up the hair to the other side of the part and come up with a low side bun. A few loose strands will add a touch of elegance to the whole look. A true time-saver – we must say.
42. Folded Semi-High Bun With Pretty Pompadour:
Create a pretty pompadour by teasing and brushing up the hair at front. Secure it at the crown with bobby pins. Now, take all your hair together and fold it nicely into a semi-high bun. Spritz hairspray to keep the style intact for long.
43. Textured Waves With Braided Headband:
Side part your natural waves and add texture to them by applying hairspray generously. Now, braid up a certain section and use it as a headband to give your style quotient a significant boost. And yes, the entire task will need you to invest less than 10 minutes.
44. Pigtail Buns With Side Sweep:
The light pink shade is not the one and only specialty of this hairstyle. The messy pigtail buns can also help you stand out from the crowd. All you need to do is side-part your hair, create two buns at two sides of your head and organize the side sweep tidily.
45. Loose Waves With Hairline Braid:
Here is another extremely easy hairstyle that can be created only in 5 minutes. Add volume to your crown and leave the natural smooth waves loose. Now, braid up the hair along your hairline and secure it at the back. You are done!
46. Loose Puffy Hair With Twisted and Pinned Side:
Start with creating a small side part in your straight smooth hair and volumize the top section nicely. Now, twist up the locks at one side, fold it as you wish and pin it at the back. Easy and innovative!
47. Sleek Half-n-Half Hairstyle:
When it comes to flaunting an amazing hairstyle in less than 10 minutes, this half-braid half-pony can be a great choice. Make a tight braid up to the nape of your neck and turn it into a low ponytail by securing it there with an elastic band. Lastly, adorn it with a pretty hair accessory.
48. Simple Loose Hair With Inward Curls:
Add extra body to your hair by applying mousse to the roots. Now, curl up the ends in inward direction by using a medium-barrel curling iron and texturize them by sprtizing hairspray. One of the best ways to save time during hairstyling, right!
49. Highly Twisted Hairdo With Puffy Crown:
Puff up your crown. Take both sides together and twist it up. Also, twist up the hair of the lower section of the head. Now, secure both twists at the back together to create a nice hairdo.
50. Short Slicked-Back Hair With Texture:
Finally, here is the easiest as well as the most time-saving hairstyle that can give you a truly outstanding look. Back comb the top-front hair of your short bob and roll it back gently. Add lots of hair wax to give texture to the entire hair and complete your look. Hope you liked these beautiful and cute 10 minute hairstyles. Do not forget to share your valuable comments below.
Recommended Articles:
The following two tabs change content below.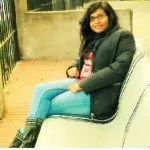 Latest posts by Anamika M (see all)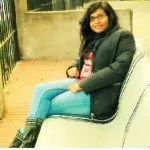 Anamika M
hey hi, Anamika here. An indenpendent and nature lover. Writing is my hobby and my first love.It is a big stress buster. I love dining out and exploring new places as it gives me a kind of adrenalin rush. I find solace in spirituality. Please give you valuable feedback. Stay blessed!!