21 Luscious Long Bobs Styling Ideas To Inspire You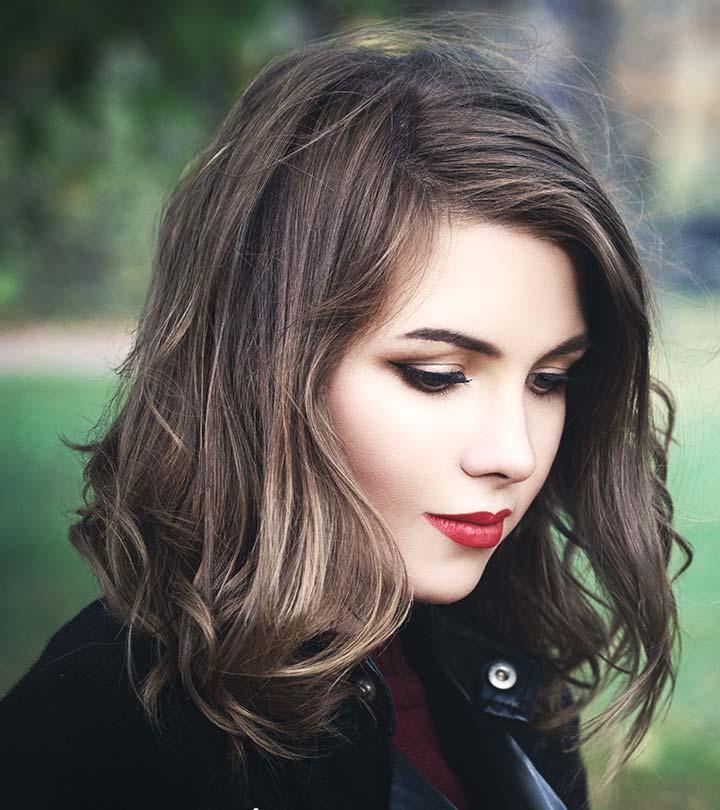 Gone are the days of long tresses that flow down your back and fly in the wind. As summer rolls around, the thought of your long hair making your face and neck sweat is simply unbearable. But the thought of chopping off all your hair does not appeal to you either. So, what's that perfect middle ground, you ask? That perfect haircut that doesn't require you to cut off your long tresses completely? The answer is simple – long bob. A long bob just about grazes your shoulders and is super elegant. It can be styled straight, in curls, or in waves and still manages to look great. This makes it perfect for college students and working women who are hard-pressed for time when getting ready in the morning. Which is precisely why we have compiled our top 21 ways to style this gorgeous haircut! So, let's jump right into it…
21 Gorgeous Styling Ideas For Your Beautiful Long Bob
1. Side Parted Long Bob
When it comes to all things fashion and style, there's a certain beauty in keeping things simple. This straight cut long bob proves exactly that point. It also goes to show just how far a wash and blowdry can take you in looking like a million bucks. Part your hair deeply on one side to make your hair look more voluminous and finish off the look.
2. Curly Long Bob
Long bobs can be a tricky affair for curly haired ladies because their hair runs the risk of looking like a giant floof when cut short. The key here is to get your hair cut in layers so that it falls a little flat and allows your curls to open up and look more defined. Needless to say, long bobs on curly hair look absolutely stunning.
3. Texturized Angled Long Bob
Angled bobs have been all the rage in recent years (thanks to Rihanna) and it looks like they are going to stick around a little longer. Take the glam quotient of your long bob up another notch by going for a gorgeous chocolate brown and blonde sombre color look. Spritz on some texturizing spray and step out like the diva that you are.
4. Beachy Waves Long Bob
Summer's right around the corner and you know what that means – it's time to get your style beach ready! And a big part of that is, of course, your hair. Go for this chic platinum blonde long bob and style it in some loose beachy waves before you head out into the sun.
5. Rounded Edges Long Bob
If you're going for that innocent school girl look, here's a style that will suit your taste perfectly. Try out this straight cut long bob and blowdry it with a round brush to round out the ends. Add a touch of blonde at the ends to add some oomph to your look.
6. Super Long Bob
You know that awkward in-between stage that your hair goes through when you're trying to grow out a bob? Well, you can skip that stage altogether by going for a long bob that is on the longer side to begin with. Get your bob cut just a smidge below your shoulders and deck it up with some balayage highlights to finish this gorgeous look.
7. Edgy Ombre Long Bob
Wanna look like a preppy and chic East Coast college girl who has all her shit together? Then, boy, do we have a look for you! Get your hair cut in a shaggy long bob and ombre its ends blonde to brighten up your look. Style your hair in some texturized waves and part it on one side to complete your edgy look.
8. Blunt Ended Long Bob
Gone are the days when women made sure that their ends were cut so that they looked naturally blended. A bold look that is all the rage these days is super blunt cut edges. Get the ends of your long bob cut in this manner and go for a poker straight style to look like a total badass.
9. Highlighted Long Bob
Sometimes (most of the times) it just takes one simple little thing to transform your otherwise boring look completely into something truly stylish. Highlights are one of those things. Just highlight your dark brown long bob with a golden blonde shade and style it in some loose curls to go for a cute and flirty look.
10. Sombre Long Bob
What do you get when you combine two gorgeous hair trends? A thing of beauty, of course! Go for a subtle sombre with a light brown shade at the roots of your long bob and honey blonde at the ends to create a super bright hair look. Some super voluminous waves parted down the middle will complement this cut and color perfectly.
11. Silver Gray Long Bob
Go a little foxy and daring with your style and opt for an unconventional hair color. This silver gray long bob is bound to make you look like a gorgeous and magical pixie that lights up everyone's life. Go for a flicked out ends style to add some movement to this beautiful look.
12. Side Pinned Long Bob
If you're not following every style move that supermodel Cara Delevingne makes then what are you even doing with your life? This side pinned wavy long bob style turns her into a total old Hollywood glam diva in the most elegant way possible.
13. Shaggy Brunette Long Bob
If you're a rock chic girl in a hard rock world then here's a style you definitely need to try out. This layered long bob done up in a gorgeous dusty brown shade is what dreams are made of. Part it down the middle and go to town with your bottle of texturizing spray to rock this look.
14. Lion's Mane Long Bob
You're sure to hear Katy Perry roar (see what I did there?) with this hair look inspired by a lion's mane. Styled with the help of oodles of volumizing mousse and texturizing spray, her platinum long bob has been made to look like a glorious lion's mane with tons of volume added to the sides.
15. Long Bob With Wispy Bangs
Now, here's a pretty hair look that is sure to make you the belle of the ball! Kerry Washington looks breathtakingly stunning in this long bob styled in curls swept away from her face. The straight cut wispy bangs in the front make the whole style look even more adorable.
16. Long Bob With Side Swept Bangs
Emma Stone is one of those mysteriously blessed people who can rock literally any hair cut and color. So, it's no surprise that she's absolutely slaying in this long bob style. She has gone for a straight cut bob with blunt ends and complemented it with some long side swept bangs to create this elegant hair look.
17. Poker Straight Long Bob
Gwyneth Paltrow is absolutely nailing that femme fatale look with this haircut. Her platinum blonde mane is gorgeous as it is. But, pair it with a razor cut long bob and you've got yourself a super trendy hair look. Style this lob in a poker straight manner and part it down the middle to make it look super edgy and cool.
18. Asymmetrical Long Bob
Feeling adventurous and want to try out something new with your hair? Then this is a style that is basically calling out to you! An asymmetrical long bob is exactly the kind of hair look that will make people sit up and notice you. Color it in a fiery auburn hue to up the ante of this look.
19. Subtly Angled Long Bob
If dramatically angled lobs are not your thing, here's a simpler style that you'll absolutely love. Go for just a subtle angle on your long bob and style it straight to perfect that adorable girl-next-door look. And the beauty of this particular cut is that it looks gorgeous in any hair color.
20. Retro Long Bob
Retro hair looks have a charm of their own that cannot be recreated by any modern day hair trends. Take this look, for instance. This long bob has been styled in rounded curls at the ends to create this 1950s inspired hair look that is oh-so-cute!
21. Choppy Bangs Long Bob
The "straight out of bed" look has been the rage for quite a while now – and why wouldn't it? It makes you look sexy as hell! This shaggy long bob has been made even more seductive by adding choppy bangs and spritzing on oodles of texturizing spray.
Getting your hair cut into a long bob is the easy part. It's maintaining it that's the real challenge. But fear not! Because we're here to help you with exactly that.
How To Maintain Your Long Bob
You don't really need to alter your hair washing schedule drastically. Regardless of what length your hair is, ideally you should not wash your hair more than twice or thrice or week as frequent washing strips it of its natural oils and leaves it dry.
Avoid using a hair brush as it can frizz up your hair and make your long bob look like a giant floof. You could use a wide toothed comb or simply run your fingers through your hair to sculpt and style it the way you want.
Use dry shampoo between washes to add volume to your hair. However, make sure you apply it at night as this will prevent the dry shampoo settling on top of your hair in white patches. It will also get absorbed much better through the night and give your hair that blowdried effect.
Though I normally would not recommend applying heat, it is actually a good idea to do so to maintain the look of your long bob. Simply run a flat iron through your hair to smoothen it down and bring out its look right before you head out.
If you intend on keeping your long bob look for a long period of time, be ready to head to your hairdresser every 4 to 6 weeks to maintain its length and shape.
Though a long bob requires a tad bit of maintenance, trust me when I say that the effort is well worth the look you get at the end. Comment below if you have any more questions regarding this gorgeous style and do let us know which of the styles listed above were your favorites!
The following two tabs change content below.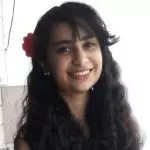 Latest posts by Arshiya Syeda (see all)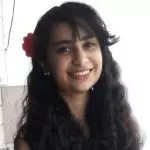 Arshiya Syeda
Arshiya Syeda is an editor and certified counselor. Ever the lover of the written word, she served on the editorial boards of her school and college newsletters. Writing articles on hairstyles, hair care, and nutrition helped her combine her love for reading, writing, and research. As an editor, she helps her team members deliver polished and meticulously researched content. Arshiya is fluent in English, Urdu, and Hindi and aims to become a multilinguist by learning German and teaching herself American Sign Language (ASL).