19 Most Popular Bob Hairstyles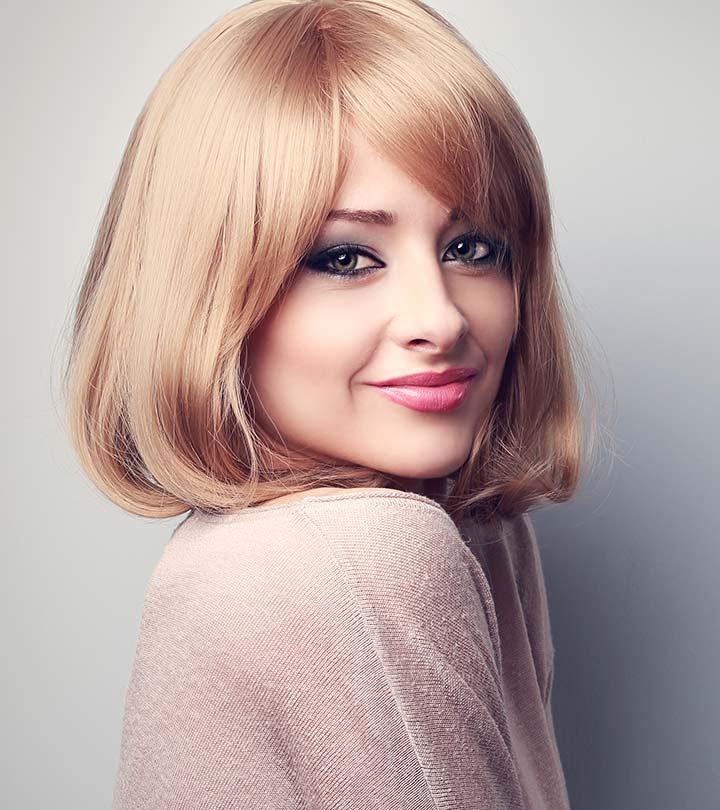 Bobs have always been quite the hot favourite among celebrities and runway stars! We have seen lots of celebs in recent times sporting different forms of bob cut hairstyles. Sometimes Gwyneth Paltrow sports a sleek look where as Jennifer Aniston gives that look a twist of the comb into a zigzag parting. Rose Byrne is also seen to play with the way her bob looks from time to time. Sometimes she sports a normal bob while sometimes she plays it up with a side sectioning.
Curls are also now incorporated into different bob hairstyles. So they are not that traditionally tasteless either. So if you are not feeling like going for conservative bob culture, add a twist in the tale. To further help you decide on the different and popular bob haircuts and styles which can make you look worth a million dollars, we are putting forward our selected 19 best of the best Bob hairstyles sported by our favourite celebs.Take a closer look, choose a style and sport it today!
1. Rose Byrne's Parted Blunt End Bob:
This side parted Bob look with some blunt ends and front blunt fringes can be a hot party hairstyle. Team it up like she does, with heavy long earrings.
2. Ashley Simpson's Graduated Bob:
This graduated bob hairstyle can be the talk of the town. Boyish yet quite flamboyant. Try this on and grab all the compliments.
3. Frankie Sandford's Cute Feather Pixie:
This cute pixie haircut can be a show of a million dollars. You just need to be confident enough to carry it.
4. Scarlett Johansson's Asymmetrical Choppy Bob Cut:
You don't need to be the Black Widow of The Avengers to sport this cool look. You just need to be daring enough to sport it.
5. Katie Holmes Classic Bob:
This is cute and the perfect traditional bob cut. If you are a perfectionist and don't like experiments, go for this one. This has been a hot favourtie for years now and the trends say it will remain amongst the most favoured of bob hairstyles 2013
[Read:Latest Bob Hairstyles ]
6. Mila Jovovich's Curly Short Cropped Bob:
If you have sharp long face like her, try this curly Short cropped bob hairstyle. It will make you look very sophisticated and stylish.
7. Rihanna's Side Swept Big curly Bob:
She is always the talk of the town with her new trendy hairstyles. In this one, she sports a lovely big curly bob which is made absolutely perfect with its big end curls. Feeling like giving it a try?
8. Rihanna's Short Cropped Asymmetrical Hairstyle:
Here is she again, sporting yet another cool bob hairstyle. Do you have the confidence to try this one? This is a short cropped boyish look, yet quite jazzed up by the front long bangs which have been further curled up.
9. Gwyneth Paltrow's Sleek Choppy Neck Length Bob:
Not a fan of jazzed up bobs? Try this sleek choppy bob look which gives you length and style both.
10. Victoria Beckham's Graduated Choppy Bob:
She is known for her sophisticated styles. Here she sports a choppy bob which looks rather smart and trendy is one of the most popular bob hairstyles ever. Get this look where sections of hair are chopped off in a graduated way from short at the rear to long at the front.
11. Nicole Richie's Short Wavy Bob:
The wavier texture in this hairstyle is the highlight and adds the needed flair. The length is maintained slightly above the chin and the wispy layers create the desired softness. This short wavy bob suits all face shapes other than pear shaped face. This pretty wavy style is perfect for girls with slight curls who do not need bangs.
12. Kylie Jenner's Blunt End Bob:
In this blunt end bob style, the sleek side angles towards the face, and the front ends fall slightly past the chin. The thick bangs on the front that fall just above the eyes impart a beautiful and mysterious look. If you have thick hair, this blunt end bob style will make you look amazingly stunning.
13. Taylor Swift's Spunky Bob:
The faux bob hairstyle is a cool hairstyle that has become increasingly popular. This hairstyle is best suited for those who do not wish to chop off their long locks completely but still want to sport short bobs. This simple yet sexy look will surely make heads turn.
14. Kelly Osbourne's Big Curly Bob:
If you love your curls and can't do with it, this bob style is all you need. The style is a pleasant variation to the vintage bob hairstyle and is a rave among girls. The big curls in this style will give you a youthful and fresh look. The face framing curls can rock all face shapes.
[ Read: Curly Bob Hairstyles To Inspire You ]
 15. Jenny McCarthy's Choppy Neck Length Bob:
This choppy neck length bob is undoubtedly the head-turning style that maintains the basic bob style of centered part and even length. The length in this bob style is maintained slightly below the chin and above your shoulders. This symmetrical style works best for square and round face shapes.
16. Thandie Newton's Long Bob:
If cutting your bangs too short is not on your mind, and you still desire to flaunt bobs, this style is best for you. Long bobs are the exciting and new hairstyle that can make you look sassy effortlessly. Long bobs are better known as Lob, goes well with all face shapes.
17. Heidi Klum'S Shoulder Length Bob Hairstyle:
If you do not want to experiment with extremely short hair then this is the hairstyle for you. In this picture, Heidi looks amazing with her shoulder length bob and side swept bands .This bob hairstyle is making her look so young. So for all you ladies who do not want to cut their hair and yet look young then this bob hairstyle is best and the side swept bangs defines her face.
 18. Selena Gomez Shoulder Length With Straight Bangs Hairstyle:
Selena Gomez in this hairstyle looks classy yet fun loving! This hairstyle is perfect for younger women. The straight bang enhances the look of the overall hairstyle.
19. Anne Hathaway's Bob
Anne Hathaway was spotted with this cute bob! In this hairstyle, she keeps her hair at chin length with side bangs. This length helps to define her hairstyles for diamond shape face and gives her an innocent look and that is simply adorable.
These celebrity hairstyles are sure the perfect inspiration if you are getting tired of the same old look. They make you look effortlessly cool, easier to maintain and will make you look sophisticated. Try on these different bob haircut styles donned up by the celebs and look worth a million dollars. So, what's holding you back, get the hairstyle now!
Recommended Articles:
The following two tabs change content below.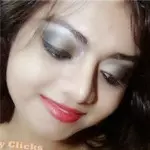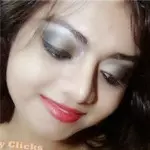 Zinnia
I love makeup,dance,dressing up,singing,writing ,acting (stage drama),eating and nail arts. I live life to the fullest and enjoy every moment as it comes.