11 Amazing Puff Ponytail Hairstyles That You Should Must Try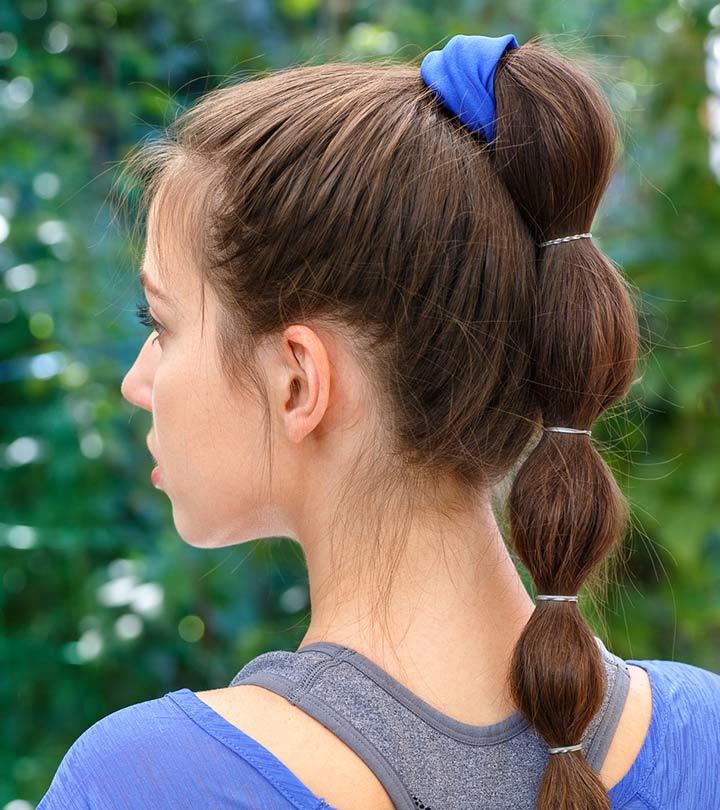 It is undeniable that you can never go wrong with a ponytail hairstyle. It is easy to create, and there are many different types of ponytails that can make you look gorgeous! One of the most interesting and loved hairstyles is the puff pony hairstyle. Apart from the messy pony or the sleek one, these pony hairstyles are trendy, too. All you need to do is take a teasing comb and tease the crown section of your hair. Or, if you do not want to stress your hair by teasing it, you can also do a bump-it insertion and achieve the look.
The best part about these hairstyles is that you can create them within the comfort of your home; you do not need a professional hairstylist for them. What's more? This hairstyle is extremely versatile, and you can take inspo from some celebrities to create a head-turner look. To help you get a gorgeous puff ponytail, we show you some easy options below. So go ahead, scroll through the article, and get started. It is time for you to flaunt some fabulous hairstyles effortlessly!
11 Puff Pony Hairstyles For You
Here are 11 puff ponytail hairstyles for you to try out. #1 is definitely going to make your day!
11. The Victorian Touch
If you are not handy with teasing and bump it approach, visit a stylist and get the desired look.
10. Knotted Puffed Low Pony
Even knots in a low ponytail are one of the best messy hairstyles. It is simple and gives a unique appeal.
9. Simple But Elegant Puffed Up Pony
A low pony with side sectioning and simultaneous tying is an easy to get look.
8. Puffed Clean Pony
This style below has a clean side and puffed crown. To avoid teasing, you could put a small bump to the crown.
7. Messy Puffed Up Low Pony
if you have long hair, create a style statement with this messy look.
6. Crunched Up Puffy Pony
A sexy Red Carpet look, tease a little bit on the front and set wavy curls for the tail.
5. Bouffant Crown with Short Front Bangs
An eye-catching hairstyle, bump it and tease a bit on the crown and you are all set and ready.
4. Bumped Up Pony
A bumped up back set clean with a hair band completes the look.
3. Messy Puffed Up Pony
Like messy looks – Try this low tied messy ponytail with puff and some front bangs. You can experiment a bit by getting a crimped look.
2. Teased Clean Pony
A bouffant front section with a clean tidy pony is good for all occasions. A red carpet favourite, this hairstyle has its own sweet appeal.
1. Tease the Crowns and Keep the Sides Clean:
Did you know that the high coiffure, now known as the puff, was a big deal in the 18th century? And the ponytail may have its origins in ancient Greece! It seems about right that someone decided to pair these two extravagant hairstyles together. With the 11 hairstyles mentioned above, you can try out these puff ponytail hairstyles and see which one you like best, from messy to neat and high puff ponytails. You can style your tresses in these looks for formal events like weddings or casual events like a date or even a business meeting.
How To Do The Perfect Knotted Ponytail Hairstyle - Tutorial & Tips
The following two tabs change content below.