10 Surprising Side Effects Of Corn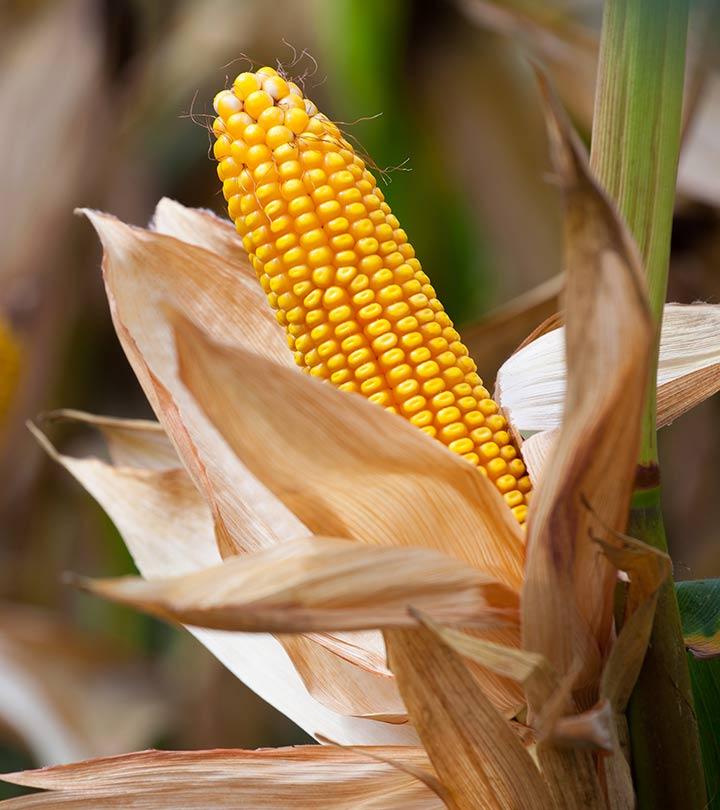 What can go wrong with corn? They are tasty, they have versatile usages, they are nutritious—what else is there to know? Do you want to know about the potential side effects of corn?
The pretty corn needs no introduction. But one misconception that many of us still have is that we think of corn as a vegetable. Nothing could be further from the truth! The corn is actually a food grain! Available everywhere today, corns were first grown in Central America and Mexico. And we Indians have developed a special bond with them!
These juicy, sweet, yellow kernels of health are surely a sight for sore eyes. But corn need not just be yellow! Now days, corn is available in brown, purple and blue colors too! The yellow and white corn is known as sugar and butter corn and they remain the absolute favorite food ingredient for children and adults alike!
It is eaten roasted over the fire, like we do in India. It is also used as a pizza topping, cooked as a separate dish or eaten as sweet corn—the way to consume corn are numerous but the benefits they provide remain the same. But is there a darker side to corn? Can eating corn lead to side effects?
Actually, yes! Corn does have its own set of side effects. Many of these sweet corn side effects can simply be shrugged aside while others need a little more care.
Top 10 Side Effects Of Corn:
Here are some of the major corn side effects that you should be aware of:
1. Allergic Reactions
Consuming corn can lead to allergies and symptoms like rashes on the skin, swelling of mucous membrane, vomiting, etc. Many people also suffer from asthma attack and anaphylaxis after eating corn. The main reason behind the allergies is the ingestible protein present in the corn.
[ Read: Health Benefits of Corn ]
2. Risk Of Pellagra
Corn is a staple food of many people. If you consume corn in high amounts, then you are at the risk of pellagra. Pellagra is nothing but the deficiency of vitamins, especially niacin in the body. Corn is deficient in amino acids (lysine and tryptophan) and niacin, which helps to protect the body from pellagra. If corn forms the major chunk of your diet, then make sure that you supplement your diet with vitamin-rich foods to prevent pellagra.
3. Not Good For Diabetics
Corn adversely affects people suffering from diabetes as it increases the blood sugar level in the body. Corn has a high carbohydrate content, which leads to the increase in blood sugar levels. So people suffering from diabetes should not consume corn in large quantities.
4. Causes Bloating And Flatulence
Corn contains a high percentage of starch. When you consume corn, it breaks down in the large intestine and produces a lot of gas. So if someone consumes corn in large quantities, then it can cause bloating and flatulence.
5. Causes Indigestion And Stomach Upset
Corn is a good source of fiber and other vital nutrients, which helps in flushing out bad toxins from the body. But an overdose of these fibers can be bad for your stomach. Even if you eat large portions of cereals, then it can lead to indigestion and stomach cramps! So, keep a watch on how much corn you are consuming, in any of its forms.
6. Causes Intestinal Irritation And Diarrhea
Corn should not be consumed raw as it can result in diarrhea. Corn also leads to many intestinal disorders. You must consult your doctor if you find symptoms that warrant some checking out.
7. Causes Tooth Decay
Corn contains a good amount of sugar, so it can lead to tooth decay in some people. This is a relatively one of the rare side effects of corn, but not one that should be taken lightly! Make sure you follow a good oral hygiene and brush your teeth after eating corn.
[ Read: Benefits Of Corn Silk Tea ]
8. Causes Osteoporosis
People who depend on corn diet can suffer from osteoporosis as corn contains very less amount of calcium. But this is relevant only if corn is not supplemented with appropriate calcium-rich food.
9. Increases Weight
As mentioned before, corn contains a heavy dose of sugar and carbohydrate. Overzealous eating of corn can surely lead to weight gain. People on a diet should avoid consumption of corn.
10. Leads To Lethargy
Corn contains an ample amount of starch. Starch can cause drowsiness and lead to lethargy.
These are the side effects of eating corn. Most of these so-called negative effects of corn can actually be countered with a balanced meal. For the rest, well, just watch your portion size!
Hope you liked our post on side effects of corn. Do you like corn? How do you like to eat your corn-roasted, boiled or as a topping? Share with us.
Recommended Articles:
The following two tabs change content below.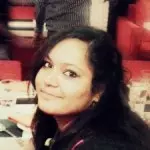 The one with a constant energy that can leave you awed, Tanya can jump around and talk for the whole day. If not found writing away the desired articles, she can easily be spotted glued to the youtube, eyes wide, spazzing over the perfection of her favorite singer. Functioning without music (Bollywood, Hollywood, Spanish, German, Korean, Chinese, Japanese, Thai and what not- Because music is music), and a big cup of tea is an impossibility for her. Ever heard of a totally weird soul that could go frenzy over the smell of a book, especially if it's a Dan Brown or Lee Child? Yep! That would be her.