10 Trending Nail Colors You Must Own This Winter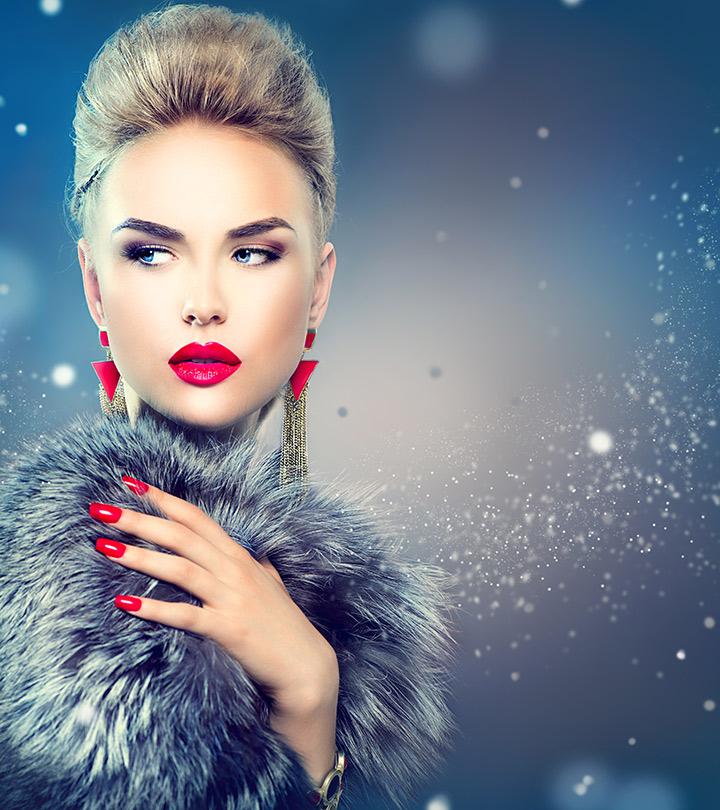 Nail paints, like other cosmetics, trend with season and bring out our stylish best. Summers always see more vibrant shades, with bright and pastel hues topping the charts. Come the much-loved winters, deep, festive colors surface and, not to forget, the fancy metallic and jewel-toned nail polishes that add just the right amount of sparkle to assert the celebrations that the season brings. If you want to add the right amount of spunk to your nails this winter, this is the route you need to take. Presenting 10 ravishing nail colors you have to try this season.
1. Light Gold
Looks like Midas just touched that boring bottle of nail paint! Gold is trending this winter. Light, bright golds with a tinge of shimmer are hot this season. Totally glamorous, yet subtle enough to be worn every day. Now that's a great deal, isn't it?
2. Oxblood
Oxblood is dominating the fashion world this season. The best way to add it to your scheme of things is nail paint. It is cool, chic, trendy, yet super elegant. Add some drama to your life with this vamp-like shade. And, who says you can't carry it off during the day?
3. Ruby
If oxblood seems too dramatic, you could take the red route. It is classic and an all-time favorite as well. This winter, the ruby shade adds to the regal theme and the festive spirit of Christmas and New Year.
4. Gunmetal Grey
You can try as much as you like, but winters can never escape the greys. And when grey comes in this amazing gunmetal shade, you are not going to want to say no. It is cool and edgy, yet extremely graceful. You can carry it off all through the season, whether you are at work or a party.
5. Plum
Plum is another trending color this season. It fits in perfectly with the regal theme. No matter whether you use it in deep and opaque tones, or in a metallic texture, it is sure to add the right amount of glam factor you need.
6. Green
Green is amazing. Not your first choice of nail paint but it is really cool this season. Matte, metallic, glitter, or mix it all up – whichever way you use it, it is sure to bring out the best in your nails this winter. Gold and green – pure decadence!
7. Vermilion
Orange was trending in summer, and to take the rage forward, it is going to linger around through winter in a red-orange shade. Vermilion is a perfect choice if you love bright, popping colors. There is always something for everyone, and this is a great choice if deep and dark is not your thing.
8. Midnight Blue
Go mysterious, go rich. With this amazing shade of midnight blue, you are sure to rock the winters. It is also a great alternative to the rather dated basic black color.
9. Taupe
And then, for those who love their nudes and neutrals, there is something for you as well. Taupe is making the rounds and guess what, it is as hot as hot can get. It is the perfect balance between dark and light, and you are surely going to love it.
The following two tabs change content below.