10 Wispy Long Hairstyles To Inspire You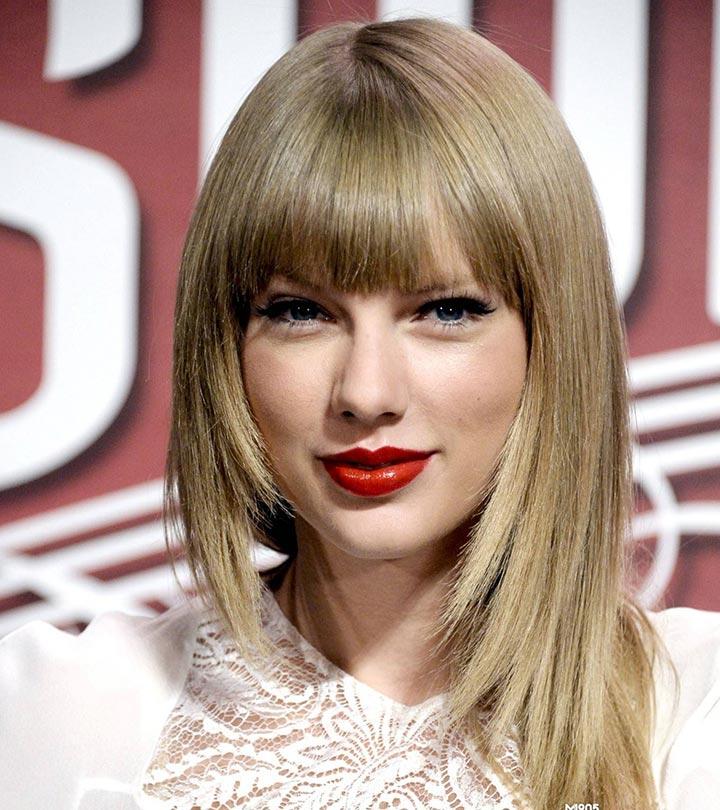 A touch of wispiness in this winter can be just the thing you might need for your long hair. A few front bangs with your blow dryer can be given a wispy touch.
If you have front fringes and side bangs, use a good shampoo which gives volume and fluffiness to your hair. Do not use a conditioner since it can make your hair heavy. However if you have extremely dry hair then you should use a fortifying conditioner or a hair serum. Use your blow dryer on towel dried hair to give wisps to your bangs and fringes.
Here are a few wispy haircuts for long hair which you can choose from and add that zing to your style mantra!
Wispy Long Hairstyles
1. Wispy front fringes and Messy Hairstyle
An easy to try look with just your blow dryer. However you should get a good cut for your hair from a good stylist. This is a simple yet beautiful choice of the long wispy hairstyles.
2. Wispy Thick Front Fringes with Wavy Long Hair
Use your big barrel curler for your curls. Follow it up with your blower for a wavy set of curls and the wisps for your front fringes. Of all the wispy long hairstyles this is one of my absolute favourites.
[Read:Short Hairstyles]
3. Side Swept Wispy Bangs
Side swept bangs can be made to look wispy if you are blow drying on slightly wet hair. Try this messy look. Additionally you can give big curls to the rest of your hair and then crunch it up followed by a blow drying session for a more messy appearance.
4. Front fringes and Choppy Wispy Layers
If you are a fan of layered hairstyle, then this can be a good change for you. Add some wispiness to your layers by blow drying it on slightly wet hair. Keep the front fringes straight and symmetrical.
5. Graduated Wispy Bangs
If you like asymmetrical choppy hairstyle bangs then next time give them a touch of your blower and get that amazing soft wispiness. This is very charming choice of the wispy haircuts for long hair.
[Read:Party Hairstyles For Long Hair]
6. Sleek wispy Front Fringes And Bangs
If you are a big fan of Kim Kardashian looks, then you can try this sleek straight form of hairstyle which can be given a fluffy wispiness with just a touch of your straightener followed by your blower.
7. Wispy Side Swept Curly Hairstyle
If you like a sweet look, go for big messy curls and wisp them up with your blow dryer. This along with a side sweeping of your usual bangs will give you this million dollar look.
8. Wispy Bangs Long Sleek Hairstyle
A very girly hairstyle which can rock even the most glamorous of parties! Keep your bangs long and straighten them. Next use some water as a spray to moisten them slightly. Follow up with a blow dryer. Tilt the front fringes to a side and get this hot look.
[Read:Stylish Hairstyles For Long Thin Hair]
9. Long Wispy Wavy Curls
Lover of long tresses? Use fortifying shampoo which can give enough bounce. Avoid conditioner if you have smooth hair. Use a big barrel curler for the curls. Simply follow it with a blower to set curls and waves. Use a strong hold hair spray to keep the look on hold for longer.
10. Thick Wavy Wispy Long Hair
A very fashionable look. You can try this if you have thick hair or even on teased hair. A good haircut, a big curling barrel iron, a paddle brush and your blower is all that you need in sequence for this look.
Check this tutorial out on how to better get that wispiness to your hair cut at home.
The following two tabs change content below.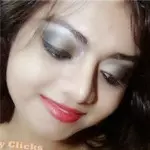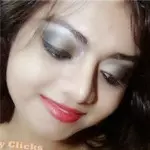 Zinnia
I love makeup,dance,dressing up,singing,writing ,acting (stage drama),eating and nail arts. I live life to the fullest and enjoy every moment as it comes.