50 Popular Hollywood & Bollywood Celebrity Hairstyles To Copy
Turn some heads with the elegant, trendy, and chic hairstyles handpicked for you.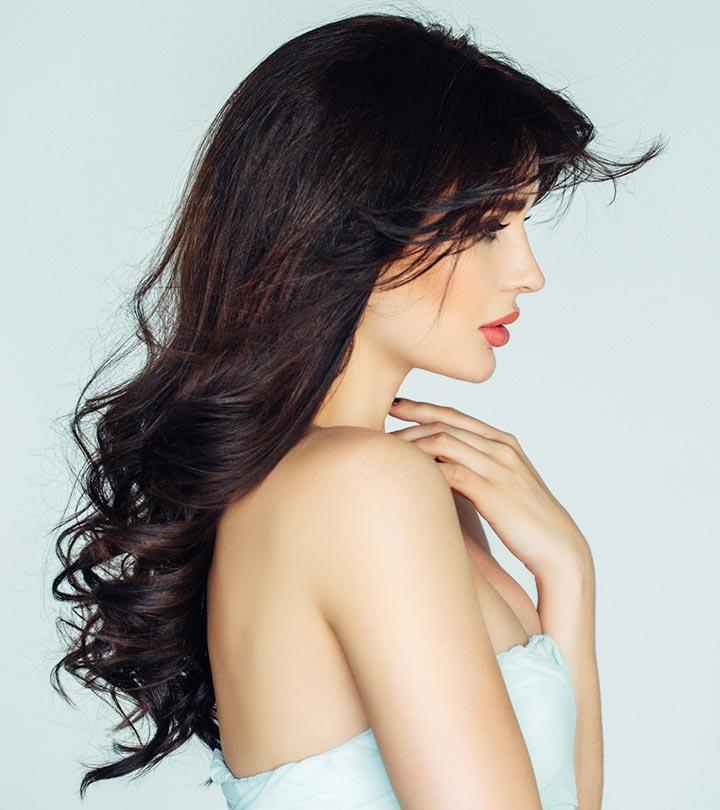 There is no denying that movies have always played a crucial role in offering us umpteen fashion inspirations. Thanks to Hollywood and Bollywood hairstyles, many movie celebrities have motivated us to follow in their footsteps. This article lists some evergreen and rocking hairstyles from the film industries that are undoubtedly worth trying. Scroll down and pick your favorites now! Read on.
1. Michelle Williams:
A textured side swept pixie is a timeless classic. The pixie was made popular in 50s by Audrey Hepburn, and here Michelle Williams exudes sweet elegance with the pink unseen attire.
2. Taylor Swift:
Taylor Swift is high on the popularity ladder after she debuted with her full fringe bangs. These bangs make her adorable just like a Barbie doll! She looks extremely cute and classy with the blunt bob and the transformed slightly wavy bangs.
3. Penelope Cruz:
The chop bob with a deep side part is just right for straight hair. It gives the hair bounce and volume. The style often renders onlookers spellbound.
4. Cameron Diaz:
Cameron Diaz looks stunning here with the wavy overgrown bob cut. The style shines with the pink lipstick.
5. Jennifer Lopez:
The cold November month just became hotter with this slicked back style of Jennifer Lopez. It's super sexy and sultry. Team this with coif with nude pink makeup or a nude shade which complements the skin and wear it with a dress.
6. Halle Berry:
A layered pixie can work wonders on a heart shaped face like that of Halle Berry's. The long bangs almost fall on the face that gives a windy effect. Apply sculpting serum through your hair and brush with a ceramic brush towards the face.
7. Sofia Vergara:
Sofia Vergara makes a statement wherever she goes. Be her hairstyle or dresses! Her long wavy ombre tresses steal the show wherever she presents herself. The Latin American beauty's long wavy hair makes her the siren she is.
8. Gwyneth Paltrow:
Gwyneth Paltrow's ultra smooth style is just sleek to the maximum limits. The trimmed even edges and a middle part enhance the round face and the charming features.
9. Beyonce:
Beyonce has trimmed her long wavy tresses into a short wavy blunt bob. The wavy tresses are shaded and textured complete with a middle part. The hair subtly tousled with even curly edges.
10. Jennifer Aniston:
Jennifer Anniston sports casually tousled layers that frame her face just right. The style suits her naturally wavy hair. The hair in medium length exudes high elegance and class.
11. Julia Roberts:
The 'Pretty Woman' actress has gorgeous hair that complements her beauty in every way. The soft beachy waves with a very fine messy vibe go along with her relaxed poise.
12. Nicole Richie:
Nicole Richie has turned the year 2014 purple with her chic hairdo and new hair colour. The actress has the quirky essence imbibed in her hairdo. Not to mention she rocks the style with this colour in every way.
13. Kerry Washington:
The bob in medium length has subtle, sleek look. The curls have a wavy flow which enmesh with each other. Kerry Washington wears this elegant style with a dash of orange lip colour.
14. Katie Holmes:
This top knot bun is an absolute class in itself. Well, a top knot bun goes a long with any attire or suits. The style exudes elegance, and Katie Holmes looks nothing but elegant and gorgeous in this beautiful style.
15. Solange Knowles:
Solange Knowles chose to tone down her huge voluminous afro mane. Her style is wild and fresh at the same time. The orange eye makeup complements the style very well.
16. Tyra Banks:
Tyra Banks a spiral curly edge attracts a lot of attention and so does her style sense. The blonde spiral curls infuse the bangs too. With a side part, the style appears very edgy.
17. Victoria Beckham:
The former spice girl's edgy hairstyle became a rage when it debuted. It still is evolving into new variations. The bob cut has got many names, all derived from Victoria Beckham; names like posh bob, Victoria's bob cut, etc.
18. Jennifer Lawrence:
Jennifer Lawrence's middle part short blunt cut bob has a subtle wavy tinge to it. Apply a good wave spray the smooth effect. The edges even, the very short bob provides fullness to the face.
19. Emma Stone:
Emma Stone's hairstyle has a retro effect with very strong wavy curls contouring the face; the colour blends very well with the textured wavy curls.
20. Jessica Alba:
Jessica Alba's long wavy waves exude a very casual feel. Use a good spray for a wavy textured appeal. Wearing the style is easy and maintaining it is simpler.
21. Rihanna:
The very short bob was way back, nearly half a decade back. But Rihanna's unique style attracted wowed everyone. So much so that people wanted a 'Rihanna' for a stylish, trendy edge.
22. Blake Lively:
Blake Lively's long tresses and thick, lustrous plaits are beautiful. The style displays the long and healthy hair the gorgeous actress is blessed with.
23. Selena Gomez:
The buns are a forever classic hairstyle. The timeless style is taken to a whole new level when worn by graceful Hollywood style icons. Selena Gomez wears this elegant yet sophisticated bun. Her long hair gathered into this sexy 'do look very chic. Paired with edgy earring, team up the style with a dress or simple denims.
24. Lauren Conrad:
Lauren Conrad's blonde wavy flair is extremely gorgeous. The style is done with a side part; this hairstyle exudes smooth elegance.
25. Zoe Saldana:
Zoe Saldana's trendy medium base bun with a middle part and loose front bangs give a carefree effect. The style has a very mild bouffant at the crown that fuses with the bun behind.
26. Angelia Jolie:
Angelia Jolie is the queen of all elegance and style. She is rightly called the most beautiful woman in the world. The sleek French bun gives an air of authority and power to her personality. One of the highly revered actresses around the globe, her hairstyle is very defining.
27. Zeenat Aman:
Zeenat Aman's straight long hair during the 70's complemented her hour glass figure and sexy style. She carries a graceful chic hairdo, a bouncy medium length bob hairstyle.
28. Sharmila Tagore:
Sharmila Tagore was one of the most revered and perhaps modern actresses of Indian cinema during the early years. She was one of the first actress's to pose in a bikini for a magazine cover. She has also been a jury member at Cannes. Her hairstyle was always the black curly hair in medium length, or a half updo with curly bangs
29. Anushka Sharma:
The 'Rab Ne Banadi Jodi' actress and a former model, Anushka has a pleasant sense of style. Her long subtly tousled and wavy hair is very versatile. Her best looks have always been when she leaves the hair casually open.
30. Deepika Padukone:
The former Kingfisher calendar girl exudes beauty and elegance. Possessed with an extremely charming personality, she has thick wavy hair which is again styled in many versatile ways.
31. Gauhar Khan:
The former big boss contestant has wavy, curly thick hair. Her best looks include her long curly wave's style in the side-swept style.
32. Kangana Ranaut:
She is a 'Gangster' girl and a 'Queen.' Having one of the best fashion styles in the industry, her style is always chic and subtle yet very vibrant. Her long tight curls are one of the best features she has.
33. Kareena Kapoor:
Kareena Kapoor Khan is one of the finest style divas the industry has to offer. Over the years, the actress has just evolved beautifully.
34 Katrina Kaif:
The 'Bang Bang' actress bangs out everybody with her effervescent style and beautiful looks. Her jet black hair and curly flair gives her cute face and makes her presence adorable.
35. Aishwarya Rai:
The most famous Miss World from India; Aishwarya Rai Bachchan was known for her long black tresses. She sported the long locks in 'Hum Dil De Chuke Sanam' and then graduated to dark brown just below shoulder length wavy hair with curled edges.
36. Sonakshi Sinha:
The daughter of legendary actor Shatrughan Sinha, this 'Dabangg' has an evolved into a great actress over the years. She is often touted as the person to possess the best hair in the Indian film industry.
37. Priyanka Chopra:
Priyanka Chopra is again a former model crowned Miss World at the dawn of the 21st century. PC has an admirable sense of fashion which has evolved over the years. She was the first Indian celebrity to have graced the Guess Magazine's cover. Her hairstyle has always been the wavy medium bouncy style with very fine layers or her high bun updo.
38. Vidya Balan:
Vidya Balan presents a very traditional charm in her style. Her hairdo too matches that persona.
39. Sushmita Sen:
The former Miss Universe is extremely charming and graceful. She now grooms upcoming models and aspiring Miss India contestants. Her silky smooth black hairstyle exudes sleek elegance.
40. Sonam Kapoor:
The faux bob which Sonam sported at the Cannes film festival was extremely chic and stylish. Sonam Kapoor is an extremely modern and elegant in her fashion choices. Every ingredient in her style blends well with her personality.
41. Karishma Kapoor:
The Kapoor sister was a well-known face in the industry during the 90s. Her wavy, curly brunette hair always had very fine fringes during the earlier phase of her career. Later her style evolved into longer and subtly wavy.
42. Madhuri Dixit:
Madhuri Dixit too had very fine fringes in the earlier phase of her career, which changed into the present day highlighted wavy style.
43. Sridevi:
She belongs to the gorgeous post 40 brigade. She still exudes charm and elegance. Her long hair and vibrant smile are her most precious beauty assets.
44. Chitraganda Singh:
Chitranganda Singh always had attractive thick, shiny hair. The actress has a model as a figure and elegance. She can pull off any hairstyle. A fringed updo makes her sexier.
45. Malika Sherawat:
Malika Sherawat is known for making very bold fashion statements. Be it in her films or her appearances at international events. She has always sported a shorter crop as her hairstyle but now she tends to experiment with longer waves and updos.
46. Bipasha Basu:
Bipasha Basu is a dusky beauty with gorgeous long lustrous hair. The beautiful bong model turned actress always had gorgeous long hair.
47. Shradha Kapoor:
The Aashiqui actress has a very wide sex appeal. The credits go to her well carved body and beautiful hair.
48. Shriya Saran:
Shriya Saran is a well-known south Indian actress who has also acted in Bollywood movies. The curvy body and wavy long hair are the best assets to her beauty.
49. Neha Dhupia:
Neha Dhupia is another Indian actress who was a former Miss India. The tall damsel boasts of tousled wavy hair which enhances her vivacious personality.
50. Neha Kapur:
Neha Kapur is an ex-Miss India and the wife of Big Bang theory actor Kunal Nayyar. The gorgeous model is not pretty but has great flair for fashion. Her toned body and wonderfully styled hair ups the game for her.
We have listed out are choices. You know more or would like to add something else to this? Please let us know. We value reader feedback and would be glad to include your suggestions by commenting below.
Infographic: Celebrities Who Experimented With Fun Hair Colors
If you are someone with a thing for colored hair, only the hairstyle ideas above wouldn't be enough. You would also want some celebrity-inspired hair color ideas to jazz up your mane. But don't worry – as we have got you covered here too. Below is an infographic that should spoil you with some excellent hair color options rocked by celebrities. Check it out!
It is so important to determine the perfect hairstyle for you. The right hairstyle can elevate a simple look to something glamorous. Hollywood and Bollywood movies continue to create innovative hairstyles that inspire people to experiment with their looks every day. If you need some inspiration, check out some of the long celebrity hairstyles listed in this article. From Jennifer Lopez's slicked-back hairstyle to Jessica Alba's casual waves, the options are endless. Don't wait. Take a trip to your nearest salon and get your favorite hairstyle!
The following two tabs change content below.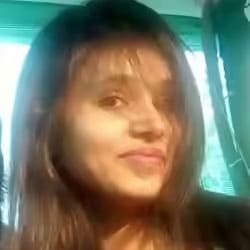 Jyotsana Rao is an engineering graduate from NIT, Nagpur, who discovered her love for writing during her undergraduate days. She...
more