Everything You Need To Know About 2C Type Hair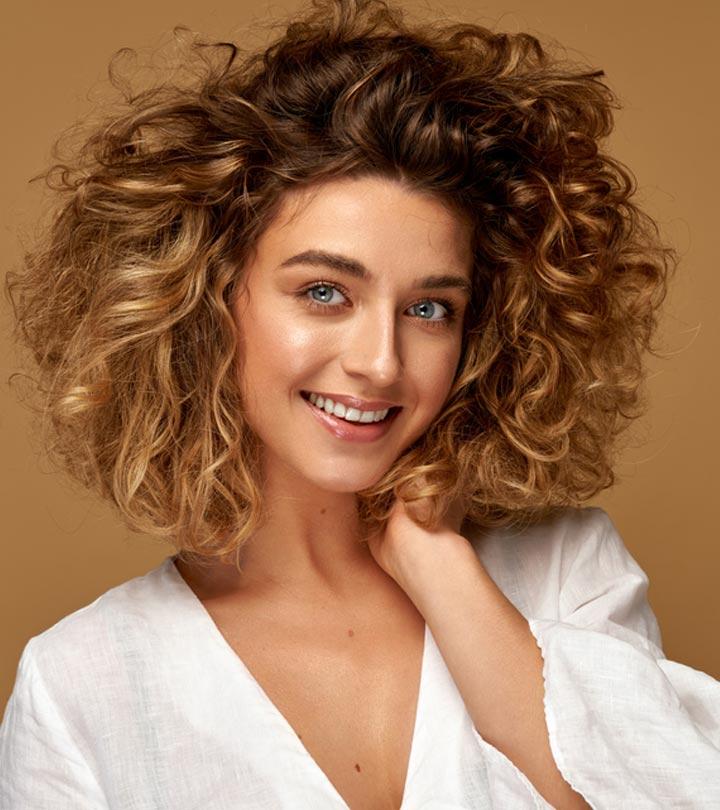 Knowing your hair type can help you fight off your hair problems! In this article, we delve into the 411 on everything you need to know about 2C hair. If you have wavy hair that is more curly than straight, you probably have 2C hair. It starts off wavy at the roots and falls into curls at the bottom. If you're wondering how to care for and style 2C type hair, you've come to the right place. Scroll down to know more!
What Is 2C Type Hair?
The shape of your hair is determined by the way the hair follicles grow. Wavy hair – i.e., type 2 hair – is formed when the hair follicle is slightly tilted. 2C type hair is extremely wavy but not coily. The S-shape bends in the hair start off at the roots. These waves are defined and thick. The bends are looser and wider than the tighter structure of curly hair.
Is 2C Hair Curly?
2C Hair is mainly wavy. This hair has S-shaped bends that form at the roots and are more open and loose when compared to curly hair. The waves of 2C hair are not gentle or lightly tousled. Women who have 2C hair have similar hair problems to those with curly hair, like frizz, static, tangles, and difficulty in maintaining definition.
Read on to know how you can improve your hair texture, feel, and appearance by giving it the right care.
How To Care For 2C Type Hair
Use products that cater to your wavy hair needs. While wavy hair might not have heavy frizz like curly hair, it does require some frizz control. Another factor to consider is that wavy hair requires more hydration than straight hair but lesser than curly hair. So, it is important to use products made for wavy hair issues. Wavy hair requires some essential hair products like volumizers, curl enhancers, and hair masks.
A common problem with 2C hair is frizz. Invest in hair products that help with controlling frizz and fly a ways.
Oil your hair once a week or two with oils that improve your hair texture. Coconut oil, jojoba oil, and Argan oil are some popular oils used for wavy hair. But, remember – using oils too often can make your hair look weighed down and flat. The best option is to oil your hair before shampooing it so it does not leave your hair greasy or stripped dry by the shampoo.
Using heat styling tools regularly can damage your hair. If you have wavy hair, you can leave it unstyled as it has a natural bounce and body.
Opt for light hair products like foams, mousses, and serums instead of oil- or cream-based products that can weigh down wavy tresses.
Get regular trims as wavy hair is prone to split ends.
Avoid straightening your hair too often as you can lose the gorgeous wavy bends in your hair over time.
Use a heat protectant whenever you do use styling tools.
Wash your hair with lukewarm (not hot) water before and after shampooing. This opens the hair cuticle and gets rid of all the product residue and dirt.
When using a conditioner, rinse your hair with warm water before applying the conditioner. This ensures maximum penetration of the conditioner into your hair. Use cold water to wash off the conditioner as it closes the hair cuticles and maintains the moisture in your hair.
Here are some tips to help you style and manage your 2C hair!
How To Style And Manage 2C Hair
2C hair can be difficult to manage as it is prone to tangles and knots. Use some detangling serums and foams to improve hair manageability.
The concentrated hot air from the blowdryer can cause serious heat damage. So, use a diffuser when blow-drying your hair as it spreads the hot air evenly instead of concentrating it on one spot.
Since 2C hair has more open waves, you can use rollers paired with a curl-defining product to enhance its texture.
Instead of rubbing your hair dry with a terrycloth towel, pat it dry or scrunch it with a soft cotton or microfiber towel. This prevents breakage, frizz, and tangles.
2C hair is more curly than straight. It is also more prone to damage by dryness and chemicals from hair products. So, opt for natural and leave-in products that don't contain concentrated chemicals.
If you wash your hair before sleeping, wrap it in a satin scarf or thin cotton T-shirt. This prevents your hair from becoming frizzy.
With the right brush, you can prevent unnecessary hair loss and breakage to 2C type hair. Find out more in the next section!
Brushes For 2C Hair Types
The right brush can also build volume, define hair shape, enhance hair texture, prevent flyaways, and reduce frizz. Here are the best hair brushes for 2C hair:
For removing tangles or knots, you will need a detangling brush. A detangling brush can also help air-dry your hair faster.
Opt for a vented ceramic brush or a round brush to increase hair volume and define your waves. A round brush is especially helpful when using a blowdryer as it helps distribute the hot air evenly.
You can use a wide-toothed comb to just comb your hair. It does not flatten out your natural waves and helps remove tangles. Another plus point is that it does not cause frizz.
A boar-bristle paddle brush is a must-have if your hair is on the curlier side. These brushes help enhance your curls, making them look more defined rather than tousled.
Conclusion
That's everything you need to know about 2C hair! It is important to give your wavy tresses nourishment and care so they flourish. With the right care, your 2C waves will look stunning without the need for styling tools.
Recommended Articles
The following two tabs change content below.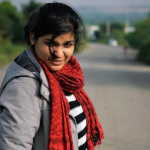 Anjali Sayee is a writer and an introvert. From studying Aeronautical Engineering and wanting to design her own airplane to writing articles on hairstyles, she has been on quite a journey. She believes that hair is one of the key factors that define a woman's personality. To quote her, "What's the first thing they do in the movies to show a personality change? Change the hair – because it has a life of its own." She's here to help you find the hairstyle you need. This bookworm is a self-professed Wholocker, a talented drummer, and an amateur photographer.