4 Long Hair Indian Braids That You Can Try In 2022
Protect and flaunt the length of your hair with these inspiring braiding styles.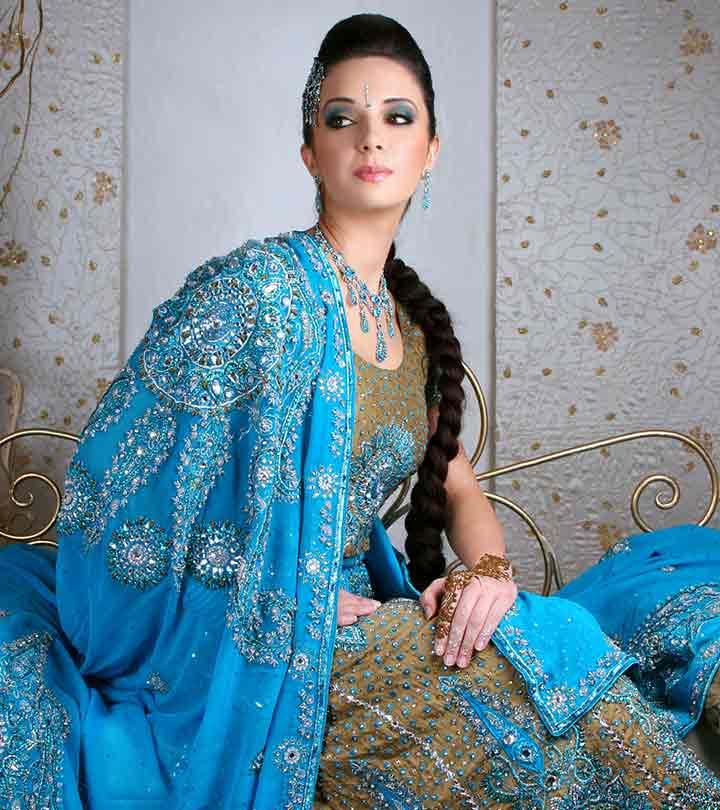 Indian braid hairstyles are something we all have tried and flaunted at some point in our lives. No one wears braids as beautifully as Indians, and from formal wear to ethnic, they know how to wear braids confidently and with style. Long hair Indian braids have never gone out of fashion, and through the generations, they have only kept adding a unique style statement to any outfit. Even celebrities have worn braids to red carpet and ramp alike, and we love how versatile the hairdo is. Furthermore, it keeps the whole length of the hair intact without having to clip it off.
In recent years, people have experimented with braids, and now there are different variations, including fishtails, maiden braid, messy braid, and the French braid. They are also called plaits and are worn by women from different cultures. They keep your hair neat and stop flyaways from bothering you during your work time. The manageable hairstyle also helps maintain long hair without worrying about them getting tangled or torn when caught up in something. Also, a little secret, your hair can be as greasy, lousy, and sticky; once you tie it in braids, no one will ever know!
With various models revamping the braid look, you can experiment and develop your unique braided look. It suits every kind of hair texture and color, and if you are a person with highlights, braids will only help you flaunt your color better. Previously, braids were teamed with ethnic wear and longer hair, but now even girls with short hair wear braids like a pro. Here are some chick braid styles that deserve to be sported with confidence. Keep scrolling to check them all out!
Long Hair Indian Braids:
There are several hairstyles that incorporate Indian braids; some of the most popular of them are as follows:
1. Standard Braid:
Also dubbed as English braid, standard plaits are the most common hair style followed by majority of females. Starting at the nape, standard braids are made by diving hair into three equal portions. Cross the left portion over the middle one and the right portion over it. Repeat this procedure till you complete the braid.
2. French Braid:
Caption: French braid with messy fishtail braid at the end
This is the second most popular braid, which is referred as "Sagar Choti" in Hindi. French Braid excellently keeps the entire head neatly braided in to plaits. This look became popular after the Movie "Ishqzaade", where Parineeti Chopra was seen sporting French plaits. French braids are started by taking three small portions at the top of your head and then gradually coming to the nape by adding sections of hair to the plait. At the nape you can either make a regular braid, or a Fishtail braid or a Bun as per your choice. Here is a detailed French braid tutorial. The french braid has become one of the most loved of Indian braid hairstyles.
3. Crown Braid:
Caption: crown braid with a messy bun
More or less similar to Swiss braid, Crown braid is woven like a French braid. These braids take too much of time to be woven as small sections of hair from the crown area are added as the braid advances. Crown braid works well for medium to long hair and is best for curly hair beauties as it keeps your crown neat and well maintained. You can accessorize your braids with different embellishments to make it look chic!
4. Fishtail Braid:
Fishtail braids are completely the style of the season. Young college girls, Bollywood beauties and models on the ramp have be sporting this trend off late. It looks equally stylish on both Indian and western wear. The one sided fishtail braid has been very popular as well. Also referred as the 'herringbone braid', Fishtail Braid is woven by taking small even sections of hair like a standard braid that looks like a fishtail or a herringbone. Even though the plaits are woven like an English braid, you have to take very small sections of hair each time, so it's better to use a tail comb while doing the hairstyle. Here is a detailed Fishtail braid tutorial.
For thousands of years, Indian braids have been a symbol of grace and beauty. It is a versatile hairstyle that goes with any style, be it formal or ethnic. Today, braids have evolved into a hairstyle you can experiment with. Apart from the standard braid, you can go for the French braid, the crown braid, or the fishtail braid. These braids are sported by celebrities globally at shows, ramps, and red carpet events. Pick your favorite long hair Indian braid from this article and get braiding!
Frequently Asked Questions
Are braids a part of Indian culture?
Yes. Many ancient sculptures and artifacts have depicted Indian women wearing intricate braids, confirming that braids have been part of ancient Indian culture.
Are dreadlocks from India?
Dreadlocks have long been a feature of Indian culture, with sages and certain tribes wearing them. For example, the Hindu god Shiva has dreadlocks around his head, and the ancient scriptures, the Vedas, also mention this hairstyle.
Why do Indian girls wear braids?
Wearing braids is a common sight in Indian culture – it symbolizes Indian culture and history and represents their identifier.
The following two tabs change content below.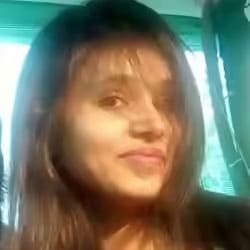 Jyotsana Rao is an engineering graduate from NIT, Nagpur, who discovered her love for writing during her undergraduate days. She...
more