4 Indian Braid Hairstyles That You Can Try Too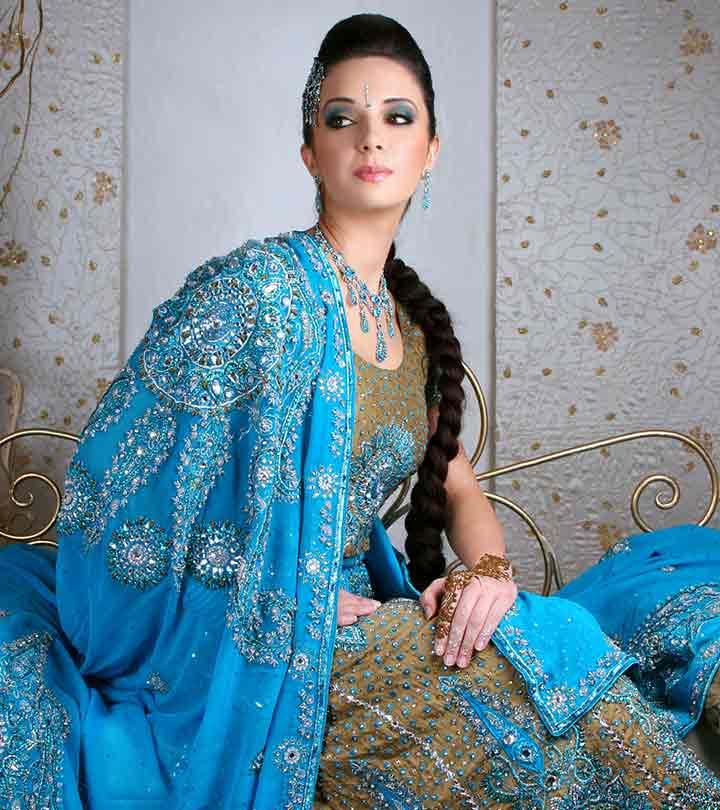 Braids have become a huge trend of recent times. Youngsters from around the world are sporting this look not only for colleges but also for parties. Even celebrities are sporting braids on the Red Carpet and also on the ramp. It is a simple hairstyle that works for all occasions. Today braids have different variations, such as the fishtail plaits, maiden braid, French braid as well as the messy braids.
Braid, also referred as Plait, is a commonly adorned of hairstyles Indian women. Braids are commonly preferred by women in both rural and urban India. These Indian braided hairstyles are more commonly sported by female home makers as they keep hair away from the face. Besides giving a neat appearance, Braids are fun, manageable and makes heads turn for sure. The biggest advantage of Braids is that they keep your hair neatly in place for long periods of time and also avoid tangles. Indian Braid hairstyles are gaining importance these days and you will see models walking the ramp with newer variations in this look. Irrespective of the texture and type of hair you have, plaits look very elegant. Today, we see girls wearing fishtail braid, twisted plaits, reverse French braid with any outfit be it Indian or western and they all look equally stylish and chic.
Be it any casual event or a wedding, braid hairstyles are preferred these days. You can make a braid of your choice, such as regular or a French braid, then transform it into a messy bun and ornate it with flowers to make a versatile hairstyle.
Long Hair Indian Braids:
There are several hairstyles that incorporate Indian braids; some of the most popular of them are as follows:
1. Standard Braid:
Also dubbed as English braid, standard plaits are the most common hair style followed by majority of females. Starting at the nape, standard braids are made by diving hair into three equal portions. Cross the left portion over the middle one and the right portion over it. Repeat this procedure till you complete the braid.
[ Read: Hairstyles for Girls Braids ]
2. French Braid:
Caption: French braid with messy fishtail braid at the end
This is the second most popular braid, which is referred as "Sagar Choti" in Hindi. French Braid excellently keeps the entire head neatly braided in to plaits. This look became popular after the Movie "Ishqzaade", where Parineeti Chopra was seen sporting French plaits. French braids are started by taking three small portions at the top of your head and then gradually coming to the nape by adding sections of hair to the plait. At the nape you can either make a regular braid, or a Fishtail braid or a Bun as per your choice. Here is a detailed French braid tutorial. The french braid has become one of the most loved of Indian braid hairstyles.
[ Read: Unique Braided Hairstyles ]
3. Crown Braid:
Caption: crown braid with a messy bun
More or less similar to Swiss braid, Crown braid is woven like a French braid. These braids take too much of time to be woven as small sections of hair from the crown area are added as the braid advances. Crown braid works well for medium to long hair and is best for curly hair beauties as it keeps your crown neat and well maintained. You can accessorize your braids with different embellishments to make it look chic!
4. Fishtail Braid:
Fishtail braids are completely the style of the season. Young college girls, Bollywood beauties and models on the ramp have be sporting this trend off late. It looks equally stylish on both Indian and western wear. The one sided fishtail braid has been very popular as well. Also referred as the 'herringbone braid', Fishtail Braid is woven by taking small even sections of hair like a standard braid that looks like a fishtail or a herringbone. Even though the plaits are woven like an English braid, you have to take very small sections of hair each time, so it's better to use a tail comb while doing the hairstyle. Here is a detailed Fishtail braid tutorial.
[ Read: Wedding Hairstyles For Christian Brides ]
The following two tabs change content below.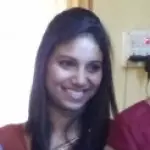 Latest posts by Akshata Shetty (see all)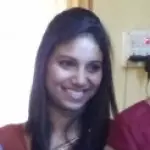 Akshata Shetty
I am Akshata, a Simple and talkative Cancerian, with obviously prominent qualities of the sun sign. I am shy at times and bold most of the times. I believe in enjoying life to the fullest. Having pursed a Degree in journalism, I work as a writer. Well, writing is something I really love apart from my other passions, such as travelling, reading novels, listening to music, photography, and lots more.