7 Best Drug Store Face Packs Available In India
Give your skin some quick pampering with these budget-friendly formulations.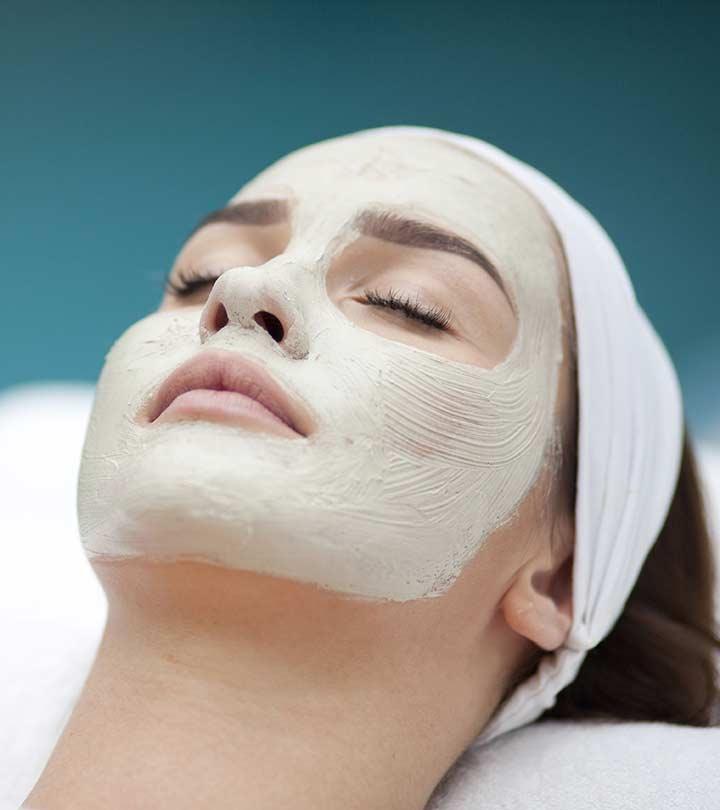 5When we are talking about face packs, some of us really love to rely on natural homemade face packs while others who run short of time rely on the best of the best face packs available at drug store. Some claim to cleanse and tighten the pores while others give glow to the face. Today we put forward our 5 best drugstore face packs which are good, affordable and easily available.
Drugstore face masks
This is a very popular drug store face pack which is specially formulated for the oily rash prone skin which claims to speed up the disappearance of excessive oil, sebum, acne infection and rashes. It also brightens up sallow complexion and pimple marks.
Active ingredients:
Calamine, mint, neem, garlic, multani mitti and sandal wood.
Directions: On a cleansed face, you need to apply a mixture made of ¼ tea spoon of the face pack along with the Aroma Magic Skin toner or rose water. Wash off after 10-15 minutes.
Results: The smell of garlic is very strong, so many may not like the pack. However the results are amazing. You will find at least 60% reduction in your skin rashes with regular usage .It gives you a soft smooth skin texture.

Price at the time of publication: ₹395
This is another very popular drug store face pack especially formulated to tighten pores and give you a revitalised skin.
It gives sagging skin or dull skin a good circulation
.
Active Ingredients:
Extracts of Seaweed, Thyme, Bitter Apple, Clays, Kaolin and pure essential oils of Juniper Berry, Grapefruit and Patchouli.
Directions: On cleansed non-dry skin apply this face pack directly. Leave on for 20 minutes and wash it off.
Results: A brightened complexion and smooth feeling. The brightness lasts for about 2-4 days. Instant skin tightening. The aroma is very charming.
This is a moss green coloured face pack which is easily available at your nearest drug stores. It does as it claims, it reduces pimples.
Active ingredients:
Neem extracts.
Directions: Apply on cleansed face and/or on pimples and acne and leave on for 10-15 minutes. Don't let it get dry. Remove with wet cotton ball or wash off.
Results: leases pores and cleans face very well. Does promise of reducing pimples with regular usage.

Price at the time of publication: ₹110
If you are looking for a face pack which brightens up sallow complexion and gets you rid of sun tan then this is the product that you have been looking for all this while. Though the packaging is not very hygienic yet it is a very good pack which can be used on face and/or on any body part to get that part rid of sun tan.
Active ingredients:
Milk, Beeswax and Geranium Oil.
Directions: Apply on cleansed skin surface and remove after 10-15 minutes with soft massage as you cleanse it away.
Results: Regular usage does remove sun tan to a great extent. But do not expect immediate results. Results are visible on after a prolonged and continued usage of about 2-3 months for a noticeable difference.

If you are looking for a herbal and natural face pack that will brighten your skin without harming it, you can try this organic face pack by Bella Vita. This face pack is a complete Ayurvedic formulation. It contains turmeric, rose, and sandalwood extracts. The face pack not only exfoliates the dead skin cells to reveal softer skin but also helps reduce the appearance of spots and blemishes to brighten your skin. It helps to keep your skin clear and makes it even-toned with regular use.
Pros
Contains natural ingredients
Paraben-free
Mineral oil-free
Phthalate-free
No harmful preservatives
No harmful chemicals
Eco-friendly packaging
Cons
None
This anti-tan face pack contains volcanic ash, aloe vera, and chamomile extracts that make your skin bright. The bentonite clay in the pack helps to exfoliate the dead skin cells and remove excess oil, making your skin appear brighter and radiant. The pack also contains skin-nourishing ingredients like clove, almond, apricot oils, vitamin E, and sandalwood powder that do not dry out your skin and prevent any irritation. It also helps reduce acne, pimples, blackheads, wrinkles, and dullness.
Pros
Contains natural ingredients
ISO, Kosher, HACCP, HALAL, WHO-GMP approved
Paraben-free
SLS-free
GMO-free
Cruelty-free
100% vegetarian
100% chemical-free
Cons
Takes time to show results.
Wash-Scrub-Mask
This is a wonder product in the market which has made a huge response due to its 3 in 1 action as a face wash , scrub and then as a mask. So you are not in a headache to buy 3 different products.
Active ingredients:
Zinc, Pumice stone extracts and clay.
Directions: Follow the pack directions and the time limits set for the face pack. Scrubbing on the pimple prone area will get a wonderful skin, but do not scrub vigorously .The more pimples prone your skin is the more gentle you should do with your skin. This is where many girls may go wrong. If you scrub using this product a little too much then your skin might get severely aggravated and excessively dry.
Results: If you use this product cleverly and in the proper way then you would definitely want to repurchase this product again.

*Subject to Availability
The drugstore face packs listed above will work miracles on any skin. However, there are some essential things to keep in mind before buying any of these. Some of the crucial points to be noted are mentioned below.
Things To Consider Before Buying A Face Pack
Different skin types have different needs. That's why it's necessary to choose a face pack accordingly. If your skin is dry, avoid opting for powder-based face packs. Go for creamy and hydrating face packs instead. For oily skin, face packs that contain neem, aloe vera, and cucumber work the best as they help in oil balancing. If you have sensitive skin, go for face packs that are calming and soothing.
Face packs are meant to deal with various skin issues such as acne, blemishes, and aging. Thus, choose a face pack accordingly. If your problem is skin aging, an anti-aging face pack will resolve your concern by working on the wrinkles and fine lines. Thermal face packs aid skin tightening.
Ingredients have an essential role to play when it comes to face packs. Ingredients such as chamomile and glycerin help in skin calming and soothing. Therefore, they are recommended for all skin types.
The primary function of face packs is to provide nourishment to the skin. Any face pack that dries out your skin is not suggested as it rips away the natural oils from the skin. Check all the minerals and nutrients a face pack offers to nourish your skin.
Face packs work by penetrating the skin. Therefore, it is imperative to judge its quality. The quality of a face pack is determined by its ingredients. A face pack that contains natural ingredients is safe for anyone to use. Besides, organic face packs eliminate the risk of developing sensitivity, rashes, and redness.
Face packs are not that expensive. They are generally nominal in cost and can be afforded by anyone. However, ensure to keep away from cheap packs as they damage the skin and disturb its pH balance. This, in turn, causes issues like dryness, itchiness, and dullness.
Frequently Asked Questions
Are there any drugstore face packs that provide hydration for dry skin?
Yes, drugstore face packs with nourishing and hydrating ingredients, such as Himalaya Neem Face Pack and Bella Vita Anti Tan Brightening & Tan Removal Face Glow Pack, are suitable for dry skin types.
What are the key benefits of using drugstore face packs in a regular skincare routine?
Here are some benefits of using drugstore face packs:
• Remove dead skin cells
• Tighten the pores
• Gently exfoliate the skin
• Provide intense moisturization
• Improve the rough skin texture
How often should you use a drugstore face pack in your skincare routine?
A drugstore face pack can be applied two to three times per week, but some face packs, such as tan removal packs, can be applied daily for desirable results.
Are drug store face packs suitable for use alongside other skincare products like serums and moisturizers?
Yes, drugstore face packs are generally suitable for use alongside other skincare products. You may follow this simple routine:
• Wash your face with a cleanser.
• Apply the face mask treatment.
• Use a soothing serum.
• Top it off with a nourishing moisturizing.
• Use sunscreen in the daytime.
Recommended Articles