5 Best Lipstick Shades For Women With Fair Skin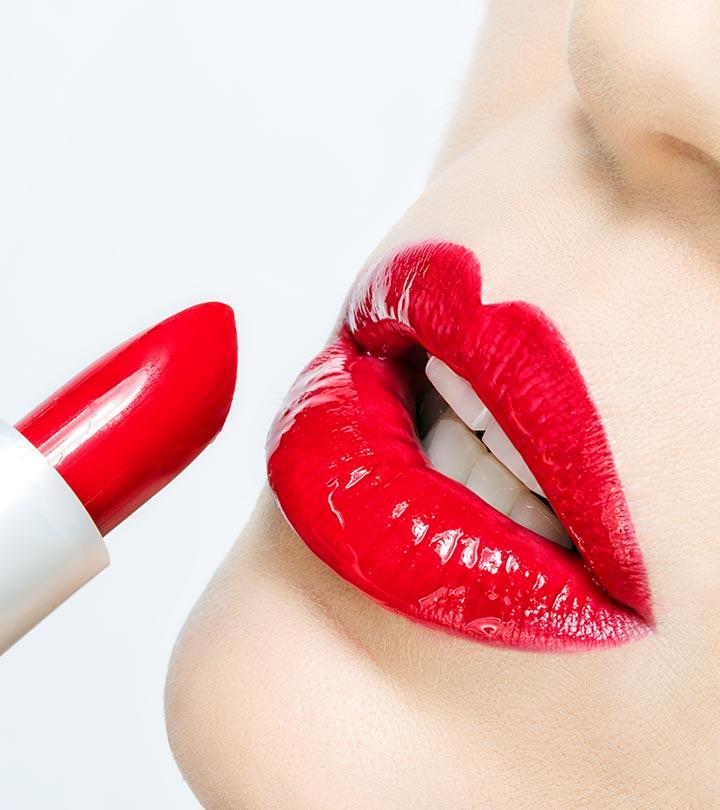 Lipsticks galore! How do I choose the best for me?
Buying a lipstick is often a tedious and confusing task for many women.
We spend hours in the cosmetic stores trying to find the perfect shade by trying on the tester lipsticks. A wrong choice will most certainly kill the buzz of the look. For so many people choosing a lipstick is more trial and error than science.
The choice of lipsticks depends on many factors including
The skin tone – The same lipstick shade would not suit fair, medium and darker skinned tones
The occasion – Everyday wear requires more subtle shades rather than a blingy red
Texture of the lipstick – Lipsticks is available in stains, glosses, mattes etc.They will all go on as a different hue.Hence , its essential to try out the texture of the listick
To solve this confusion, it's advisable to go through the basics for choosing the right color.
In this post, I have listed out 5 lipstick shades for fair skin tone women.
First and foremost, we need to determine our natural lip color.
For day to day wear, pick the shade which is slightly darker than your natural lip color
For an evening party or a bold look, go for a darker shade. Most dark shades would work well for a fair skin
Best Lipstick Shades For Fair Skin
Following 5 are the top lipstick colors for fair skinned women.
1. Rich Red:
Red is a very popular color and looks great on fair skin. It gives a bold, dashing look to fair skin women with pinkish or rosy hues. You need to experiment with the texture.Stains such as Revlon bitten lipsticks are very popular these days. Even starlets like Sonam Kapoor have been seen sporting the red lipstick
For a complete look, outline the lips with a red lipliner.
[ Read: How To Apply Red Lipstick Perfectly? ]
2. Red With Purple Undertone:
This one is one of my favorite lipstick shades for fair Indian skin. It is a more pinkish version and is perfect for a night out. If you are going for a little less oomph than rich red, this is the color for you.
This is a flirty and feminine color and doesn't require much embellishment.The best part is that it can be worn during day time.To preserve your lipcolour slick on a 24 hour lipstick.
Complimenting lip liners ensure that lipsticks don't bleed. I always like to slick on a nude lip gloss to give a sparkly look for a night out.
[ Read: Get Rid of Dark Lips Naturally ]
3. Orange:
This is a playful color and suit young girls the most. Once in a while, it is good to get adventurous and look beyond the conventional colors.
Orange has been the in trend color this year. For a clean look pair it with nude eyes. If you want to up the ante you can add on goth eye makeup.
Although I must warn you, if not worn with the right outfit it may turn out to be a disaster.So in the case of orange lipstick less is definitely more.
4. Peach:
This is a great color for everyday wear. You can wear it to office and slick on some lip gloss for a party look.It's perfect for summers.
Pair this look with nude eyes for a fresh summery look. It is not on the bolder side but can still make your lips look pretty.
[ Read: Summer Lipstick Shades ]
5. Coral Pink In Matte:
Here is another lipstick for fair skin and is also good for an everyday look. The color isn't too bold; it would make your eyes stand out. It also gives you a natural look.
These shades also are known to suit Indian women, especially those who have fair skin.
A few tips on choosing the right shade that works for you
Try out lipsticks in bright light
Opt for simple eye makeup with bright lip colors.Dramatic eye makeup with bright lips will look overdone.
While choosing shades done mix and match .Clean one shade off and then apply the second shade
Now having given you the guidelines, it's time for you to make your own variations and choose the color which suits you the best. Have fun! And don't forget to comment!
Recommended Articles:
The following two tabs change content below.

Latest posts by Supreetha Sharma (see all)