20 Jaw-Dropping Hairstyles For Oval Faces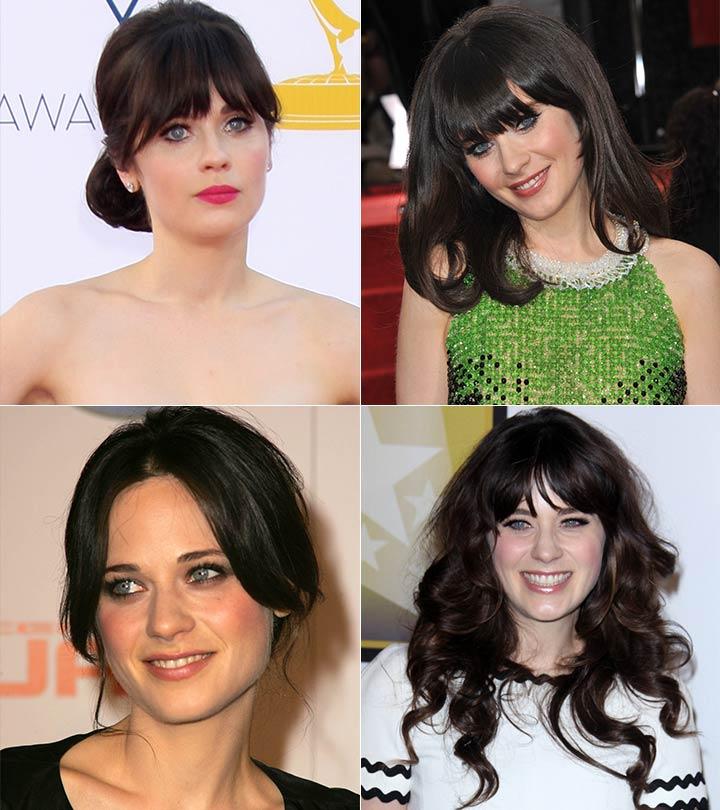 All hairstyles look great on oval faces.
Wrong!
This is a common misconception. I have a friend who jokes about how every time she wears her hair in a tight high ponytail, she feels like people talk to her forehead and not her. An oval face has an egg-like shape with a large forehead and a semi-pointed jawline.
Hairstyles accentuate certain facial features like your eyes, cheekbones, and jawline. You need to know which features to highlight and which to avoid. I guarantee that you will be a pro at picking out hairstyles for your oval face by the end of this article!
How do you know if you have an oval face shape? To figure that out, you first need to measure your facial dimensions. Read on to find out how.
How To Measure Your Facial Dimensions
Using a regular scale or a measuring tape,
measure the width of your forehead at its widest point. For most people, it is at the halfway point between the hairline line and eyebrows.
Measure the width of your cheeks from ear to ear, beginning and ending at the points where your ears are connected to your face.
Next, measure between the widest points of your jaw.
Finally, measure the length of your face, beginning at your hairline and ending at the tip of your chin.
Follow the steps given below to determine whether you have an oval face.
Do You Have An Oval Face?
The length of your face is greater than its width.
You have a large forehead and a semi-pointed jawline.
Your jawline is not entirely pointed; it's more angular.
You have a narrow jawline and forehead that are about the same width.
Your cheekbones are soft and angular.
Now that you know you have an oval face, here are some pointers to look out for when picking your hairdos.
Focus Points
Having an oval face means a large forehead. Make sure the hairstyle you pick covers your forehead at least partially. This draws attention to your cheeks, jawline, and neck.
Go for a small pouf rather than a large one. Poufs are meant to add height to your face, so they can make your face look longer than needed.
Show off your cheekbones by picking loose hairstyles where you can tuck your hair behind your ears.
Parting your hair down the middle will make your face appear longer than it is. Try slight side partings or a zig-zag middle parting.
Messy hairstyles like top knots work wonders for oval faces as they make your hair look voluminous.
Bangs! When in doubt, go for bangs. All types of bangs work with oval faces. It simply depends on which facial feature you want to flaunt.
While people with other face shapes have to be careful when picking short hairstyles, you don't have to worry about this problem as all short hairstyles look great on oval face shape.
Now that you're up to speed with everything you need to know about the oval face shape and how to pick flattering hairstyles for it, let's explore some incredible hairstyles that you can try out.
20 Jaw-Dropping Hairstyles For Oval Faces
1. Slightly Parted Front Bangs
"Who's that girl? It's Jess!" Yes, New Girl star and singer Zooey Deschanel has an oval face. She clearly knows that bangs work for her. Her thick, slightly parted bangs cover her forehead, but not entirely. They focus on her entire face and also accentuate her amazing eyes.
2. Wavy Bangs And Curly Hair
Zooey added her own twist to the retro Hollywood look with this wavy do. Those big curls paired with wavy bangs are a win. Curls add volume to your hair, making your face look slender. Her bangs are slightly disheveled, which shows her forehead but hides its length.
3. Half Updo With Thick Bangs
Zooey Deschanel is seen sporting bangs most of the time, and she rocks them like a queen. Really! Don't believe me? Recall any movie of hers. 500 Days Of Summer, Failure To Launch, The Hitchhiker's Guide To The Galaxy – you name it, and she has bangs in it.
4. Slight Pouf Updo With Thick Bangs
Zooey has bright blue eyes with a hint of gray in them, and she knows that her hair color accentuates them well. Her thick bangs also help in framing and drawing attention to them. Let's not forget that incredible lip color that she has used to complete this quirky look. Gotta love her style!
5. Bangs With Choppy Hair
Looks like after killing Bill, Uma Thurman is now an atomic blonde (get it?). If you have an oval face, you can pull off these choppy ends. Pair them with thick bangs, and game on!
6. High Loose Bun With Slight Bangs
Did you know that Uma means 'light'? And, I have to say, she is shining bright with this hairstyle. Wrap your hair in a loose high bun, leaving the ends to fall free. Pull out a few strands of hair from the front to add an effortless vibe to the look. A little can go a long way!
7. Heavy Side-Swept Bangs
Uma Thurman is stunning. All oval faced women should take a leaf out of her lookbook. Whether you're tying a ponytail, a bun, or simply leaving your hair loose – side-swept bangs always work. They accentuate your face while taking the focus away from your forehead.
8. The Slick Look
Jada Pinkett Smith has a fashion sense to die for. She also has an oval face and rocks short hairstyles like no one else. Since she suffers from alopecia (a hair loss condition), she keeps her hair short. But in all honesty, if she hadn't revealed it, we wouldn't have been able to figure it out. This slicked back look of hers works well for formal events.
9. The Long Bangs Bob
Jada Pinkett Smith is effortlessly stylish and has flawless taste. And she knows that women with oval face shape look great in short hair. Style it with long bangs that fall on one side, and you've got yourself a killer look.
10. Bronde Ombre Lob
Jessica Alba went from being an actress to a successful entrepreneur. She also has incredible hair. Her hair game is on point in all her movies. Take a look at this lovely bronde ombre. It starts off as brown and fades into a lovely blonde. The sleek lob completes the look perfectly!
11. Light Waves
Style your hair in light waves to make it look voluminous. Wash your hair and blow dry it. While blow drying it, use a round brush to brush it up and outwards to make it look big. To add some definition, you can get some light highlights in your hair.
12. The Romantic Updo
It's hard to believe that there used to be a time when dirty blonde hair was looked down on, considering it's all the rage now. A romantic updo with deep side-swept bangs is a great way to showcase your blonde locks as well as your jawline.
13. A Slight Pouf
We all love a good pouf from time to time, but if you have an oval face, you need to make sure not to make it too big. Poufs add height, which can make an oval face look longer. Take a look at Jessica Alba – she knows that a small but well-defined pouf is a 10!
14. The Beach Do
Spotted – Serena van der Woodsen having a great hair day! Bet you all read that in the Gossip Girl tone. This layered, wavy hairstyle is perfect for the beach. Those summer colors just add to the warmth of this hairdo. You know you love it! XOXO.
15. Gradual Bob
Victoria Beckham is ever the fashion queen! She has impeccable taste in clothes, shoes, and hairstyles. This long bob with a side parting covers her large forehead and cheekbones while accentuating her eyes, jawline, nose, and mouth.
16. Short Big Curls
Curls automatically make your hair look big. If you have short hair, consider this curly bob hairstyle. Pair it with a red lip color like Charlize Theron to look like a red carpet diva.
17. Blonde Lob
Charlize Theron is a goddess. She looks incredible with blonde hair and gray eyes. A long bob is a great way to showcase your natural blonde locks. Parting your hair on one can create the illusion of bangs, so you don't need to cut your hair short.
18. Half Pouf
Now, this is a hairstyle that looks great without covering your forehead. This half pinned-up do makes use of a pouf to add height to your face and make your jawline look long. Make sure your hair is behind your shoulders, so it doesn't overemphasize your jawline.
19. The Classic Hollywood Look
Gray eyes, red lips, and blonde hair. Sounds like a line from a Taylor Swift song, but it's not. Those three make for a deadly combo and absolutely slay when paired with a classic Hollywood hairdo. All eyes are going to be on you and you alone.
20. The Messy Fishtail Braid
Braids are amazing! They are my all-time favorite hairstyle. Blake Lively looks stunning in this messy fishtail braid. I love the twist she added to it by not braiding her entire hair. It looks voluminous and like a beautiful mess. Incredible!
There you have it, ladies! That was our rundown of the best hairstyles for oval faces. If you have an oval face, try out these cool hairstyles and comment below to let us know about your experience. Go slay!
The following two tabs change content below.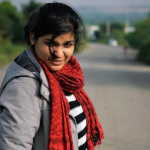 Latest posts by Anjali Sayee (see all)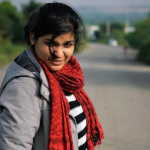 Anjali Sayee
Anjali Sayee is a writer and an introvert. From studying Aeronautical Engineering and wanting to design her own airplane to writing articles on hairstyles, she has been on quite a journey. She believes that hair is one of the key factors that define a woman's personality. To quote her, "What's the first thing they do in the movies to show a personality change? Change the hair – because it has a life of its own." She's here to help you find the hairstyle you need. This bookworm is a self-professed Wholocker, a talented drummer, and an amateur photographer.