14 Beauty Tips For Healthy Pink lips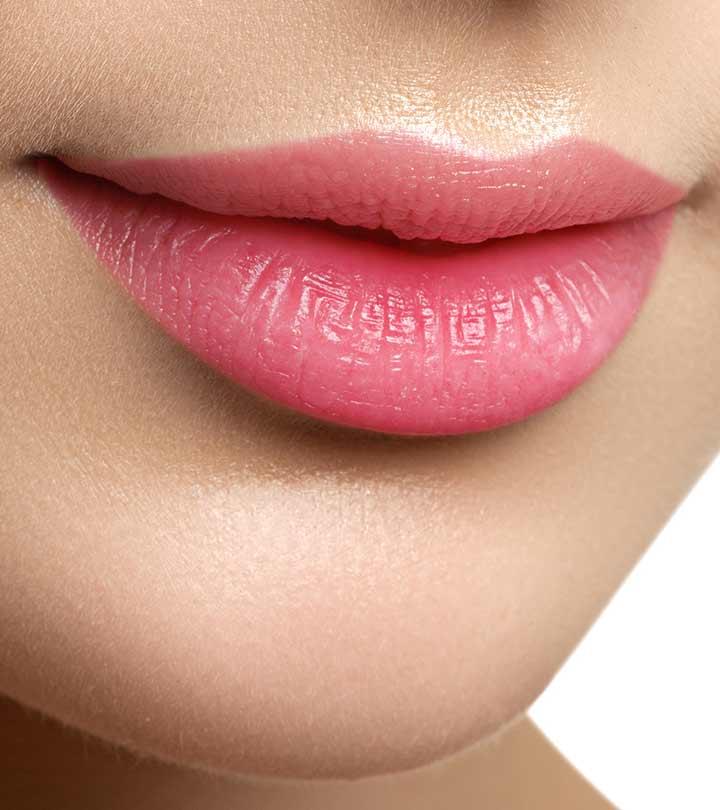 Soft Pink Lips can brighten anyone's face and add a friendly warm touch to one's smile. Pinkish tinge on Lips is a sign of good health, and thus a proper care need to be taken to keep that tinge on the lips. Also lips are the most delicate part of our face which have no oil glands of their own and hence external moisture is very important to keep them baby soft.
Best Beauty Tips for Pink Lips:
1. Moisturize Your Lips:
Dryness and chapping of Lips is one big turn off and if it's not treated at the right time, it causes dark and pigmented lips. Keep a Lip balm always handy, and apply it frequently throughout the day. Lip balms are addictive, so choose them wisely. Avoid Petrolatum or Petroleum based Lip balms as they don't turn out beneficial in the long run. Check for Ingredients like Natural Beeswax, Cadillac Wax, Glycerine, Almond Oil and Vitamin E in your balms.Or simply apply Vitamin E oil before going to bed. This will always be the first of the pink lips tips that you will ever get.
2. Hydrate Yourself To Keep Your Lips Hydrated Too:
Hydration brings out a pinkish tinge and a juicy look to the lips, while dry lips look exactly the opposite, dark and dull. Keeping yourself hydrated will combat the dryness on the lips irrespective of the season. Only external application of Moisture is not sufficient, internal hydration is important as well.
[ Read: Home Remedies To Cure White Spots On Lips ]
3. Coat Your Lips With a Chap Stick or Lip Balm Before Applying Lipstick: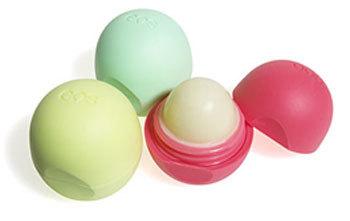 This will ensure you that your lips are moisturized in spite of the Lipstick on. Apply a lipgloss for a juicy pout or even a Lip salve. Avoid Matte lipsticks as they make the lips tad dry. Opt for Crème finish or Satin finish, and make sure you moisturize your lips well before applying lipsticks and glosses.
4. Scrub-a-Dub Dub:
Lip scrubbing helps you to get rid of the Dead cells, resulting in soft kissable lips. There are ways of Scrubbing lips, you can simply slather your lips with Plain, heavy Lip balm or even clarified butter before retiring and scrub of the dead cell with a tooth brush next morning while brushing. Make a Sugar lips scrub, mix in some granulated sugar with Petroleum jelly or your Lip balm, mix it well and apply a layer on your lips. Scrub your lips in a circular motion and wipe off with a damp cloth or cotton. Baby Soft Kissable will be all yours!
5. Stay Away From Dark Colours:
Dark and pigmented Lipsticks may snatch the pinkish tinge from your lips, eventually leading to pigmented lips. Use Soft Colours or even Nudes. Also well known Brands should be used for Lips as they may contain toxins that can harm your lips.
6. Rose Petals For Soft Pink Lips:
Looking for home made tips for pink lips?
Crush some Rose petals and add a teaspoon of honey to it. If your lips are pigmented, add a teaspoon of Milk powder to it.
Apply this mixture to your lips for 10-15 minutes and wipe off with damp cotton and follow up with your Lip balm.
Rose adds a Pinkish tint on the lips while Milk powder and Honey lightens the Lips. Regular or Daily application is necessary to keep your lips soft and pink.
Some More Tips For Perfectly Pink Lips:
7. No Smoking: Nicotine causes darkening and discoloration of lips, so it is best to quit smoking if you want pink and healthy lips.
8. No Coffee or tea: Since components of caffeine are known to blacken the lips, one should avoid consuming tea and coffee.
9. Avoid Sun exposure: Darkening of the lips may happen due to the presence of excess melanin pigment in the region. The sun is known to increase the synthesis of melanin in the body. Hence, it is ideal to protect oneself from these harmful  UV rays of the sun by using lip products, like lip balms and lip sticks which contain SPF or other sunscreens, to ensure pink and healthy lips.
10. Ensure using good cosmetics: Using a lot of lipstick or other artificial cosmetics on the lips can be harmful. This is because of the presence of corrosive and unhealthy chemicals in them .Excessive and prolonged use of cosmetics, especially the ones which are cheap in quality, on the lips can cause pigmentation. Cosmetics that have nutrients and natural extracts like jojoba, Shea butter, pomegranate seed oil etc in their composition should be selected compared to the pro-chemical ones. Lipsticks, lip gloss etc should be removed preferably with natural oils like coconut or almond oil. The expiry date of the cosmetic should be checked before applying the same on the lips as using an expired product can cause severe allergy. This is how to make lips pink with cosmetics.
 Read: Burgandy Lipstick ]
11. Maintain a Healthy Diet: Following a dietary regime which promotes a rich amount of fruit and vegetable intake is very essential for having healthy lips. The vitamins like Vitamin C, naturally moisturizes the lips and reduces pigmentation. Hence, it is a must to have a vitamin-rich diet.
12. Avoid Chlorine contact: Chlorinated water also causes pigmentation of the lips. Hence, it is better to avoid contact of the lips with chlorinated water.
[ Read: Best Budget Lipstick India ]
13. Genetic trait: Some people are born with dark lips, which is a result of genetic factors. It is very difficult in such cases to lighten the colour of the lips naturally and surgery is the only resort to help attain pink lips.
14. Some Other Natural Remedies: How to get healthy pink lips naturally? Apart from cosmetic, habitual and surgical methods, use of certain natural products, like lime juice, almond oil, glycerin, honey, rose petal extracts, cucumber juice, aloe vera etc , prove helpful in moisturizing and nourishing the lips to  give them the healthy, luscious and pink look. This is how to get natural pink lips.
[ Read: Covergirl Lipstick Colours ]
With these simple and easy tips and remedies, it's very easy to achieve soft, healthy kissable lips. Hope you liked this article on amazing tips for pink lips. How do you care for your lips? Let us know below.

Recommended Articles:
The following two tabs change content below.