6 Latest Party Hairstyles Along With Styling Tips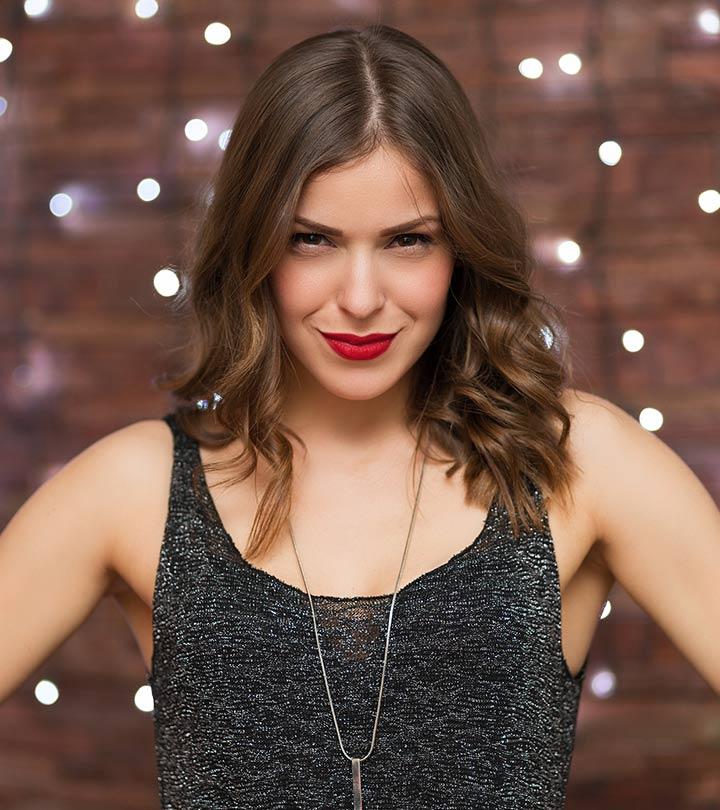 This party season calls for trying out new trending hairstyles. Hairstyles accentuate the beauty of women. Easy and quick party hairstyles give a break from your monotonous look and give you a trendy and gorgeous look. Be it prom night, formal parties, wedding parties or any event, there are many options for you for a quick and sexy hairstyle which will make you dress up and look stunning for the event.
Here are some options for some modern and gorgeous look – they can be modified a bit to make it look more casual or formal – depending on the kind of event you are attending.
Here is a list of latest party hairstyles you can pull off for any special occasion:
1. The Low Slung Bun:
Side swept bangs and low slung bun is definitely among the neat, elegant and refined hairstyle for party 2013, that is this year! Team this look with a perfect outfit and Smokey eyes, then you're all set!
How to achieve this look:
Part your hair into a side parting and clip up the bangs onto either side of the head. Brush the rest of the hair into a low ponytail and secure with hair tie. Twist the ponytail and coil it to form a bun. Secure the bun with bobby pins and finish up with strong hold hairspray.
2. Hair Curls:
Hair curls look sexy and seductive. They certainly aren't among the new hairstyles for party but they give you a perfect look if you sport straight hair on regular basis.
How to achieve this look:
If you have fine hair, apply some volumizing mousse and blow dry your hair using round barrel brush. Once this is done, create curls on your hair using large barrel tongs. Set the curls with strong hold hairspray and then tease the curls to separate the curls well.
3. Sky High Bump/ Hive:
We have seen celebrities hairstyles sport this look on red carpet and this hairstyle has always been a style statement.
How to achieve this look:
Prep your hair to give it a volume boost – apply volumizing mousse and blow dry hair upwards. Then divide your hair and backcomb it to give it a volume at the crown. Lightly brush back the hair and then style as you want. You can either create a bun with the rest of the hair or create a half up half down style. Secure the hairstyle with strong hold hairstyle.
4. Pony with a Pouf:
This sexy high ponytail with a pouf works perfectly with almost all outfits specially with little black dress.
[ Read: Hairstyles for Long Hair For Party ]
How to achieve this look:
Prep your hair by applying volumizing mousse to give hair roots volume and texture. Blow dry and start backcombing the crown part of the hair. Give it an extra volume by backcombing a bit more. Comb the hair at the crown to create a pouf and secure it with bobby pins. The rest of the hair is tied up to create high ponytail.
5. Pixie Look:
Short hair should not stop you from rocking the party. Just use best hair products to give your mane a sheen and texture.
6. Textured Bun:
Textured Bun looks great with cocktail dresses and smokey eyes. They are a great option for people with natural waves in their hair.
How to achieve this look:
Blow dry damp hair using a diffuser which will accentuate natural waves in your hair or just create curls using large barrel tongs, run a brush through your curls to separate them.  Using your fingers, rake through your curls and create a mid level bun. Secure with bobby pins and finish using medium hold hairspray.
How cool are they? Isn't it? Here is a video that will help you better understand to achieve the party hairstyles.
The following two tabs change content below.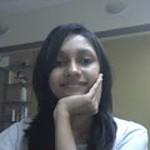 Latest posts by Riddhi Jholapara (see all)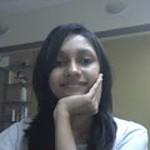 Riddhi Jholapara
hi everyone I am Rids from mumbai .. A girl who is pursuing PhD in biological sciences. This blog is my passion and I love writing. I am passionate about many other things - books, music, movies and makeup. This blog is an attempt to write about everything that I really love.