40 Stunning Permed Hairstyles For Women To Choose From
The transformation will knock your friends off as you redefine your style.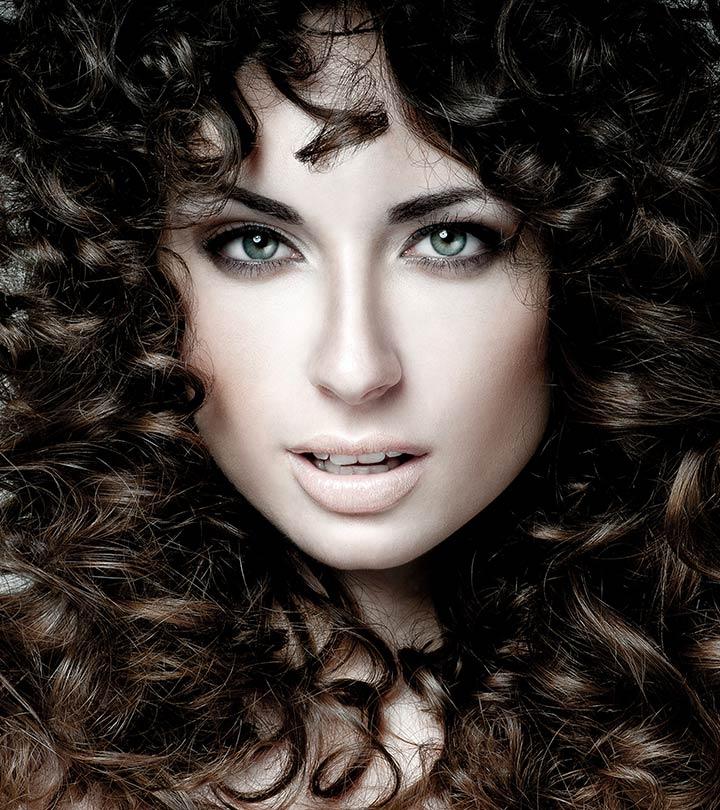 We all have experimented with our hair. Every year we see new hairstyles, and sometimes, we even see some of the old ones making their entry again. Yes, we are talking about perm hairstyles that used to be one of the hottest trends in the 80s. And guess what? It has come back, but with a twist. You no longer have to undergo harsh hair treatments to get that perfect perm look. With advanced technology in hairstyling, you can have that look without compromising your hair health.
"My recommendation is the American Wave Permanent Texture Service," says Nick Arrojo. "American Wave creates soft, natural-looking wave and curl patterns for today's style-conscious client. Whether you want to increase volume, make curls, or add beach waves, this professional service offers the permanent creation of texture. The system uses editorial hair setting techniques for fashionable looks. The ionic waving lotion reduces stress on hair, smooths the cuticle, and encourages wave and curl patterns that are tailored to the characteristics of each person."
So, what are you waiting for? Get your hair permed and flaunt it in style without any worries! In this article, we have listed some of the best permed hairstyles for you to try. Keep reading to know more!
How To Perm Hair?
Perming techniques have changed over the years, and thankfully, for the better. Back in the 80s, perming was the leading cause of hair damage caused due to the harsh chemicals that were used back then. But beauty does not have to be a pain anymore, because, thanks to modern science, you no longer have to sacrifice the health of your hair to stay stylish. You, technically, can perm your hair at home, but I would recommend you go to a professional to save you the effort and from dabbling with all those intimidating chemicals. So, before we jump into our ideas and inspirations for permed hair looks, let's talk about what the perming process actually involves:
Your hair is washed thoroughly to remove any dirt and to allow the perming agent to enter your hair shaft easily. (Is it just me or does everyone feel like a millionaire heiress when they get their hair washed at the salon? Just me? Okay.)
Now, the disulfide bonds(that determine the texture of your hair) have to be broken to make the hair more "flexible", so to speak. For this, a perming lotion is applied to your hair. The perming lotion will differ depending on the kind of perm you are getting – acid, alkaline or exothermic perm.
As the perming lotion works its magic to loosen the disulfide bonds in your hair, your hair is tightly wrapped around curling rods to redefine their structure and curl them up.
The amount of time that your hair is left in the curling rods depends on four things: the thickness of the hair, the texture of your hair, the condition of your hair, and the desired result.
The curling rods are then removed from your hair and a neutralizer is applied to rejoin the disulfide bonds in your hair into its new curly structure.
The neutralizer is washed out of your hair, and you are advised to not apply any heat, shampoos, or other hair products to your hair for the next couple of days.
OK, now that we have got all the boring stuff out of the way, let's jump into our top picks for perm hair ideas and naturally curly haired women that you could take inspiration from when getting your hair permed!
40 Perfect Ways To Style Your Perm
1. Blonde Spiral Perm
You know what they say – go big or go home. And with this perm job, you will definitely be going big. These tight and bouncy curls created by a spiral job look as magnificent as they are. But bleaching your hair blonde (before perming it, of course) will give you a perpetually beach-ready look.
2. Looks-Quite-Natural Perm
As the title suggests, this kind of perm looks quite natural. The curls in this style are a result of using really narrow curling rods during the perming process. Considering how much girls bemoan the frizz that they are cursed with, it's amazing how beautiful the frizz created by brushing out this perm looks.
3. Mohawk Perm
What's better than one hair transformation? A double hair transformation, of course! A Mohawk is a cool and daring style to sport by itself. But adding a root perm to it will take your badass factor to a whole new level. Moreover, the shaved, straight sides create a marvelously striking contrast against the tight, voluminous curls at the top.
4. Big Mane Spiral Perm
Want to infuse new life into your dull, lifeless hair? A spiral perm is just what you need to add gorgeous curls and dynamic texture from the roots to tips of your long tresses. And the best part is you will end up with hair that looks as magnificent as a lion's mane!
5. Super Defined Root Perm
Ain't nothing sexier than super defined ringlet curls that shoot off in all directions of their own accord. This root perm style will lift up your hair from- you guessed it- your roots. The end result is loads of volume around your head and bouncy curls that could bring anyone who beholds them to their knees.
6. Mid-Length Diffused Perm
I know, I know. What's the point of getting a perm if you have to dry them with a diffuser, right? But, hear me out. Diffuse drying your perm is the best way to build up texture and expansion. It opens up your curls and creates some beautiful definition in them. Besides, there's something about jet black curls that is incomparable to any other style.
7. Bushy Perm
OK, I know, in a world that is governed by Eurocentric standards of beauty, bushy hair is considered "bad". But, look at the gorgeous head of hair on that girl! You don't always need to subject your permed hair to a myriad of hair products to get those perfectly defined curls. Sometimes, you can just let it air-dry and brush it out to create a beautiful and bushy mane.
8. Crazy Multi Textured Perm
Gone are the 80s, when each curling rod had to be inserted precisely to get a head of tight, perfect curls. It's the 21st century, and messy hair is all the rage! This multi-textured perm involves using curling rods of different sizes to create messier and more natural-looking curls.
9. Rough Partial Perm
I'm a rock chic girl in a hard rock world! If you want to unleash your rock chic side to the world, this perm is exactly what you need. This partial perm, which leaves the roots untouched and curls the lower half of your hair, creates a rough and sexy look that will make you look like an absolute rock star.
10. Relaxed Waves Perm
Who says that you can only go for tight curls when getting a perm? Getting some relaxed waves is also a completely viable option, thanks to the digital perm. Unlike a normal perm, your waves will be most prominent when your hair is dry. Plus, you get the perm without the commitment of having super curly hair!
11. Partial Digital Perm
If you are anything like me, you have probably spent a lot of time fantasizing about having a permanent blowdried hair look. Well, with a partial perm, you can get one step closer to that dream! This look involves getting the ends of your hair digitally permed and leaving the roots and midsection of your hair untouched to create a chic half straight/half curled hair look.
12. Crazy Huge Perm
Yeah, so Julianne Hough is an ethereal human being who can carry off the most ridiculous of perms. But, truth be told, this big perm actually looks pretty great, in an 'in your face' kinda way. Hough's medium length hair has been permed into some seriously big curls to create this crazy gorgeous curly bob look.
13. Beachy Waves Perm
Julianne Hough proves once again that your idea of a perm does not have to be limited to tight ringlets of curls. Here she is seen sporting super relaxed beachy waves that are super cute to look at.
14. The Carrie Bradshaw Perm
If there's one thing that Carrie Bradshaw has done for women all over the world, it is show them that you don't always need to have poker straight, super styled hair to look gorgeous. And, to this day, women all over the world flock to salons to get their hair permed into absolutely unruly blonde curls like hers. And we are not complaining.
(Pictured above is Anna Sophia Robb who played Carrie Bradshaw on the Sex and the City spinoff series, The Carrie Diaries.)
15. Ginormous Perm
OK, bear with me here. I know this hair looks pretty ridiculous. But, BEYONCE! Beyonce sported this ginormous root perm at the Austin Powers in Goldmember movie premier back in 2002. And even though I know you will probably think twice (or 100 times) before getting this blonde perm done, you can rest assured that you will stand out in a crowd if you do.
16. Burgundy Short Perm
Rihanna has done her fair share of experimenting when it comes to hair colors. But this burgundy shade is one of my personal favorites. The deep red shade has been done up in a short spiral perm bob that looks fabulous, while still staying on the classier side of things.
17. Short Wavy Perm
Contrary to popular belief, you don't need to have medium or long hair to get a perm. A short bob can suffice if loose waves are all you need. The cuteness factor of this relaxed wavy look is taken up even more by the adorably short bangs at the front.
18. Grungy Multi Textured Perm Bob
It is surprising how versatile you can be with a perm. Take this short bob look, for example. Done up in curls of varying sizes, this rough perm is the epitome of chic grunge. Topped off with some super short bangs and the curls seemingly having a mind of their own, this look takes grunge styling to a whole new level.
19. Bleached Blonde Perm Bob
They say that blondes have more fun. When I look at this hair look, I almost believe it. (Almost.)
The fine waves created by this perm and the blonde dye job look sun kissed, as if you have just come back from a day of frolicking about on the beach!
20. Big Body Perm
When it comes to creating big and bouncy curls, a body perm is where it's at. A body perm will give you big curls that are not as tightly wound as the curls given by a spiral perm. These big curls look gorgeous, natural, and have an oomph factor of their own.
21. Tousled Curls Partial Perm
Some of us like to get that all-natural look even when we style our hair. This perm look is tailor-made for those types of people. Not only is this partial perm done only on the lower half of your hair, but it is also done using wide curling rods to create big curls that have been tousled up to make them look effortless and natural.
22. Partial Body Perm
Olaplex has basically revolutionalized the perming process by reducing hair damage significantly. This partial body perm that has been done on the lower half of her hair to create big curls has been done with the help of Olaplex. Finished off with some straight cut bangs, this perm looks like something straight off a Parisian runway.
23. Wet Hot Perm Bob
Considering how 'in' bob cuts are right now, it is no surprise that one has turned up again on this list. Hot perms basically look like loose waves when wet and turn into more defined curls when dry. This short bob look has been done up in a hot perm and left wet to create a relaxed and shaggy wavy look.
24. Mixed Digital And Cold Partial Perm
Sometimes you just want to look like a cutesy girl-next-door, don't you? Well, achieving this look may be slightly complicated but the end result is definitely worth the effort. A digital perm has been done on the lower half of this model's hair to create some big curls at the bottom that are more defined when dry. The bangs have been done up in a cold perm to create a slightly wavy look and complete the aura of natural effortlessness.
25. Sultry Cold Perm
There's something so sexy about a woman's hair right after she has stepped out of the shower. You can capture the essence of that look with a cold spiral perm that will give you super defined and scrunched up curls when your hair is wet and loose waves when it is dry.
26. Multi Textured Perm Shaggy Bob
If you are planning on going for a dramatic hair transformation, here's a cool idea for you. A short shag bob is effortlessly cute by itself but it runs the risk of looking like a downright mess if not carefully styled. Getting a multi-textured perm can add some beautiful and natural looking curls to your bob and reduce the effort of styling it every single time you step out.
27. Luscious Body Perm
It's every girl's dream to have full-bodied curls that lusciously cascade down her back. And you could achieve that look with the help of a curling wand and giving up at an hour of your life every day. OR you could just go for a body perm that can give you big, bouncy, beautiful curls and reduce the everyday effort on your part.
28. Wild Perm
We all want to live young and wild and free. And we all want the way we look to convey that. This perm will add a ton of texture and dimension to your hair and help you reveal your wild side. And to let your hair completely out of control, cut into a short shag bob and let your curls do their thing.
29. Swooped Bangs Perm
Now, here's another take on the classic perm look. You don't have to limit yourself to long hair or bob cuts to sport a perm. You could also go for a swooped bangs look that is short on the sides and long on the top. A perm can add tons of volume to your hair and work great to reduce the roundness of your face and accentuate your angles.
30. Texturized Partial Perm
Dammnnn, Beyonce… back at it again with the permed hair! This time around, Queen Bey is sporting a partial perm that has natural roots left at the top and the rest of the hair done up in a multi-textured perm. This has enabled the hair at the top of her head to fall flat neatly and created gorgeous volume on the sides of her face, accentuating her cheekbones.
31. Medium Bob Spiral Perm
Imaan Hammam is that Dutch-Egyptian beauty who has taken the fashion world by storm in the past couple of years. When she walks down the ramp, her natural curls make her stand out in a sea of beautiful faces. To get tresses like hers, your best bet would be to go for a mid-length haircut and a hot spiral perm.
32. Layered Multi Textured Perm
When a revival of the popular 90s TV show Beverly Hills 90210 hit the screens in 2008, everyone sat up and took notice of Annalynne McCord's gorgeous blonde curls. You could recreate her look by getting your hair cut in some layers and going for a multi-textured perm.
33. Blonde Classic Perm
Once you lay your eyes on Dutch model Rose Bertram, it's hard to look away. And, believe it or not, her hair is naturally that curly and blonde. If you want to get classically curly locks like hers, you may have to go in for a dye job to bleach your hair blonde and then go for either a spiral or a stacked digital perm.
34. Cold Spiral Perm
DJ Vashtie has created quite a name for herself in the New York music scene. Besides her sick tunes, a standout feature of this powerhouse of talent is her long glossy curls. You could go in for a cold spiral perm on long hair to get her look.
35. Bouncy Curls Hot Perm
Mexican supermodel Luz Pavon is an inspiring entrepreneur in her own right. But what got her to the top of the fashion industry is her thick, curly hair that she used to endorse many hair products. A hot perm with wide curling rods is just what you need to imitate her fabulously bouncy curls.
36. Golden Blonde Spiral Perm
At just 17, Danish model Frederikke Sofie has firmly established herself in the modeling world. A large part of her success (besides sheer hard work, of course) has to do with her ravishing golden curls that lend an air of ethereal quirkiness to her look. You could go for a cold stacked or spiral perm with small curling rods if you want to take a page out of her hair look book.
37. Cold Root Perm
Here's another 17-year-old who is giving us some major envy. Alanna Arrington may just be at the beginning of her modeling career, but she has already opened for Altuzarra at New York Fashion Week this past year. Her gorgeous curls may well be natural, but you can get her look by going for a cold root perm and a bob cut with straight cut bangs.
38. Wispy Bangs Spiral Perm
If there is one thing that makes Juno Temple stand out in a slew of conventional looking actresses, it's her untamed mane. Her naturally blonde and tightly wound curly hair is truly a thing of beauty. You can achieve her look by getting a spiral perm done on your hair and cutting a few curls in the front to get some wispy bangs.
39. Hot Root Perm
Kangana Ranaut may be a Bollywood actress, but she is renowned all over the world for her work (and her beauty). More importantly, her wildly curly tresses have brought about a revolution in the Hindi film industry's beauty standards that believed in heavily styling one's hair. A hot root perm done on long hair is exactly what you need to get her look.
40. Boho Chic Perm
When it comes to boho curly hair, Vanessa Hudgens rules the roost. Her long, minimally styled hair flow down in a waterfall of curls, and the effect is breathtaking. If you want to get her look, you may have to grow your hair out until it reaches your waist before going in for a hot spiral perm.
Infographic: Most Glamorous Permed Hairstyles
You can never go wrong with curls! It is fascinating how you can style your permed hair in many innovative ways and make heads turn. The infographic below is a round-up of the most glamorous permed hairstyles that will make you a scene-stealer no matter where you go.
Knowing how to perm hair without damaging it is crucial. The process is simple. First, the perming lotion is applied, and the hair is tightly wrapped around curling rods. After removing the curling rods, a neutralizer is applied to the hair and washed off after a while – this offers a perfect permed look. Blonde spiral perm, bushy perm, crazy huge perm, bleached blonde perm bob, relaxed waves perm, and big mane spiral perm are some of the hairstyles you can try with permed hair.
Frequently Asked Questions
How long does a perm last?
Usually, a perm lasts three to six months. But it depends on the hair type and how one takes care of a perm.
Can you perm gray hair?
Since gray hair tends to be resistant, your hairstylist might need to go for an alkaline-type perm as it gives a well-defined curl to the resistant hair.
Is a perm good for thin hair?
The spot perm is ideal for thin hair. It only focuses on one or two spots and lets the rest of the hair be. Therefore, there is barely any hair damage.
How often should I wash permed hair?
You can wash your hair once a week with warm water. But do not forget to use dry shampoo between the washes whenever the roots begin to feel dirty.
The following two tabs change content below.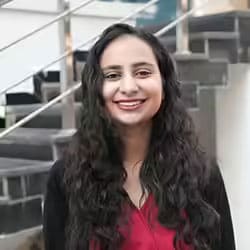 Arshiya Syeda is an editor at StyleCraze. Prior to that, she was a content writer and combined her writing and...
more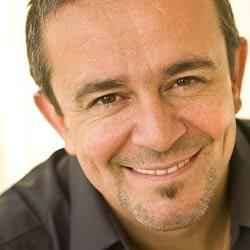 Nick Arrojo
(Hair Stylist)
Nick Arrojo is a celebrity stylist, author, and the owner of one of America's biggest indie beauty brands. He is...
more