10 Emo Hairstyles For Girls With Medium Hair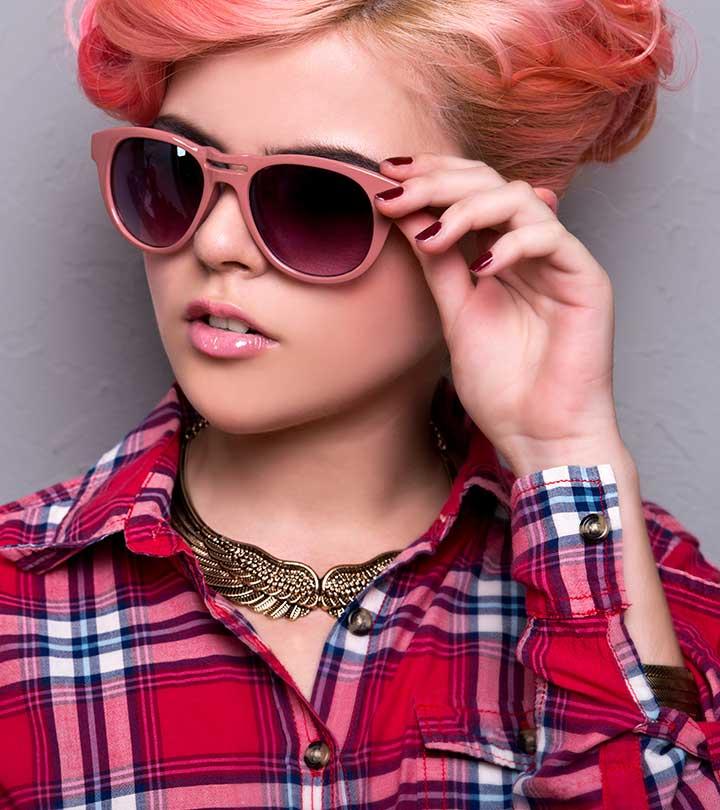 The majority of us want to be the way everybody is. Dress like everybody, walk like everybody, and live like everybody.
But then, there is this minority – the silent minority that has a craving for doing things different. It is passionate about standing apart, and not being just a face in the crowd. They are the rebels, the pioneers, and the trendsetters.
And if you are one of those, these emo hairstyles for girls could be a great start! Go ahead, and awaken the fashionista in you!
1. Cute Pink Hair Buns
If there were a competition amongst the cutest emo hairstyles, this one would win hands down. Graciously simple and amazingly elegant, this hairdo requires only a straightener and a few bobby pins.
If you have layered hair, simply leave away some chunks and divide the rest of your tresses into two equal parts. Pin the resultant two buns tightly with hair grips and – here comes the wacky part – mess them a little with your fingers.
Gently touch up the fringe, such that it is swept to one side and frames your face.
And there you go – the cutest diva in town!
2. Multi-Colored Emo Look
Ladies with medium to long hair and a penchant for experimentation, there you go! This look is ultimately chic, and gives the people around a reason to turn their heads.
But yes, it requires a lot of guts to style your hair with different colors. Of course, no guts, no glory, ain't it?
Remember to use colors that complement the colors of your skin, hair, and eyes. Also, if you have a dark complexion, try to avoid this style as the hair that covers your face might make you look dull.
3. Wavy Emo Hairstyle
Girls with short to medium hair can up their awesomeness quotient with this new style. Give this one a try, and see the loose waves adding a seductive dash of freshness and youthfulness to your personality.
For loose waves, use a good heat protectant spray. Otherwise, your hair might eventually become frizzy.
This is the perfect look for parties, proms, college, and even office!
4. Pretty Light Pink Waves
This soft ombre look would, undoubtedly, be an epitome of magnificence. Starting from deep pink at the roots, it transitions to light pink and almost fades into white at the ends.
If you have shoulder length hair, you can choose nearly any color to achieve this magnetizing look. Creating the loose waves is pretty easy – just tie your hair into a bun before going to bed, and wake up to see gorgeous wavy locks.
An angel incarnate. Undoubtedly.
5. Full Forehead Side Swept Hair
Lots of heavy bangs and fringes are what make this hairstyle. Depending on your face cut, you can opt for a full-forehead side swept look. You can also use highlights to give you a completely new look. If you are a woman who wears a devil-may-care attitude up her sleeves, then go for this hairstyle!
6. Uneven Cuts
Want to stand apart from the crowd? This hairstyle can help you! Just cut the edges of your hair in an uneven fashion. Ensure you don't overdo it the first time, in case you aren't sure how it would look. But if you don't give two hoots to all that, then nothing like it!
[ Read: Popular Emo Hairstyles To Inspire You ]
7. Green And Blue Streaks
If you have a short scene haircut, then you most probably would favor bold accents. Talking about bold accents, nothing can beat blue and green streaks in the bangs. They can pack a punch of intensity, and give you all that you want.
The best part about these emo haircuts is it requires minimum maintenance. And the not so good part – if you have a naturally curly hair, you might find it a little difficult to style.
8. Black And Mauve
Simply throw in some color and experiment with finishes for the edges. Mauve goes fabulously well with black, and this hairstyle could be a boon to anybody looking forward to redefining hairstyling.
To complete the look, add fine feathery edges and a braided headband.
9. Straight Hair With Short Strands
Did you ever wonder how on earth can you ever style your medium-length hair? Well, this is how – cut short strands such that they come down till your chin.
Liberation, freedom, and a carefree attitude – these are the qualities this hairstyle emanates.
10. Shaggy Black Hair With Colored Peek-A-Boo
If you have layered black hair and volume on the top, you have what it takes to be an emo hairstyle fan – because that's the emo fashion staple. All you got to do now is make textured dog ears such that they frame your face.
If you are still left wanting for more, you can add richly colored (like teal and pink) peek-a-boos underneath your hair.
[ Read: Amazing Hairstyles For Girls ]
Getting It Right
In case you need any help on getting an emo hairstyle, here's what you can do.
As these are creative looks, you can experiment a lot with your hair.
You can go for an extremely dark shade to give you the perfect goth–punk-emo look, or you can use multiple colors to add a funky twist.
Snip off the edges and thin them out at the tips.
Look for hairstyles online before you decide on getting something done.
Since you'll be cutting your edges thin, it's best to ensure that your hair is healthy and strong before you chop it off.
It is better to start by trimming off hair from the tips.
Play around with the bangs, fringes, and uneven length cuts.
If you don't have naturally straight hair, a straightener can help you get the look.
So these are some of the best emo hairstyles for girls. Which of the hairstyles mentioned in the post would you dare to choose? Let us know by leaving a comment below. We would love to hear from you.
Recommended Articles:
The following two tabs change content below.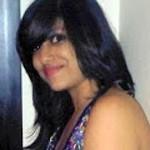 Latest posts by Debolina Raja Gupta (see all)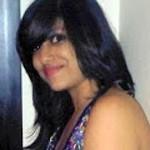 Debolina Raja Gupta
Hey I am Debolina. A complete nut-case and a wild-child if you may, I love keeping the child in me alive, and my daughter helps me do that all the time! A crazy working mom and also trying my hand at everything while I can, content-writing,designing, avid reader,book reviewer, fashionista, makeup blogger, avid blogger, photographer, wannabe guitarist, traveler.