8 Basic Types Of Perfumes
These fragrances are a massive favorite for brunches and any social occasion.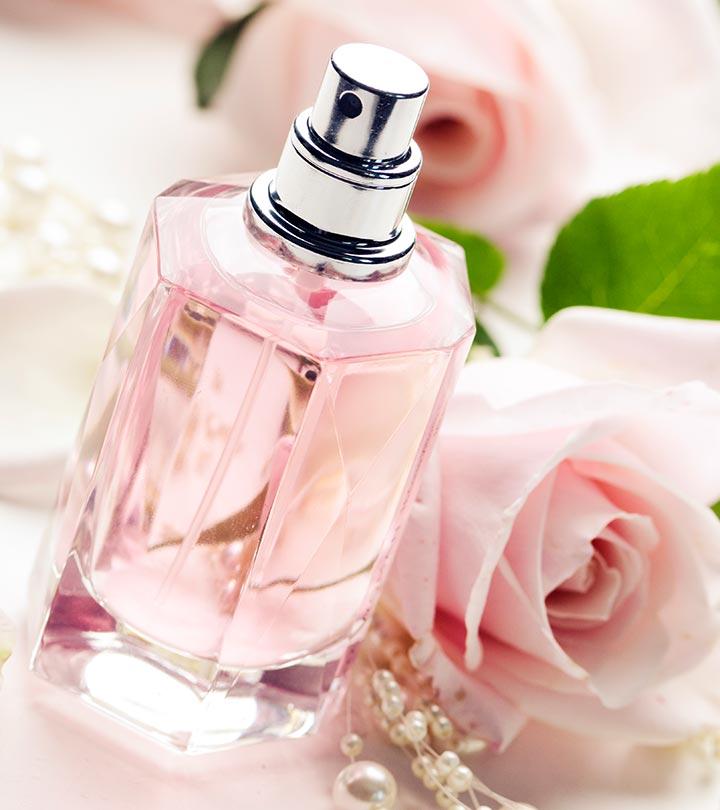 If you are a fan of pleasant fragrances, you are in for a treat. We are here to tell you all about the different types of perfumes. Interestingly, in ancient times (even in civilizations that are nearly 4,000 years old), people believed that women's bodies had a natural fragrance that attracted men towards them. But times have changed, and these days one can buy perfumes depending on their tastes and moods. Scroll down for the details!
So What Is A Perfume?
Perfume or fragrance as it is rightly called is a blend of fragrant oils, aroma compounds and fixatives to produce a pleasant and soothing scent for humans and other living objects.


Fun Fact
The first perfume brand in the world is claimed to be Legrand. The company produced and patented the first solid perfume known as Essence Oriza Solidifiee in 1887.
Different Types Of Perfumes
Perfumes usually come in different formats. Let's look at what these formats are, and what function they perform to offer you a good scent.
Floral
Citrus
Woody
Oriental
Fruity
Green
Oceanic
Spicy
1. Floral:
Floral fragrances are said to cover the largest category of the different types of perfumes which draw inspiration from different sweet smelling flowers like roses, jasmine, orange blossoms, gardenias and carnations amongst others.
Floral fragrances are considered to be romantic and sweet smelling. These usually have a single note or a blend of different notes from different flowers. Floral fragrances are very feminine in nature and are classic choices for those who want a perfume with feminine touch.
2. Citrus:
Citrus-based perfumes have the essence of citrus to offer a tangy feel. These types of scents are said to be lively and are perfect for person with a bubbly nature. Citrus fragrances are derived from lime, lemon, tangerine and mandarin; and some can feature real sharp tangy notes. Fragrances that have a citrusy smell also tend to give a naturally refreshing feeling and are perfect for use during the daytime. These also are known to blend well and give women a very soft fragrance which can be worn with ease.


Trivia
Besides citrus fruits, citrus perfumes commonly include other citrus ingredients such as lemongrass, verbena, and bergamot as well.
3. Woody:
A combination of wood and moss is the main theme of these Woody fragrances, and are most commonly referred as chypre fragrances. The predominant use of oak moss, citrus, patchouli, bergamont as well as sweet earthy aromas help in creating a very soothing perfume. Chypre fragrances usually refer to fragrances for female category and sometimes the unisex, but are not for the male category. It is said that there is a strong and classical appeal in these types of fragrances as these are most frequently used by corporate workers.
4. Oriental:
Oriental perfumes are a mix of earthy and musky fragrances. Ingredients like amber, musk, and animalistic base scents are often seen in Oriental perfumes. These types of perfumes are claimed to be ideal when one wants to attract attention or seduce that very special person. It is ideal for wearing on a special date or a romantic night out.
5. Fruity:
Fruity smells are also very pleasant and largely popular due to their sweetness. They have a blend of spicy and fruity notes which help make these ideal for usual dates and romantic outings. These include smells like apple, berry, mango, peach and other juicy fruits or possibly the essence of these fruits.
6. Green:
Green fragrances are known to be very good choices for daytime casual events, as they offer scents of fresh leaves and newly mown grass. Green fragrances are known to be sporty and in most cases tend to be unisex perfumes. These perfumes are considerately mild and should be worn on casual events or occasions.
7. Oceanic:
Oceanic fragrances are claimed to be a relatively newer type of perfume containing aquatic, synthetic aromas to resemble smells of mountain air, clean linen etc. These types of perfumes are claimed to be very good choices for job interviews and official events.
8. Spicy:
These types of perfumes pack in those kitchen herbal smells like cinnamon, ginger, cardamom, cloves, pepper and more. Spicy fragrances claim to have their own alluring scents and are very luxurious in an old fashioned sense. These fragrances are a huge hit for casual occasions and brunches.
Infographic: Types Of Perfumes For Different Occasions
The fragrances you wear say a lot about your personality. You might prefer to wear one fragrance every day or switch it up according to the occasion. Finding the perfect scent that matches your taste, mood, and the event might seem like a mountain of a task.
Fear not; we have made it easier for you to select the perfect fragrance to complement the occasion. Check out the infographic below to know more.


This was our beginner's guide to the different, basic types of perfumes. Different people have different preferences when it comes to fragrance. The olfactory sense is one of the five primary human senses, and therefore, you would notice that most people do not step out of their houses without wearing a fragrance. While it would be nice that people around you are charmed by your fragrance, it is also important that you do not find your scent irritating. If you are sensitive to smells, use this guide as your base and start exploring the different types of perfumes to find the ones you like the most.
Frequently Asked Questions
What kind of fragrance is best?
Fragrances with higher concentrations of perfume oils are stronger and last on the skin longer. Eau de Parfum is the among the strongest perfumes.
Is EDP or EDT perfume better?
EDP lasts longer than EDT as it contains between 10-20% of perfume oils as opposed to EDT, which contains between 5-15%. However, EDP may be too strong or too expensive for some, who prefer to wear EDT instead for its affordability and characteric bursts of beautiful fragrances before fading.
Which is stronger, eau de toilette or cologne?
Eau de toilette is stronger than eau de cologne. EDT contains 5-15% perfume oils as compared to 2-4% in colognes.
Key Takeaways
Floral perfumes are made from flower scents and complement the feminine nature
Oriental fragrances are warm and exotic, often used for romantic and sensual occasions.
Woody perfumes are made from wood and have a warm masculine scent
Fresh perfumes are light and refreshing, suitable for summer and casual wear