8 Celebrity Bridal Hairstyles That You Can Try Too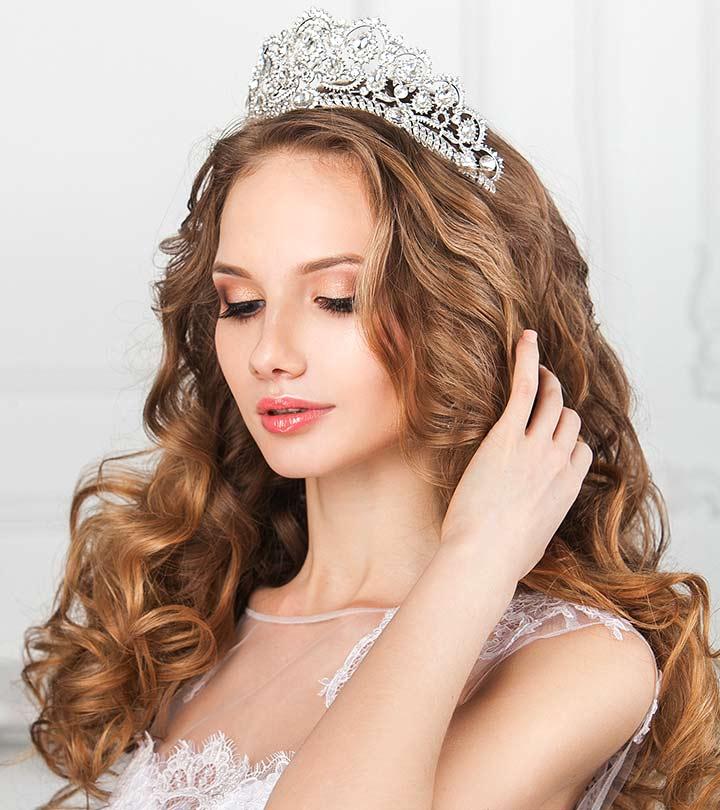 For your wedding day, as much as you'll be focussing on the trousseau, the jewellery and the makeup, remember, unless your hair is also done up right, the picture is not really complete! But that doesn't mean you need to spend days and nights worrying about it. The trick lies in keeping the hair simple yet elegant and fuss free for you will not have the time to fix it if required later. You can go with a classic look or adopt a more modern and chic look. You just need to make sure that it works well with your entire outfit! Experiment away. When it comes to the hairstyles for wedding, nothing like having something uniquely yours on your day!
But if you're not up for experimenting, here are some looks of our favourite celebrities bridal hair and used as their choice of modern Indian hairstyles.
Celebrity Bridal Hairstyles
Hot Celeb 1: Kareena Kapoor
While Kareena Kapoor went heavy on the jewellery for her wedding, her hair was a rather simple affair. And that's exactly how it should have been, with everything else being so loud and big. While she looked resplendent in a pretty pink outfit and chunks of jewellery covering her neck, ears and other parts of the body, she chose to keep her hair tied up in a neat bun. Of course later she changed into a traditional nawabi wedding dress and wore the trademark maang teeka. This is one celebrity bridal hair look that we all admired!
Hot Celeb 2: Aishwarya Rai
Aishwarya Rai's wedding to Abhishek Bachchan was a mix of cultures, Aishwarya decided to go the traditional south-Indian way. While she was dressed in a gorgeous south-Indian saree, her hair was the main focus of her whole look. Done up in a long braid that came down till her waist, it was decked up in flowers, with jewellery and ornaments playing a major part throughout the braid. This celebrity bride hairstyles choic certainly worked well.
Hot Celeb 3: Lara Dutta
For her Christian wedding, Lara Dutta decided to wear her hair in a chignon, with the hair from the front pulled back and shaped in a bun that sat on top of her head. The little tiara-like ornament she wore in the bun was a perfect adornment to the whole look.
[Read:Celebrity Hairstyles]
Hot Celeb 4: Kate Middleton
One of the most talked about and sought-after wedding in recent times was the wedding of Prince William and Kate Middleton. The whole world went mad that day! And kate didn't disappoint! For her wedding look, she was wearing a lot of lace in her dress and her head. She chose to go for an elegant and classic hairdo – the half-up look – where half of her hair was pulled back from both sides of her face and tied in a bun. The remaining hair flew down in long wavy curls.
Hot Celeb 5: Jessica Biel
For her wedding to international heart-throb Justin Timberlake, Jessica Biel wore her fringes to full fashion! While her hair was done simple in a pulled back bun, it helped put the focus on the beautiful pink floral wedding gown.
[ Read :South Indian Hairstyles ]
Hot Celeb 6: Kim Kardashian
Recent bride Kim Kardashian looked radiant in her wedding dress, with her hair pulled back in a chignon and a string of pearls acting as the only headgear apart from the veil.
[Read:Indian Celebrities And Their Favourite Hairstyles]
Hot Celeb 7: Kate Moss
Actress Kate Moss chose to let her naturally beautiful hair do the talking at her wedding. She kept her hair loose, with a slightly tousled wavy look. Her veil was held in place by two floral knots at the sides that gave her a feminine and romantic look.
Hot celeb 8: Hillary Duff
Singer and actor Hilary Duff looked stunning in this hairdo on her wedding day. She wore her blonde hair high up in a bun that was elegant yet chic.
Remember any updo can be modified a little to go with the Indian look! Get a professional to help you and you will look fabulous!
The following two tabs change content below.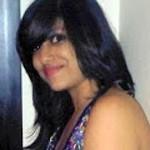 Latest posts by Debolina Raja Gupta (see all)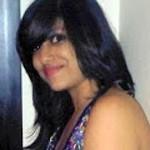 Debolina Raja Gupta
Hey I am Debolina. A complete nut-case and a wild-child if you may, I love keeping the child in me alive, and my daughter helps me do that all the time! A crazy working mom and also trying my hand at everything while I can, content-writing,designing, avid reader,book reviewer, fashionista, makeup blogger, avid blogger, photographer, wannabe guitarist, traveler.