8 Things To Consider For Your Bridal Makeup Package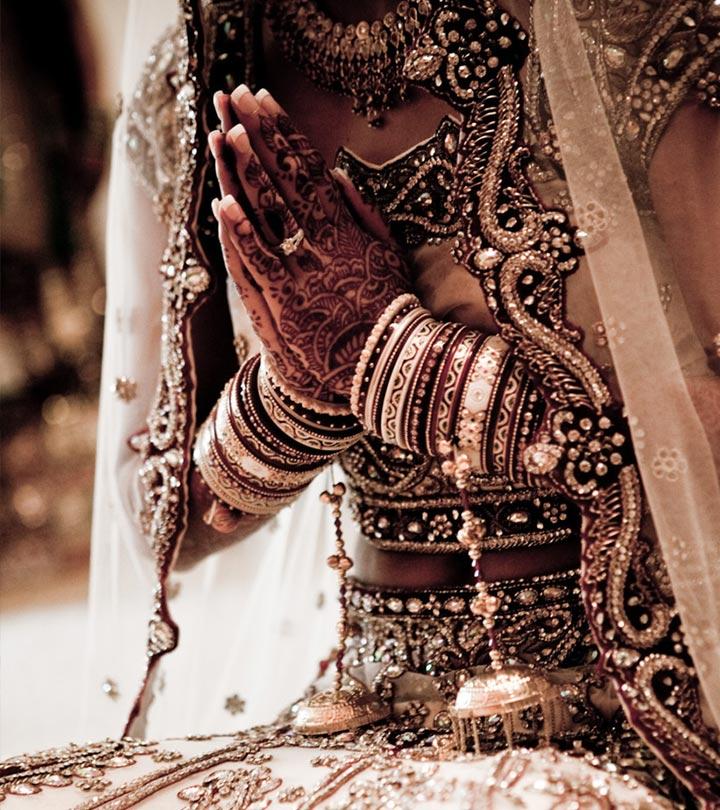 You would be lying to yourself if you said you haven't been dreaming of the perfect wedding day ever since you were a little girl! With the Indian wedding labelled as 'The Great Indian Wedding', it's no surprise that for most Indian girls, this is the most important and biggest day of their life. As much as it's a day of celebration, it's a day of nerves, of worries and bookings and photographers and family and in the midst of it all, being the perfect Indian bride. You may have your ideal wedding makeup look ready in your mind, but giving it shape in reality requires a little more homework.
Bridal Makeup Packages
There are different bridal beauty packages out there and here's some help for you to choose from:
1. Budget
If you're looking for a professional bridal makeup artist, the starting range will begin from about 15-18k and go up anywhere into lakhs. Preparing a budget beforehand is imperative, so that you have an idea of how much you can comfortably spend, how much you can stretch if needed, and what range is completely out-of-bounds. It is very easy to get swayed into something if you don't have a set amount ready in your mind beforehand, and even though you want to look your best on this day, you certainly don't want to get into a soup later. A little wise planning never harmed anyone, certainly not the bride!
2. The Bride and the Bridesmaids
Most brides like to use this special day to treat their special female friends and relatives to some professional makeup magic. Are you looking to get the makeup only for yourself, or would you like to extend the services to your selected friends or bridesmaids as well? Most bridal makeup packages these days come with special services for the bride as well as a set number of friends, so plan accordingly and decide.
3. Pre-Bridal, Bridal and Post-Wedding Ceremonies
Many bridal package services these days include makeup not only for the D-day, but right from the beginning of your celebrations, i.e., from the day of your mehndi or sangeet to your marriage as well as reception. Of course you can choose to go for one that only works with you on the day of your marriage, but if you would like a professional touch throughout the celebrations, do remember to check with the artist you are thinking of booking. Pre-bridal makeup packages can definitely help you look lovely all through the most memorable days of you life!
[ Read: Best Bridal Makeup Artist in India ]
4. Part of Package
Bridal packages will mostly include hair, makeup and draping, which means they will help you do your bridal makeup, your bridal hairstyle and help you drape your saree or wedding trousseau. Professionals also help put on your wedding jewellery at the makeup venue, if you are going for costume jewellery. But it's advisable to check beforehand if you're planning to wear 'real' jewellery of value, as many places may or may not agree. Also, if you want to go for a pre-bridal package (which mostly include body scrubs, wraps, exfoliates, waxing, massage etc.) before the main day, you may want to check with the same artist(s).
5. Hair
While you will most likely be going in for a traditional bridal look, there is still a lot you can do when it comes to your bridal hairstyles. Check out a few styles online and see which ones you like, and understand what will suit your face cut and the kind of dress you are wearing on the day. Also, please check with your artists if you need to pre-wash your hair at home the same day or a day earlier, or if it will be taken care of at the studio.
6. Trial Day
Getting a hair and makeup trial before your main day is always recommended. What looks great in pictures and over the phone may turn out to be completely different to what you may have thought. A trial will give you and the artist a perfect idea of skin tone, what matches, what looks good and what you can carry off without being too uncomfortable. Make sure you book your trial at least 4-5 months in advance, so that there's always scope for change and re-booking with someone else if needed.
[ Read : Indian Muslim Bridal Makeup ]
7. Skin Issues
If you have been having any problems with your skin, make sure you discuss it with your makeup artist well in advance. Some professionals may suggest your pre-makeup treatments while others will advise you on what kind of makeup that will suit your skin the best under such circumstances.
8. Travel and Distance
While booking the venue for your makeup, make sure you keep important aspects like distance from your home and the wedding venue in mind. An average bridal makeup package will take about 2-and-half hours and of course can stretch longer.
Image Courtesy: 1 , 2 , 3 , 4 , 5 , 6 , 7 , 8 , 9
The following two tabs change content below.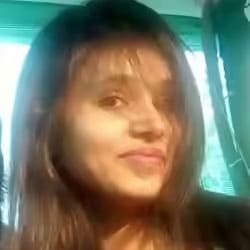 Jyotsana Rao is an engineering graduate from NIT, Nagpur, who discovered her love for writing during her undergraduate days. She is passionate about writing about everything related to beauty - makeup, fashion, hairstyles, skin care, or hair care. When this social media junkie isn't stalking the world of fashion and glamour, she loves spending her time traveling.