9 Pedicure Tips That You Must Not Forget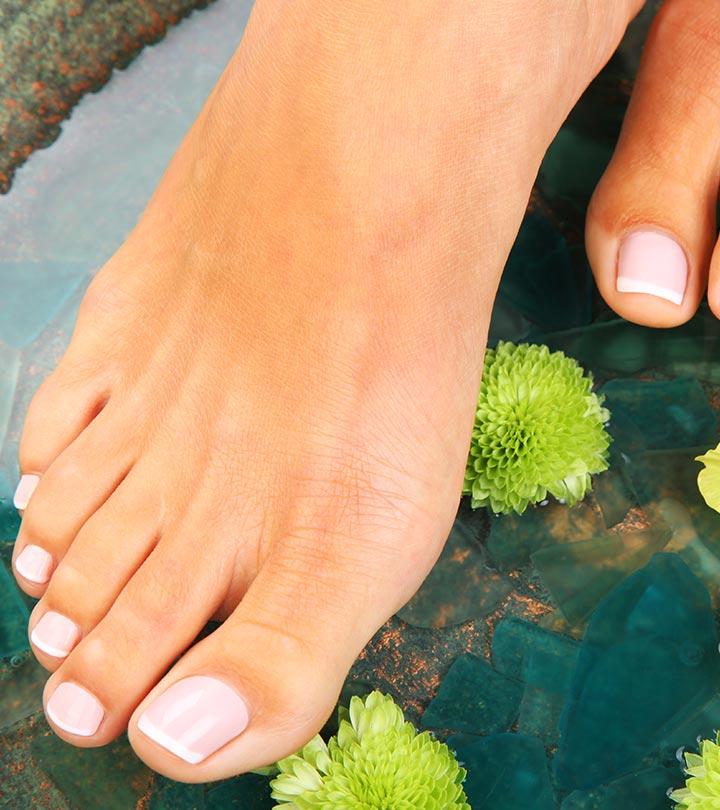 We love those perfectly pedicured feet.
Each time I get a pedicure done, I promise myself to do it more often. I also promise to take good care of my freshly pedicured feet. Unfortunately I fail in both, all the time, every time!
Going to the salon for a pedicure every seven or ten days sure can be very effective. But it can be turn out to be even more expensive. No matter how hard you push yourself, you will think twice or more before spending that much money on your feet. So the best alternative is to do your own pedicure at home. I agree that the kind of result we get from a spa pedicure is hard to achieve at home. We often forget or neglect using the tips and tricks that professionals do. However, we have some home pedicure tips which you could follow to achieve salon type results.
Note: Follow these pedicure tips on a regular basis to achieve best results.
9 Essential Home Pedicure Tips To Follow For Flawless Feet:
Here are some basic but essential tips of pedicure at home which can easily be carried out  and can help you those perfect feet.
1. Always try and to use a creamy pumice scrub. You can also select from flavored scrubs available in the market. I personally recommend peppermint scrub highly.
2. While moisturizing your cuticles, always use a cream or moisturizer which contains lemon. This helps to cleanse properly and add shine to the skin.
3. For a perfect fresh and clean look follow these natural pedicure tips:
Sit back and soak your feet in warm water first.
Don't forget to add lemon juice, salt or bath salt and essential oils to it.
Soak your feet for 15 minutes.
Then take clean warm water and clean your feet using this for about 30 seconds.
Now start your regular exfoliating procedure.
Even exotic stones & flowers can be added to this water for better stress relief and results.
4. If you have anyone for assistance, tell them to give you a nice massage before you do the final step of washing and drying your feet.
[ Read: How To Do A Foot Spa At Home ]
5. Always pat dry using a soft towel.
6. After you apply the nail paint, soak your toenails in icy water, this will help in preventing the nail-paint from smudging and also help in drying faster.
7. Before putting the varnish on, try to wipe your toenails with the remover because nails need to be completely dry.
8. You can use olive oil instead of cuticle oil.
9. Enjoy yourself, read a book, relax or simply listen to music while giving your self a pedicure. This helps in pampering your feet in a much better way. Don't be too hard on your feet. Go gentle and polite on them.
These pedicure tips and tricks are quite simple but usually people forget these while giving themselves a pedicure. For the first timers, it is important that they keep hands very light while cutting & trimming the nails. This is because once the nails are soaked in water for few minutes they become very soft. If you don't use light hands, you can hurt your beautiful fingers too. Always remember the main and basic mantra of giving a pedicure is to make your feet look more beautiful and healthy. So, try to pamper your feet with love and give them a good massage.
Hope these simple home pedicure tips were helpful. If you have more tips on how to do a pedicure at home, please do share with us. Tell us how you these tips came in handy for you. Have you tried pedicure at home before? If you have any specific procedure for pedicure at home, tell us about it by leaving your comments below.
Recommended Articles:
The following two tabs change content below.