Accutane For Acne: Everything You Need To Know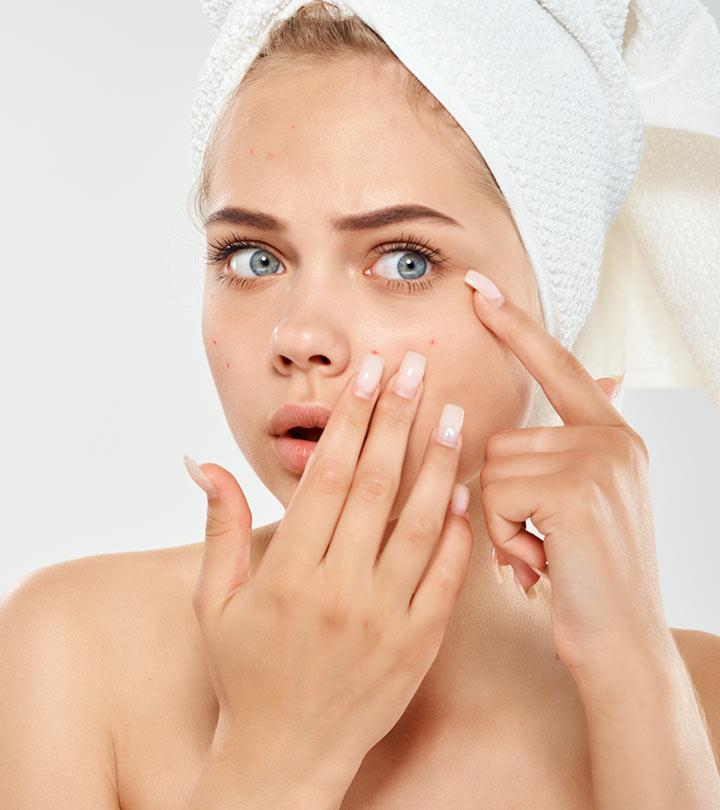 If you have stumbled upon this article, you'd have already tried an insane number of acne treatments without any results. Whether you are battling a cluster of whiteheads or a serious case of cystic acne, there are a number of treatments available these days to help you out. One such treatment option is Accutane. Accutane gets the job done when everything else fails. Read on to find out how it can help you get rid of acne.
Table Of Contents
What Is Accutane?
Accutane is the brand name of Isotretinoin, a prescription drug for treating severe acne. According to the American Academy of Dermatology, Accutane (or Isotretinoin) is exceptionally effective in treating cystic acne and large nodules that often result in scarring. It is usually the last resort when nothing else has worked (1).
Isotretinoin belongs to a class of drugs called retinoids that are derivatives of vitamin A. They are considered to be the core topical medicines for treating acne. This is because retinoids are comedolytic (prevent comedone formation) and have an anti-inflammatory effect on your skin. So, let's find out how Accutane helps you fight acne.
How Does Accutane Treat Acne?
1. It Reduces Sebum Production
Excess sebum production is one of the major triggers of acne. The excess oil blocks the skin pores that further get clogged by dead skin cells and bacteria. Isotretinoin helps in controlling excess sebum production. A study found that oral intake of isotretinoin can reduce sebum production by 90% in just six weeks (2).
2. It Decreases The Number Of P. acnes Bacteria
Orally administered Isotretinoin or Accutane can significantly reduce the number of P. acnes bacteria on your skin. It also works on the bacteria that has become resistant to previous antibiotic treatments (3).
3. It Helps Reduce Inflammation
Accutane calms down the inflammation caused by the acne-causing bacteria on your skin (2).
Accutane treatment either gets rid of acne for good or reduces its severity the next time you have a breakout. Although it is an excellent treatment option for acne, it has also been associated with severe side effects. Let's find out what they are.
What Are The Risks And Side Effects Of Accutane?
1. It Might Lead To Hair Loss
A 2013 study shows that patients who were suffering from severe acne vulgaris and treated with isotretinoin experienced telogen effluvium (temporary hair loss) (4).
A Note: To prevent hair loss, you can increase your intake of vitamin B – because a study found that isotretinoin caused a reduction in the folic acid and vitamin B12 in the body (5). So, you can ask your doctor to prescribe you vitamins to prevent hair loss.
2. It Causes Skin Dryness
Isotretinoin can also make your skin (and hair) dry. This might cause flakiness, itching, and rashes on your skin. It might even make your hair more prone to breakage (4). You may ask your doctor to recommend hair and skin products to combat these issues.
3. It May Cause Inflammatory Bowel Disease
Using Isotretinoin might cause Inflammatory Bowel Disease. Some users of Isotretinoin reported having experienced IBD (6). The common symptoms of this condition include:
Diarrhea
Fatigue
Fever
Abdominal pain and cramps
Weight loss
4. It May Cause Allergic Reactions
Although this is extremely rare, it is not unheard of. If you are using Isotretinoin, and you see red patches, rashes, and hives on your skin, inform your doctor immediately.
Since the side effects of Accutane are undoubtedly serious, it should not be taken without consulting a doctor. You must be wondering what exactly happens when you stop continuing the medicine. Find out in the next section!
5. It May Cause Mood Changes, Leading To Suicide And Depression
Sometimes, accutane can cause changes in your mood. If you are prescribed Isotretinoin, it is important that you follow up with your doctor frequently. They will ask you about your mood and if you have experienced any changes. It is important to be honest and upfront about any changes you experience.
What Happens When You Stop Taking Accutane Or Isotretinoin?
Once you stop taking the medication:
Your acne condition may get better.
 Most of your side effects may go away in a few weeks.
However, if your side effects do not go away in a few weeks even after you have stopped taking medicine, talk to your doctor immediately. If you want to start the treatment again after quitting, you can do so 9 or 10 weeks after the first round of treatments. But, before you even start Accutane treatment, there are a few things you need to keep in mind, and they are listed below.
Points To Keep In Mind Before Starting Accutane
If you have a family history of diabetes, heart disease, or liver issues, do not forget to inform your doctor about it.
Inform your doctor if you are allergic to any medicine.
Avoid taking vitamin A pills or multivitamins when undergoing treatment.
During the initial stage of the treatment, your acne might worsen. Don't worry about it as it will subside in a few days.
During treatment, your doctor might change your dosage. Make sure that you stick to the dosage as instructed by your doctor.
Always keep your doctor informed of any side effects that you experience.
Accutane is one of the best treatments available for severe acne. However, keep in mind that everyone's skin is different. Understand what your skin wants (with the help of your doctor) and then take steps accordingly. Be patient with your skin and stick to the treatment to see results.
Have any more questions about Accutane? Drop them in the comments section below, and we'll get back to you.
Expert's Answers For Readers' Questions
How long do you have to be on Accutane?
It depends on your dosage. However, the treatment usually lasts between 4 and 8 months.
Can I take Accutane during pregnancy?
Those who are pregnant or lactating should avoid taking Accutane at all costs. You need to be off of the medicine for at least 30 days prior to conception. If you are undergoing the treatment, avoid getting pregnant.
References
The following two tabs change content below.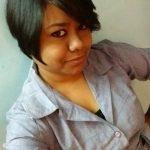 Latest posts by Ramona Sinha (see all)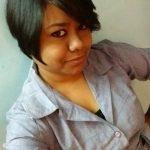 Ramona Sinha
Ramona is a journalist-turned-content writer. She holds a Master's degree in English Literature and has been writing for the digital world for over five years. She specializes in writing for Skin Care. She has done a certificate course titled 'Dermatology: Trip To The Skin', offered by Novosibirsk State University. She believes that beauty begins with a good skin care regimen and is on a mission to eliminate all toxins from her routine. She helps and guides readers in selecting products and ingredients specific to their skin type/issue. When Ramona is not working, her books and passion for music, good food, and traveling keep her busy.