Acupressure Points for Hair Growth: Benefits And How To Do It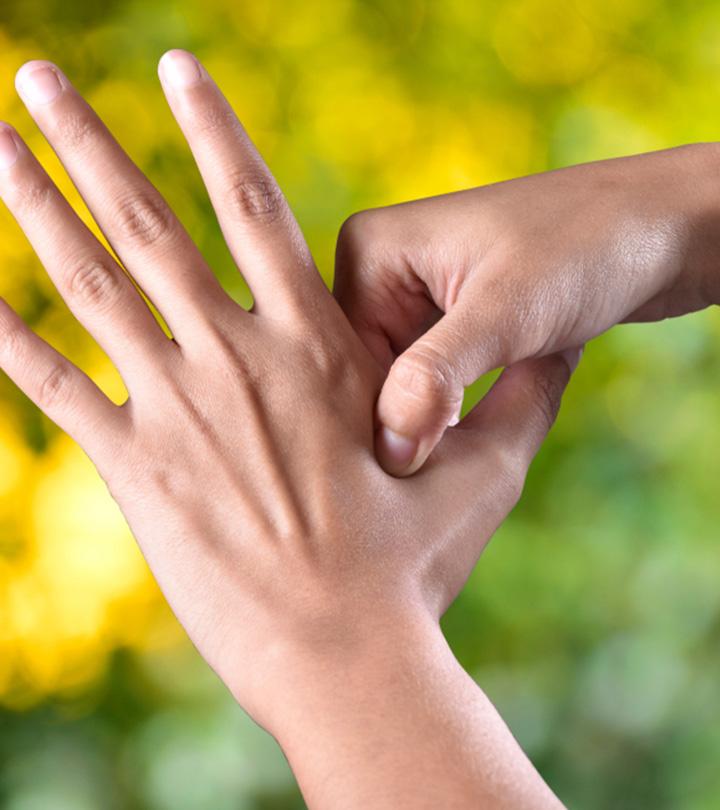 Acupressure is the application of pressure on specific points on the body to achieve various benefits. It is also believed to stimulate hair growth. Research shows that massaging the scalp improves blood flow and stimulates hair growth (1). But does the same apply to acupressure? In this article, we explain how acupressure can aid hair growth and how it should be performed for the best results.
Acupressure, like acupuncture minus the needles, is a part of traditional Chinese medicine that uses the flow of energy to relieve issues. Acupressure is based on the theory that there are special pressures, or acupoints, that lie along the meridian in the body (2). Energy, also called qi (chi), flows through these meridians that connect specific organs to each other.
Here is what science has to say about using acupressure for hair growth.
How Does Acupressure Promote Hair Growth?
Acupressure is specific to a few points on the body that control energy flow. Listed below are the best pressure points for stimulating hair growth.
Best Acupressure Points For Hair Growth
There are said to be six acupressure points that may stimulate hair growth. You need to apply pressure to these locations.
LI 1: Located at the right hand index finger, just below the left side of the nail.
GV 12, GV 14: Located at the top and bottom of the shoulder blades, right on the spine.
LU 6: Located on the inside of the forearm. It is a point in the middle of the forearm, closer to the top.
B 13: Located between the shoulder blades, on either side of the spine.
LU 9: Located at the joint between the thumb and wrist. 
Are you wondering how you can try an acupressure reflexology massage at home? Scroll down to find out.
How To Perform An Acupressure Massage A Step-By-Step Tutorial
1. At The Fingernails
Place your hands together in the front with the fingernails of each hand touching each other.
Your elbows should be approximately 90 degrees.
Your thumbs should be straight out, resting on your index fingers.
Rub your fingernails up and down in quick and short movements.
Repeat this exercise for 15 minutes regularly three times a day, for three months.
2. At The Scalp
Twirl your hair strands with your fingers, pulling gently at the roots to stimulate the scalp nerves.
Use both your hands to mark a distance of 6 to 8 fingers above your eyebrows.
Massage the area in small circular motions and slowly move to the rest of the scalp.
Make sure you apply some pressure on the scalp without being too hard.
Massage the occipital ridge located at the hairline above the neck. This acupressure point is said to reduce stress instantly. Apply pressure to the area for a few minutes and release to achieve deep relaxation. It is also said to improve blood flow.
Draw a finger from the occipital ridge to the middle of the scalp. Apply mild pressure as you move back and forth. Finish by massaging the scalp along the front and back hairlines, followed by a general scalp massage.
Acupressure has several benefits. However, one must keep certain things in mind before performing it.
Is Acupressure Safe?
Acupressure is generally considered safe though it has a few side effects. Some people may feel lightheaded or sore after an acupressure session. Individuals with arthritis, those recovering from cancer, and pregnant women must consult a doctor before trying acupressure. As acupressure focuses on specific pressure points that connect the nerves, getting it done by a professional is recommended.
Conclusion
Acupressure has been used for centuries to relieve many health issues. Though more concrete research is warranted, anecdotal evidence suggests that acupressure can reduce hair loss and promote healthy hair growth. While you can try it at home, we recommend you get the first few sessions done by a professional.
Recommended Articles
Sources
Articles on StyleCraze are backed by verified information from peer-reviewed and academic research papers, reputed organizations, research institutions, and medical associations to ensure accuracy and relevance. Read our editorial policy to learn more.
The following two tabs change content below.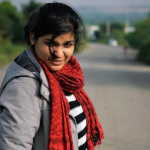 Anjali Sayee is a writer and an introvert. From studying Aeronautical Engineering and wanting to design her own airplane to writing articles on hairstyles, she has been on quite a journey. She believes that hair is one of the key factors that define a woman's personality. To quote her, "What's the first thing they do in the movies to show a personality change? Change the hair – because it has a life of its own." She's here to help you find the hairstyle you need. This bookworm is a self-professed Wholocker, a talented drummer, and an amateur photographer.