African Black Soap And Its Beauty Benefits
African women are known for their glowing and flawless skin. Africa is the hottest continent on Earth, and the sun can be pretty harsh on the skin. Despite that, the African women maintain smooth skin that looks healthy inside out. Ever wondered how? It's because of their nature-inspired beauty routine.
Beauty traditions in Africa are closely held secrets that are passed down through generations. One such ancient African beauty secret is the African black soap that has taken the beauty world by storm. Scroll down to know everything about this centuries-old beauty secret that turned into a cult favorite.
Table Of Contents
What Is African Black Soap? Why Is It So Special?
Also known as Ose Dudu or Alata Samina, and Anago soap, African black soap originated in West Africa (especially Ghana). The tribes of West Africa make this soap with plant parts that are locally harvested.
The traditional recipe of African black soap is a closely guarded secret that is only known to the families that prepare it. The recipes may differ from region to region. However, they have a few common ingredients. The local tribes of West Africa usually use ingredients like palm oil, coconut oil, raw African shea butter or shea tree bark, cocoa pods, plantain skin, and honey for making this extraordinarily rich soap.
Usually, the plant parts are collected and then sun-dried. They are then roasted until they turn into ash. Then, different types of plant fats, such as coconut oil, shea butter, cocoa butter, and other fats are added to it, and this mixture is stirred on heat for at least 24 hours until it solidifies. Once it is solid, the soap is cured for at least two weeks before using it (1).
The ingredients found in this soap make it special and extremely beneficial for the skin. They are:
However, keep in mind that the ingredients of the African black soap may differ depending on the region where it is made. For instance, plantains are only found in West and Central Africa, so the African black soap made in the Eastern region doesn't contain plantain peels.
All these natural ingredients make African black soap the holy grail of skin care. It is a step ahead of the commercially available synthetic soaps. If you are not yet convinced about its benefits, read on to know more about the magic it can create on your skin.
Benefits Of African Black Soap
1. It Helps In Soothing Irritated Skin
African black soap can calm down your skin – whether it is excessively dry or you have eczema and other skin allergies (8). It helps in clearing and soothing rashes and itching.
2. It Has Antibacterial Properties
African black soap contains phytochemicals and oils derived from plants. These components are rich in flavonoids, alkaloids, and other bioactive compounds that can fight bacterial infections and prevent further infection (1).
3. It's Safe To Use For All Skin Types
Usually, synthetic soaps contain a lot of chemicals and artificial fragrances that destroy the acid mantle of your skin and cause issues. African black soap contains plant products and is fragrance-free. This soap is extremely gentle and helps in balancing your skin's pH without stripping it of moisture.
4. It Is A Great Natural Moisturizer For The Skin
As African black soap contains a concoction of various oils, along with shea butter, it is incredibly hydrating and beneficial for dry and combination skin types. The butter and oils enrich the skin, lock in moisture, and keep it plump and hydrated.
5. It Cleanses And Exfoliates The Skin Thoroughly
African black soap is rich in vitamin E and other emollients. It exfoliates your skin gently, getting rid of all the dirt and dead skin cells, and prevents signs of aging. Moreover, it is hypoallergenic and does not irritate your skin. It can be used for washing your hair as well. This soap has antiseptic properties that can soothe an itchy scalp (1).
6. It Fights Acne
African black soap is a boon for oily skinned people and those who are prone to acne. It balances the natural oil of your skin and doesn't let excess sebum clog your skin pores. It is very effective in controlling the proliferation of Propionibacterium acnes, the bacteria that cause acne (1).
7. It Prevents Razor Bumps
After you have waxed or shaved, your skin needs proper exfoliation to prevent the dead skin cells from clogging the pores and causing razor bumps. Using African black soap can help in preventing the bumps and infections that result from shaving and waxing your skin (8).
8. It Helps In Reducing Hyperpigmentation
Sun damage caused by excessive exposure to UV rays can leave ugly marks and dark spots on your skin (called hyperpigmentation). African black soap contains shea butter that protects your skin from sun damage and minimizes dark spots and hyperpigmentation (1).
9. It Has Antifungal Properties
African black soap is a strong antifungal agent. It is very effective against several types of fungus, including Candida albicans (a type of yeast) that causes athlete's foot, jock itch, and other skin infections (9).
The actual unprocessed African black soap has a very rough texture, which makes it good for exfoliation, but if you do not know how to use it, it might be a bit abrasive for your skin. Read on to understand the exact process of using a pure African black soap.
How To Use African Black Soap
Different skin types react differently to African black soap. Some manufacturers also add aloe vera and oatmeal to it to maximize its effects. The soap may also vary from batch to batch as the proportion of the ingredients keep varying (depending on the recipe that's used). Here's how you can cleanse with African black soap:
If you are using raw African black soap:
Take the soap and knead it into small balls. Make sure there aren't any rough edges. Rub it between your palms into a lather and then apply it to your face. If you are applying the soap directly to your face, be gentle.
If you want to make your own body wash with it:
Soak the soap in purified water. Let it dissolve and liquefy. Use it as your body wash.
If you want to make a body scrub with it:
Mix the African black soap with brown or white sugar and use it to scrub your body.
If you want to make a face mask with it:
Take tiny chunks of the soap and let them dissolve in hot water. Mix 1 teaspoon of honey, 2 teaspoons of baking soda, and 5 drops of tea tree essential oil. Mix well and apply to your face and neck and leave it to dry. Massage gently and wash it off with water.
You do not need to scrub too hard even if you are using it on some other body part and not your face. Another important point to keep in mind is the proper storage of the soap. If not stored properly, African black soap will not last long.
How To Store African Black Soap
African black soap contains a very high amount of glycerin and tends to absorb moisture from the air. That's the reason it makes your skin soft and supple. However, this also affects the longevity of the soap. When it absorbs excess moisture, it gradually softens and then disintegrates. To store it properly, never let the soap sit in a puddle of water after you have used it. Avoid keeping it in a wet place where (like inside your bathroom or near the sink) it can absorb moisture. Use a wooden soap dish to keep the bar and let the soap drain properly.
Also, when African black soap is exposed to air, it often develops a very thin white film on the surface. To avoid this, put the bar in an airtight ziplock bag. If you have bought it in bulk, cut a small piece for use and store the rest in a ziplock bag or wrap it up in plastic. Keep in a cool and dry place.
African black soap is considered safe for all skin types. However, the skin often reacts differently to the soap. Let's check out the effects.
Risks Of Using African Black Soap
For some, it can be very hydrating, and for some, it can be drying. This mainly happens due to the difference in ingredients used (as per the difference in the recipes). Here are a few things you might observe when using African Black Soap for the first time:
Your skin might feel a bit dry. This happens because the soap draws out all the impurities and excess oil. However, your skin balances itself within a few days.
It may cause a mild tingling or burning sensation and a bit of redness. However, this is just a temporary phase. The issue gets resolved eventually.
Keeping the risks in mind, here are a few tips you can follow while using African black soap.
Points To Keep In Mind While Using African Black Soap
If you have dry skin and are using the soap for the first time, follow it up with a hydrating serum or cream. Try to use just a little bit of soap on your face. Increase the amount as your skin gets used to it.
If you have oily skin, don't forget to apply a non-comedogenic moisturizer on your face after using African black soap. You may try virgin coconut oil or sweet almond oil.
African black soap is often available under the names Yoruba soap or Anago soap, depending on the region where it is manufactured. Due to the increasing popularity of the soap, a lot of synthetic products have also arrived in the market. Most of these soaps contain additives and synthetic ingredients. Always try to buy authentic products to reap the maximum benefits. Here are a few authentic African black soaps you can try.
Best African Black Soaps To Try
1. Alaffia Authentic African Black Soap
It can be used as a face and body cleanser and is suitable for all skin types. The ingredients are sourced through 100% certified fair trade.
2. Incredible By Nature African Black Soap
This product is 100% pure and extremely gentle on the skin. It treats spots, blemishes, and sun damage with ease and keeps the skin moisturized.
3. Nubian Heritage African Black Soap
This soap contains papaya enzymes, plantain peels, shea butter, and palm ash. It doesn't dry out your skin.
4. Shea Moisture African Black Soap
This soap can be used on a daily basis as a part of your skin care regimen. It calms skin issues.
5. Sky Organics 100% Pure African Black Soap
This is 100% authentic African black soap and is chemical- and fragrance-free. It fights skin conditions, is completely vegan, and contains no additives.
Get your authentic raw African black soap today and enjoy its incredible skin benefits. However, in case you are allergic to the ingredients (like cocoa or plantain), it is better not to use it. Always do a patch test before using it on your skin. Try this magical soap today and let me know how your skin felt. Also, if you know other ways to use this soap, share your recipes in the comments box below.
References
1. "A comparison of the antibacterial activity..", Journal of Medicinal Plants For Economic Development, AOSIS Publishing
2. "Plantain peel..", Journal of Food Science and Technology, US National Library of Medicine
3. "Anti-inflammatory and skin..", International Journal Of Molecular Sciences, US National Library of Medicine
4. "The empiric use of palm..", Chinese Journal of Integrative Medicine, US National Library of Medicine
5. "Characteristics of red palm oil..", Food and Nutrition Bulletin, Sage Publication
6. "Anti-Inflammatory and Chemopreventive..", Journal of Oleo Science, US National Library of Medicine
7. "Effects of Topical and Dietary..", American Journal of Life Sciences, Science Publishing Group
8. "Discovering Black Soap..", The Journal of Clinical and Aesthetic Dermatology, US National Library of Medicine

The following two tabs change content below.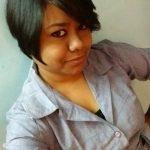 Latest posts by Ramona Sinha (see all)