AHAs Vs. BHAs: Difference, Benefits, And Side Effects AHAs vs. BHAs – Which ones should you choose? And, more importantly, what are they exactly?
Your skin naturally exfoliates dead cells every day, but as you age and keep exposing yourself to the sun without protection, this process weakens and eventually stops. As a result, your skin becomes dull, dry, and flaky skin, and you experience clogged and enlarged pores, pimples, wrinkles, loss of firmness, and uneven skin tone.
But, you can avoid these skin problems by following a regular skin care regimen that includes AHAs and BHAs. Alpha hydroxy acids (AHAs) and beta hydroxy acids (BHAs) aid in improving skin condition and immunity. They exfoliate your skin gently while ""ungluing"" the bonds that hold dull, dead cells to the skin's surface. First, however, you must understand how AHAs and BHAs function in your skin care routine. Before you decide to utilize these acids, read this article to learn everything you need to know about them.
What Are AHAs?
AHA stands for alpha hydroxy acid. This is a class of acids that are frequently used in skin care and dermatology. They are usually plant-based and made from sugary fruits. They are soluble in water and are used very frequently for exfoliation and other related skin care issues (1).
Exfoliation, or the shedding of the surface skin, is caused by AHA-based products. The type and concentration of AHAs in skin care products determine how much they exfoliate the skin (1). Check out their benefits below.
The Benefits Of AHAs
AHAs can be a wonderful addition to the skin care routine of any individual. Many social media influencers online and other authorities on skin care have great things to say about them. But, what does the research say? Extensive research shows that the hype is real. There are definitely some proven benefits to including AHAs in your skin care routine. Here are some of the most prominent ones:
Brighten The Skin: Exfoliation is one of the primary benefits of AHAs. It eliminates the top layer of the skin, revealing the brighter and newer skin cells underneath. Therefore, one of the most direct benefits of any AHA product is exfoliation and better-looking and more youthful skin (2).
Treat Acne And Inflammation: AHA products have been proven to be of great help for people with acne. Even reputed organizations like the Mayo Clinic recommend AHA products for treating acne. However, it can take up to 4 months to see noticeable results (3).
Reduce Wrinkles: Wrinkles and fine lines are a natural effect of aging. However, AHAs have been scientifically proven to reduce wrinkles and fine lines. In a study conducted in 2015, 9 out of 10 people who used AHA products regularly noticed a marked difference in their wrinkles and fine lines and an improvement in overall skin quality (4).
There are many types of AHAs that are used in skin care products. Learn more about them below.
Types Of AHAs
Different AHAs have varying effects on your skin. Some work to brighten your skin, whereas others work to even out the fine lines on your face. Therefore, to make the best choice for yourself, you may have to individually see which one of the acids is the most appropriate for your skin's needs. Here are some of the most common ones available (2):
Citric acid (from citrus fruits)
Glycolic acid (from sugar cane)
Malic acid (from fruits)
Lactic acid (from lactose or other carbohydrates)
Tartaric acid (from grapes)
Though they all have largely similar benefits (since they are all AHAs), some offer specific benefits and can be used to treat different skin conditions (2). While AHAs are great for your skin, they may also cause certain side effects. Learn more about them in the next section.
While AHAs are great for your skin, they may also cause certain side effects. Learn more about them in the next section.
Side Effects Of AHAs
The concentration of AHA and the pH of the product have an impact on the side effects. The lower the concentration of AHAs in a product, the less likely it is to cause adverse effects. Therefore, application by patients once or twice a week with a concentration of up to 20% is usually well-tolerated and has a low risk of adverse effects (5).
Mild or severe skin irritation, stinging or burning sensation, discomfort, and redness are some of the short-term side effects that you can experience with excessive usage of AHAs.
Persistent erythema (a type of skin rash characterized by inflammation) is also a common adverse effect of AHAs. While slight peeling may cause a burning sensation that lasts only a few hours, deep peeling may cause a burning sensation that lasts months. As a rule of thumb, any discomfort you feel on the skin for more than half a day should be checked by a medical specialist. Twelve hours is usually enough for the short-term effects of a skin care product to fade, and it might indicate that there is something wrong if the effects persist. Therefore, you should apply AHAs in moderate amounts (6).
Now that you know all about AHAs, let's move on to BHAs.
What Are BHAs?
BHA is short for beta hydroxy acids. BHAs are similar to AHAs, except they are oil-soluble. This means that they are a good option for deep exfoliation. They can get around the oil that clogs pores, dissolve the combination of sebum and dead skin that causes acne and stabilize the pore lining (which contributes to acne). BHAs also have anti-inflammatory and antibacterial properties and the ability to reduce blackheads and whiteheads (7).
The Benefits Of BHAs
While they are just as useful as AHAs, you will not see BHAs advertised as much. In fact, you may see its more popular type, salicylic acid, a lot more often. Some of the benefits of BHAs are:
Treat Acne: Acne is a very common problem amongst people of all ages. However, BHAs have often been touted as a solution for acne due to their intense cleansing properties. They deprive the acne of moisture and eliminate the bacteria that help it grow in the first place. Their cleansing properties also help prevent future breakouts (8).
Deep Exfoliation: Since BHAs are oil-soluble, they can get rid of the oil accumulated in the skin and clog the pores. This deep exfoliation removes the layer of dead skin, thus revealing brighter skin underneath. This can also help with discoloration, uneven skin tone, and other skin issues (8).
Treat Fungal Infections: BHAs are claimed to have antimicrobial properties. Salicylic acid, in particular, is said to destroy almost all harmful microbes before they can cause significant damage to your skin. Therefore, BHAs are said to be good for treating fungal infections, though there is not enough scientific evidence to prove the same.
Types Of BHAs
BHAs have relatively fewer acids under their umbrella. Some say that citric acid is a BHA, but its scientific composition puts it in the AHA category. However, BHAs also have their fair share of ingredients, making them an excellent option to include in your skin care routine (9). Some of them are as follows:
Out of all of these, salicylic acid is the most commonly used. You may even spot this acid in skin care products you already use and many cleansing products in the market (9).
Side Effects Of BHAs
BHAs are stronger acids than AHAs. This is why they are restricted to 10% of a product's total composition. You should use products with more than 10% BHAs only under strict medical supervision. They can cause some side effects if used too much, which only worsen the more these acids are used. Some of the most common side effects include:
Skin Irritation:The primary function of BHAs is to exfoliate. This is why when you use too much of them, they can lead to excessive peeling. If these acids are used repeatedly, you risk peeling too much of your skin off, which will lead to skin irritation. This usually presents itself as a rash all over your skin (5).
Dryness:As a result of over-exfoliation and excessive peeling, a common side effect you may experience is skin dryness. Since BHAs soak up the oil from your face, leaving it barren, using too much of it can deprive your skin of much-needed moisture, leaving it dry and open to any fungal and bacterial infections (5).
Redness And Burning:A side effect of dryness and irritation is a burning sensation. This is usually accompanied by redness on the skin. This can happen when the skin has been stripped of all its moisture and oils, leaving it exposed to other skin issues (5).
Wondering what the difference is between AHAs and BHAs? Find out below.
Difference Between AHAs And BHAs
Whether you choose to include AHAs or BHAs in your skin care routine depends entirely on your skin care goals. However, there are some key differences between them that will help you make a choice if you wish to choose one over the other.
Since AHAs are water-soluble, they exfoliate at the skin's surface. Their capacity to boost the natural moisturizing elements in your skin makes them suitable for normal to dry and sun-damaged skin. AHAs have also been shown to reduce the appearance of UV damage, such as crepe-like skin and wrinkles (2).
Since BHAs are oil-soluble, they act on the skin's surface as well as deep in the pores, making them the best choice for normal to oily skin with bumps, blemishes, and clogged and enlarged pores. BHAs also have natural skin-calming qualities, making them suitable for sensitive skin or skin prone to redness or rosacea (10).
Find out how to add AHAs and BHAs to your skin care routine in the next section.
AHAs And BHAs In Your Skin Care Routine
You can achieve the best results by adding both AHAs and BHAs to your skin care routine. There are multiple ways you can integrate both. However, it would be best to be careful not to use them too close to each other or in excessive amounts. Here are some ways you can include them in your skin care routine:
AM/PM Routine: Most people use different products during their morning and night skin care routines. Depending on your skin type, you can use AHAs and BHAs as per your requirements. You can include AHAs in your morning routine and BHAs in your night routine, or vice versa. However, if you are unsure, it would be best to consult a dermatologist for their advice on how to use them together.
Alternate Day Routine: If you do not follow an AM/PM routine and only follow a skin care routine once a day, then using AHAs and BHAs on alternate times is the way to go. This will also prove to be more cost-effective as you will only be using the products once every few days.
The debate on AHAs vs. BHAs can be never-ending as they are both proven to have several benefits on your skin. They are excellent ingredients found in over-the-counter skin care products. AHAs are water-soluble ingredients that suit dry skin and sun-damaged skin, while BHAs are oil-soluble and the best choice for normal to oily skin types with bumps and blemishes clogged pores. You can incorporate these ingredients into your skin care regimen as part of your AM or PM routine or use them once or twice a week. Also, combining both ingredients can be a good choice if you want to reap maximum benefits. However, it is best to consult a dermatologist before adding these to your skin care routine.
Frequently Asked Questions
Is niacinamide AHA or BHA?
Niacinamide is not chemical exfoliant like AHAs and BHA. It is vitamin B3, an anti-inflammatory antioxidant that can help lighten skin and even discoloration.
Is hyaluronic acid a BHA or AHA?
The term "acid" is misleading as hyaluronic acid does not work like any chemical exfoliants. It hydrates the skin, and you may apply it after chemical exfoliation.
Key Takeaways
Both AHAs and BHAs are two different classes of plant-based acids that are widely used in skincare.
AHAs are water-soluble and include citric acid, glycolic acid, malic acid, lactic acid, and tartaric acid. BHAs are oil-soluble and include salicylic acid, beta-hydroxybutyric acid, and trethocanic acid.
AHAs can brighten the skin whereas BHAs provide deep exfoliation and can effectively treat acne on extremely oily and acne-prone skin.
Overuse of AHAs may cause skin irritation and a stinging or burning sensation. Using BHAs in excess or in high concentrations may lead to irritated and very dry skin.
References:
Articles on StyleCraze are backed by verified information from peer-reviewed and academic research papers, reputed organizations, research institutions, and medical associations to ensure accuracy and relevance. Read our editorial policy to learn more.
The following two tabs change content below.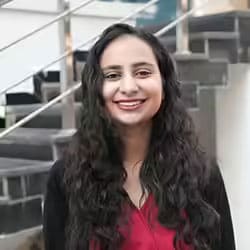 Arshiya Syeda is an editor at StyleCraze. Prior to that, she was a content writer and combined her writing and...
more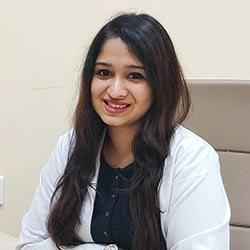 Dr. Manasi Shirolikar
(MBBS, DDVL)
Dr. Manasi Shirolikar is a consultant dermatologist practicing in India. Her love for skin care and tryst with childhood and...
more