11 Pictures Of Alicia Keys Without Makeup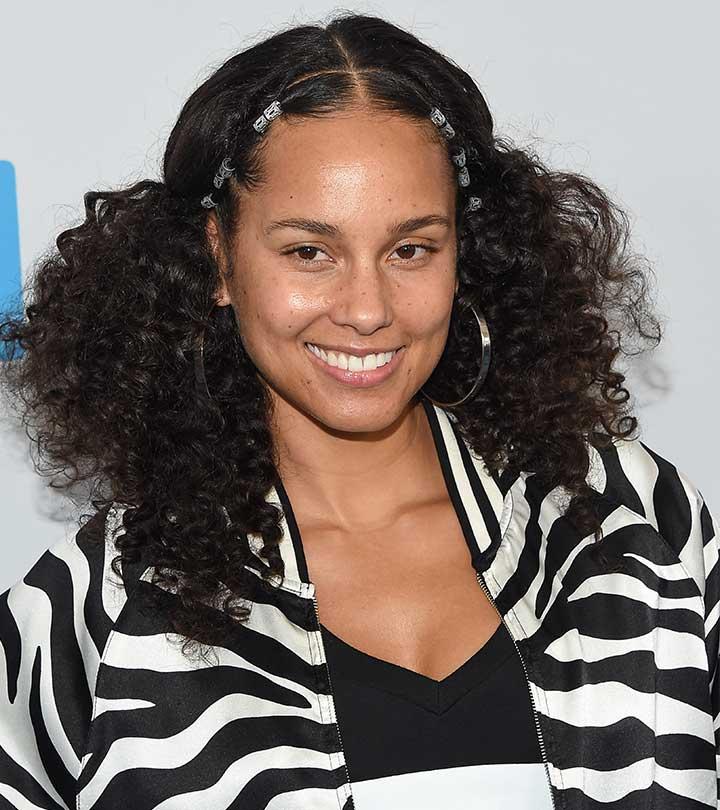 Fifteen-time Grammy Award winner Alicia Keys is celebrated not only for her sensational talent and charm but also for spearheading the empowering No Makeup Movement. The singer, who has dabbled in several musical genres, is no stranger to high-fashion and fabulous makeup. However, she shocked the world when she decided to quit applying makeup altogether. Deciding that she does not need to please the entertainment industry, she chose to stop hiding behind makeup and bare her true self to the world. We've put together 11 pictures of Alicia Keys without any makeup. Read on to find out more about this phenomenal woman.
Alicia Keys Without Makeup
1. The All-Natural Portrait
This breathtaking picture of the talented singer-songwriter took Instagram by storm when she posted it with the caption, "The pain taught me how to write, and the writing taught me how to heal." Her fans flooded her feed with appreciation and praises for embracing her true self.
2. The One With The Bandana
Alicia Keys is known for her strong sense of style. Here's a picture of her slaying it with absolutely no trace of makeup and still looking like a total diva. One fan commented on the photo saying, "It's so refreshing to see a famous woman exemplifying natural beauty."
3. The Floral Goddess
This gorgeous picture of Keys reveals her fresh, bare skin. There is no hint of makeup or filters, and she still manages to glow like a radiant ball of light. She posted this on her Instagram handle to announce the re-release of her poetry book Tears for Water.
4. The One With The Oversized Jacket
Alicia Keys loves making a fashion statement with jackets. She looks fierce and stunning in this Balenciaga jacket with absolutely no makeup, paired with a trendy pair of hoops.
5. The One Where She Kicks Off Her Holiday
Keys posted this picture on Instagram when she was vacationing in Egypt with the caption, "There's so much to see, there's so much to know, so much to uncover, so many ways to grow." One thing is confirmed – Alicia Keys has her priorities sorted, and she looks effortlessly beautiful in that floppy sun hat.
6. This Girl Is On Fire
This candid photo of the singer looks like it could be the cover art of her song 'Girl On Fire.' It goes like this – Looks like a girl, but she's a flame so bright, she can burn your eyes. Do you agree or do you agree?
7. Makeup-Free Magazine Cover
Keys posed makeup-free for the cover of Allure in January 2017. There's something insanely charming about this picture, and it could be the fact that her smile is extremely genuine.
8. The One Where She's On The Tonight Show Starring Jimmy Fallon
While most celebrities would take a good long while to get their makeup on-point before a big TV interview, Alicia Keys flaunted her naturally-dewy complexion in a fabulous black tube dress. She looks like she's lit from within, and that's what makes this photo stand out so much.
9. The Glorious Diva
Keys posted this picture on Instagram with the caption, "Here's to the goddess within all of us." She does look like an actual goddess, and the braids complement her outfit perfectly!
10. The One With The Chic Braids
Here's a picture of the songstress with the cutest braids accessorized with golden beads. She's slaying it with her signature hoop earrings and a smile that could end wars.
11. The Bed-Time Selfie
When Alicia Keys shared this picture with her fans, one fan commented saying, "Please never go back to makeup. You look so natural, so beautiful, so good and healthy!" [sic] We couldn't agree more!
In an earnest essay on Lena Dunham's website lennyletter.com, Alicia Keys talks about why she quit wearing makeup. She wrote, "I don't want to cover up anymore. Not my face, not my mind, not my soul, not my thoughts, not my dreams, not my struggles, not my emotional growth. Nothing." It is truly inspiring for the large number of women and young girls out there struggling with low self-esteem and body image issues. Ladies, there is nothing better than embracing what you are born with and loving yourself wholly (flaws and all!).
That was our round-up of 11 pictures of Alicia Keys without makeup. What is your take on the No Makeup Movement? Do let us know in the comments section below.
The following two tabs change content below.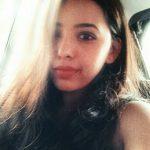 Latest posts by Esha Saxena (see all)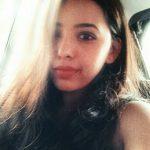 Esha Saxena
Esha Saxena is a writer, journalist, and a full-time wallflower. She holds a Master's degree in Media and Mass Communication and firmly believes that makeup is nothing less than art. Combining her love for writing with her passion for makeup, she brings to you reviews, techniques, and her ever-growing knowledge on this form of art. In her spare time, she loves reading, listening to obscure indie bands, and writing poetry – all of this while being a crazy dog lady.