15 Best All Black Outfits That Will Inspire You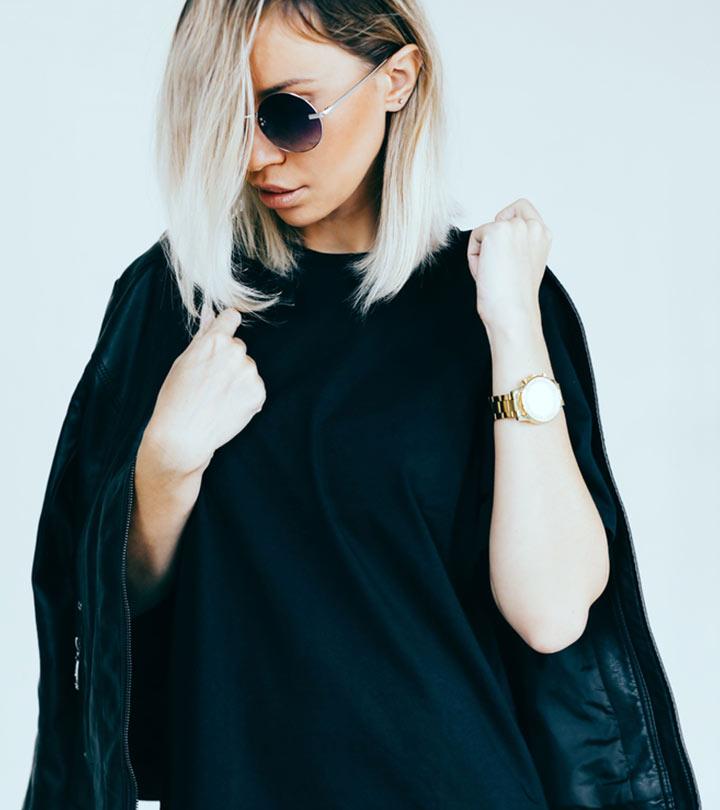 There may be fifty shades of gray and hundred hues of red, and we can sing endless tunes on blues. But, in the end, we all go back to black. I can go on an award-winning extempore on 'black' and tear down anyone who argues against it. But instead, I'm going to peace out and show you how to style it. It's not a no-brainer just because it's all black. Spinning a somber color into an elegant high-street ensemble or a casual chic outfit requires effort. How to do it, you ask? Scroll away to check out the all black outfits.
15 Cute All Black Outfits
1. All Black Party Outfit
Coco Chanel was a visionary. After all, she gave us the iconic little black dress and popularized the 'less is more' style mantra. The little black dress is a clichéd outfit I don't mind sporting any day of the week, and you shouldn't either. It's effortless and easy to work with, and the results are always drool-worthy. You can choose between a side slit slip dress, a suave satin evening gown, or an empire cut sequin dress. Black pumps, a chignon updo, and a clutch will make you look like a fairy godmother has worked her magic on you.
2. All Black Jumpsuit For All Sizes
Black is our go-to for more reasons than one. But there's one point that everyone agrees on – it camouflages and magically shrinks us. It is a color that does justice to all sizes – petite, plus, or anyone in between. If you feel over-conscious about sporting a jumpsuit, try it in black, and you will be taken by surprise. Choose a style and cut that accentuates your body shape, and you're sure to change your mind about them. Ankle strap or slingback sandals are the perfect way to style this outfit.
[ Read: 15 Latest Jumpsuits ]
3. All Black Outfit For Work
From your desk to a date, an all-black outfit makes for incredibly stylish attire. Something about it screams 'diva.'
4. Black Monochrome With Adidas Superstar Sneakers
Nothing justifies monochrome the way black does. It is straightforward and easy to put together. However, breaking the all-black silhouette with little details makes it fun. So, vinyl or leather leggings that have a slight sheen make a huge difference. Throw on some layers if you like, but let the tipping point be the white Adidas Superstar shoes. Style your hair in beachy waves, put on a nude lipstick, and sling on a crossbody bag to finish off the look.
5. Workout Outfit In Black
I guess this is quite self-explanatory since most of us beginners (or perpetual beginners like me) always choose black for their workout outfits. Why? Because if I have to look at myself in those giant floor-to-ceiling gym mirrors for a good one hour, I better be in black. Okay, I am not being cynical, but it just looks dapper. You can choose striped pants or joggers that are in vogue right now to add a splash of color. Workout shoes are usually colorful – so there's that as well!
[ Read: 10 Best Workout Clothing Brands For Women ]
6. Classic All Black Ensemble
Surprise yourself and everyone else with how much black you can add to your outfit. While at it, go with all classic pieces. You can throw on a black trench or an overcoat, put on some black stockings or pantyhose, and style it all with a midi, lace dress or even an LBD underneath. Add shoes of your choice and spin the look any way you want.
7. Black Trench Coat Dress For Winter
Add some heat to your sky-high hotness level and make people go weak in their knees with this black trench coat dress. Wear all black over-the-knee boots and tie your hair in a high ponytail. You could also add layers like stockings and a slip dress underneath to stay warm.
8. Black Leggings Outfit
Leggings = black. Or at least that was the case for the longest time until the printed, floral, and colored ones came along. We may not realize it, but we do a lot of 'all black' outfits in winters (and sometimes in summers too). Black leggings and an oversized black T-shirt or sweater with a statement necklace or fine jewelry make for an elegant and sophisticated outfit.
9. Black Joggers Pants Outfit
Joggers pants have found their way into our closets, and this time around, they are more than just joggers. You are allowed to wear them just about everywhere and with everything. So, quite naturally, we are first going to do an all-black outfit with it. You can add a tinge of color with shoes and other layers.
10. Black Slip Dress And Leather Jacket
Slip dresses have been around for a while now, and it looks like they are here to stay. They are incredibly stylish and a casual alternative to bodycon dresses for the day or an informal setting. But if you want to spruce it up a little, you can add a leather jacket, ankle boots, or other such smart props to make it attractive.
11. Black Outfit With White Shoes
Trust me, this is a foolproof way to style your outfit. Next time around, finish off your all black outfit with white shoes. Chic and elegant!
12. Black Distressed Jeans And Ankle Boots
How can we list out our favorite outfits and not have an outfit styled with denim? So there you go! This is what a smart, full black denim outfit looks like – easy-peasy, quick, and stylish.
13. Black Outfit With A Splash Of Color
Black works perfectly when you want to be a minimalist and understated. But it works just as well when you want to add a tinge of grunge to your outfit. All of this, effortlessly. A simple detail – like red shoes – can blend well to add an exciting splash color to your black outfit, without making it look all over the place.
14. Black Shorts And Hoodie
Tight shorts, a hoodie, open hair, and ankle boots – all fall into place perfectly well. This outfit looks like they were all meant to be worn together!
15. Celebrity All Black Outfits
We don't realize it, but celebrities do a lot of all black outfits. We picked some of our all-time favorites here. Take a look!
There's truth and honesty in black. It is also unmatched by any other color. This is why there's no such thing as owning too many black outfits. Once you get the pulse of it, you will do it like a pro. And then, there's no going back! Is black your go-to color? Do people often chastise you for obsessing over it? How have you been styling your black outfits? Do you have any tips? We'd love to hear from you – so leave a comment below!
Recommended Articles:
The following two tabs change content below.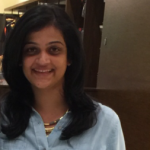 After working in Marketing and Business Development for a few years, Pratima Ati jumped ship to pursue two things she loved – fashion and writing. She's now a full-time Fashion & Lifestyle writer and has never looked back ever since. She sleeps early, reads often, and when she can't, she finally gives a closure to all the characters living in her drafts. Sometimes, they pass off as poetry too! That, and her training in Indian classical music and playing (learning) the veena keep her sane, civil, and bearable.