15 All-White Party Outfits Ideas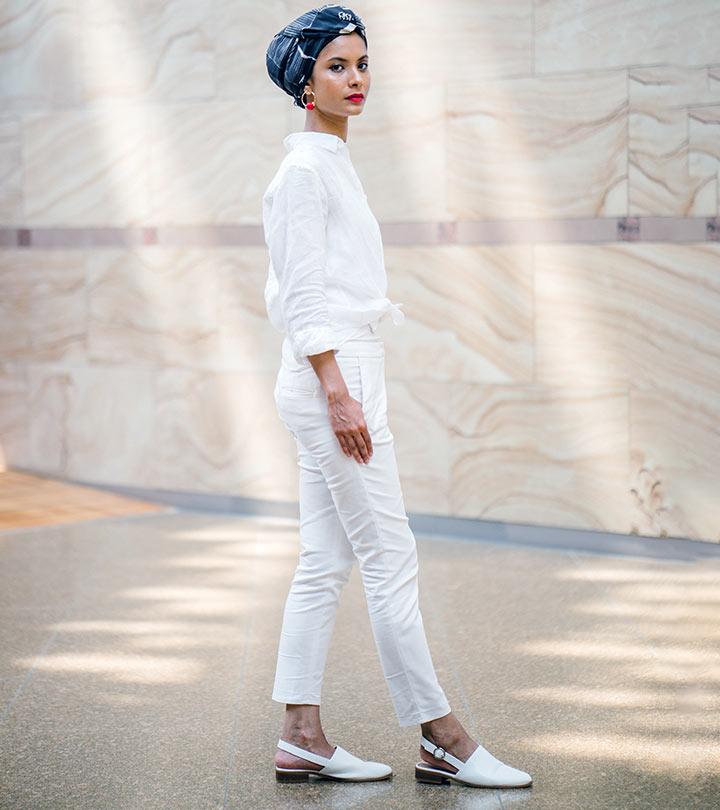 Do you love playing with colors? Then here's a challenge that's perfect for you – unleash your creative streak with white! White is understated and often a color we want to avoid because of two misconceptions we have: that it makes you look flabby, and that it is bland. We have got it all wrong because white is actually versatile, classy, and effortless. You don't have to take my word for it, here's proof. Check out these 15 easy, cute, and chic ways to sport an all-white outfit!
All-White Party Outfit – 15 Cute Ideas
Heading out to a midnight cruise date? We suggest a jumpsuit. A summer boat party? White rompers will look great here. A luncheon with friends? An all-white overlay dress will do. Brunch on a spring afternoon? A simple white slip dress is the way to go. There's so much more you can do, which is why we are here to help you out.
1. Pearl Embellished Jumpsuit
If you are headed out to someplace fancy, like a midnight cruise date or a white-themed evening party, an embellished jumpsuit is how you should roll. The satin fabric adds just enough sheen, while the pearls lend a pop of elegance to the look.
2. All-White Informal Suit
A simple white suit is great for work parties during the holidays. The blazer keeps you warm but still looks ravishing. Keep the accessories to a minimum to go for that dapper look.
3. Maxi Cami Dress
Look like a million bucks in a plain maxi cami dress that lets you show off your body and flares just a bit to add definition. Ankle-strap or transparent heels, silver hoops, and a clutch are a great way to round off this outfit.
4. Fitted Split Slip Dress
Black and white T-shirts are not the only basics you can sport. You need a slip dress like this that can effortlessly transform your mood when you don't want to step out in the sun. Throw on some heels and style your hair in beachy waves for oomph or put your hair up in a bun and wear Converse for a sporty finish.
5. White Lace Flare Dress
This short white flare lace dress is for all the delicate darlings out there. You can color block with red or electric blue pumps or keep it simple with silver flats.
6. Halter Neck Playsuit
Do you have an invite to a private boat party? Here's an outfit that keeps up with the good vibes. This halter-neck playsuit is breathable, comfortable, and does not compromise your style. Throw on a straw hat, a bamboo bucket bag, and gladiator sandals to complete this beach-chic look.
7. Peplum Shirt Dress
Not a fan of anything girly? Tap into the tomboy side of your style with this peplum shirt dress. Throw on a pair of platform wedges for good measure and wrap up the look with a pair of oversized sunglasses.
8. Midi Skirt And Crop Top
Go all out, fashionista, with this party outfit like no other. A crop top and a flared midi skirt will bring out the best in you. Pick a pair of earrings that define you the most, go for a bare neck look, and finish off with ankle-strap sandals.
9. Lace Skirt And Top
Can't get enough of lace outfits? Then, pair a lace skirt with a cold-shoulder lace top. Wear some dainty silver accessories, style your hair in beachy waves, put on some nude makeup, and finish off with platform heels. You can wear this outfit to the beach or a dinner party with little changes.
10. Frayed Shorts
How can any lookbook be complete without frayed shorts? Remember to carry your whitewashed shorts every time you are on vacation, and throw in some basic white T-shirts while at it. Pick up some fancy crop tops to complete your versatile, functional, and stylish capsule wardrobe!
11. Wrap-Around Romper
A wrap-around romper with a statement belt cinching the waist, gladiator sandals, a tote, and tan sunglasses is how you slay it in white in summers.
12. Knit Sweater Dress
Team your otherwise bland knit sweater dress with tan over-the-knee boots to transform it into edgy this edgy street style look. You need to sport looks like this before fall wraps up and winter bulldozes in!
13. Trousers And Tube Top
Let's take the matching tracksuit idea and spin it to get you party-ready in summers. A casual white crop top with high waisted trousers, angular glasses, and a crossbody bag. How does that sound?
14. T-Shirt Dress And OTK Boots
Sometimes, you need to not overthink. Just channel your inner Gigi Hadid or Ariana Grande and dial-up the street style vibe with an oversized white T-shirt dress and white over-the-knee boots.
15. Buttoned Maxi Dress
This is the perfect in-between dress – maxi but casual, informal but comfortable, informal but fancy. Put on a ton of rose gold accessories to infuse some dainty vintage vibes into the look!
There's so much you can do with an all-white outfit. You can color block with white too if there's a theme restriction at the party you are going to. Which is your favorite all-white outfit from the list? How would you style your white? Let us know by dropping a message in the comments section below.
The following two tabs change content below.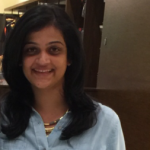 Latest posts by Pratima Ati (see all)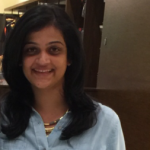 Pratima Ati
After working in Marketing and Business Development for a few years, Pratima Ati jumped ship to pursue two things she loved – fashion and writing. She's now a full-time Fashion & Lifestyle writer and has never looked back ever since. She sleeps early, reads often, and when she can't, she finally gives a closure to all the characters living in her drafts. Sometimes, they pass off as poetry too! That, and her training in Indian classical music and playing (learning) the veena keep her sane, civil, and bearable.