All You Need To Know About 4b Hair Type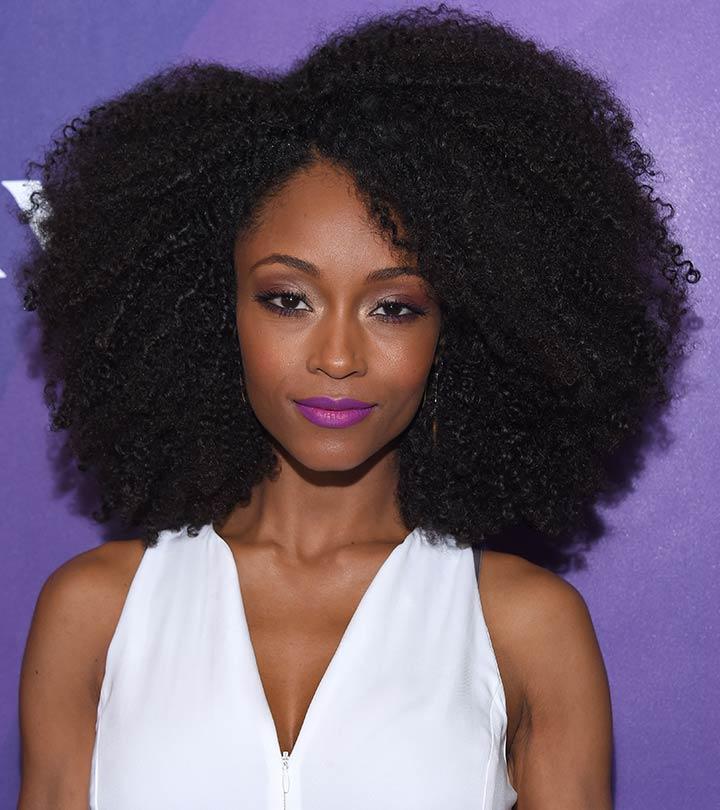 Andre Walker probably had a moment of divine clarity when he first came up with this hair typing system. That is the only plausible explanation I can think of for him coming up with the work of genius that is his hair typing system. This hair typing system that categorizes women's hair in 4 main types is a godsend for women with kinky curly hair. Because if there's one thing that natural haired ladies know, it is that not all kinky hair is the same. And if there's one hair type that has caused major confusion to women when determining their hair type, it is 4b hair type. But before we look into that, let's first check out what type 4 hair actually is.
Type 4 kinky hair refers to tightly coiled hair that is often wiry and has a fine texture. Owing to the fact that the kinky texture hinders the distribution of natural oils throughout the hair, type 4 hair tends to be quite dry and fragile by nature. It is also prone to getting damaged and breaking quite easily. This type 4 hair is also divided into 3 subcategories:
4A hair type: Dense and coily curls. They follow an S-shaped pattern. Are about the same width as a crochet needle.
4b hair type: Sharply angled and loosely defined kinky hair. Follow a Z-shaped pattern. Are about as wide as a ballpoint pen.
4C hair type: Tightly coiled curls. Very densely packed. Prone to extreme shrinkage.
What Is 4b Hair Type?
Observe the pattern that your coily hair follows. Is it a soft S-shaped pattern or a more sharply angled Z-shaped pattern? If it's the latter, then you have 4b hair. The coils of 4b hair are usually as wide as a ballpoint pen and are not very well defined.
When it comes to texture, it can go either way with 4b hair type. You can have fine, wiry textured hair or rough, coarse textured hair. Since the sharp Z-shaped pattern of this hair type acts as a major obstacle for the natural oils from the scalp to travel down the length of the hair, the best way to take care of it is to treat it with coconut or castor oil before washing it to retain some moisture,
Another interesting feature of 4b hair type is that it prone to shrinkage. This means that it coils up quite tightly and makes your hair look significantly shorter than it actually is. This can be a  source of frustration for many women. But, proper care and maintenance can help you deal with this problem. Just keep reading to find out what you need to do…
How To Take Care Of 4b Hair?
4b hair, with its delicate texture, propensity to drying out, and tendency to shrinkage, requires some very special tender loving care to maintain its health. So here's what you need to do:
Moisturization is key: As we all know very well by now, 4b hair has a strong tendency of drying out because of its tightly coiled texture. So, the primary focus of your hair care routine has to be on restoring and retaining moisture in your hair. Now, washing your hair will definitely add moisture to it. But, you need to go the extra mile to really hydrate your hair and prevent damage and breakage. There are a few different things that you can try out here:

Treat your hair to a hot oil massage with coconut oil, castor oil or almond oil at least once a week to deeply nourish it from within. Just leave the oil in for a couple of hours before washing it off.
Condition your hair every time you wash it and go for a deep conditioner at least twice a month to add and retain moisture in your hair.
Pamper your hair with a leave-in conditioner after stepping out of the shower and keep applying it every morning to give your hair that extra boost of moisture.

Wash your hair in sections: This little tip may sound a bit strange to some of you, but it really makes life a lot easier for anyone with 4b hair. Wash your hair in sections to prevent it from getting tangled up and breaking. This also helps in stretching out your hair and retaining its length. You could section your hair in chunky braids or twists or even with the help of sectioning clips.
Detangle with fingers: There's nothing worse than struggling painfully with a comb/brush to detangle your hair only to see it come away with a clump of your hair. Since 4b hair type is quite delicate in nature, the best way to detangle it is with your fingers or a wide toothed comb right after you have washed it as your hair is more pliable when damp.
Stretch out your hair: Perm rods, twist outs, and bantu knots work well to stretch out 4b coil hair and make it look as long as it really is. It also prevents your hair from getting too tangled up and breaking. You can stretch out your hair when it's damp right after you've washed it or spritz some water on it to dampen it.
Protective styles are the way to go: When you have 4b hair, the less you touch or try to comb it, the better. That way you don't risk tangling or breaking it. The best way to follow this low manipulation approach to maintaining your 4b hair is by doing it up in a protective style. Styles like box braids, bantu knots, twists, and updos protect your hair from damage and breakage while giving you the choice of styling your hair in funky and colorful styles and extensions.
Get yourself some beauty sleep: Your hair care routine for your 4b hair does not end when you are asleep. My only advice here would be to switch out your cotton pillowcase as it dries out your hair like nobody's business. Go for a satin/silk case instead. Also, tie your hair in a pineapple and tie it in a silk/satin bonnet before going to sleep.
Now that you've pampered your 4b hair to the core, let's take a look at some gorgeous styles that you can style it in.
5 Stunning Ways To Style Your 4b Hair
1. Layered Afro
If you're looking for a simple 4b hairstyle, you should go for this layered look. Getting your hair cut in layers will help your 4b coils to unfurl in all their glory as well as prevent them from getting too tangled.
2. Undercut Cornrows
Now here's a style that's a great combination of protective and natural styles. Style your 4b hair in some thin cornrows on one side and a side parted pixie on the other to create this total 'Don't mess with me' style.
[ Read: Cornrow Braided Hairstyles ]
3. Voluminous Afro
This is what I call embracing your gorgeous natural 4b hair in all its glory. This voluminous afro is gorgeous, vivacious, and the perfect hair look to sport to let out your inner goddess.
4. Frosted Highlights
Whoever said you couldn't color or highlight kinky hair was dreadfully wrong. Case in point, this caramel highlighted look. The rich natural brown of her curly 4b hair has been accentuated with the help of caramel frosted highlights at the periphery of her hair.
5. Dreadlocks
It's chic, it's cool, and it's what you need in your life right now. This dreadlocks style is equal parts badass and feminine and bound to be the best hair decision you've ever made.
So, now that you know everything that you need to know about taking care of your 4b hair, what are you waiting for? Devise a hair care routine for yourself and comment below to let us know how it went!
Recommended Articles:
The following two tabs change content below.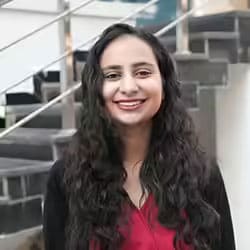 Arshiya Syeda is an editor and certified counselor. Ever the lover of the written word, she served on the editorial boards of her school and college newsletters. Writing articles on hairstyles, hair care, and nutrition helped her combine her love for reading, writing, and research. As an editor, she helps her team members deliver polished and meticulously researched content. Arshiya is fluent in English, Urdu, and Hindi and aims to become a multilinguist by learning German and teaching herself American Sign Language (ASL).